The sheer variety of horse breeds and types represented at Italy's Fieracavalli distinguishes it from most other horse fairs. No matter what kind of horses suit your fancy, you're bound to find them here, and probably some new types you didn't know about.
A lot of horse fairs feature different breeds in demos and maybe in an open stabling area for attendees to visit. But Fieracavalli not only has breeds present on the grounds, but hosts a huge array of different competitions. There are too many to list (I haven't even sorted through all the photos I've taken in the first two days!) but here are some highlights so far.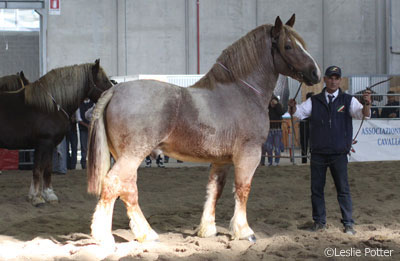 One of my favorites is the Tiro Pesante Rapido, typically referred to as the TPR. This breed's name translates to something along the lines of "moves heavy loads fast." Fair enough. These beefy Northern Italian horses are all over the place, being shown in hand, driven in pairs and teams and even ridden!
A competition for Iberian horses (Andalusians and Lusitanos, mainly) occupies an entire building. I stopped by for a while today and caught a few dressage tests. While those tests were taking place, flamenco dancers performed nearby. I think that would worry my horse, but none of the horses in the arena seemed to mind.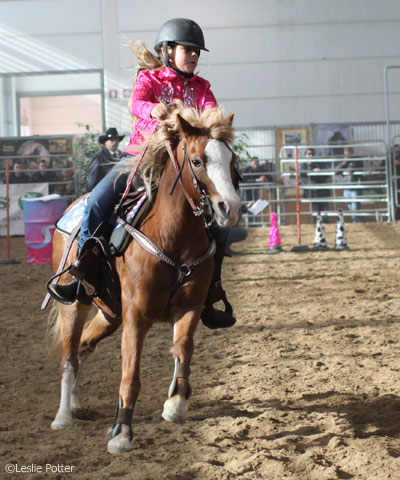 There are lots of ponies around, including some adorably Thelwell-types. The speed events for ponies is one of my favorite events so far. I don't think there's a particular breed that stands out at this competition. Really, whatever you've got in your backyard will do the trick.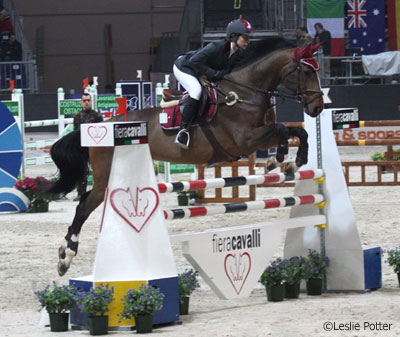 As the most popular discipline internationally, it should be no surprise that Fieracavalli hosts a show jumping competition called Jumping Verona. Even with the wildly popular western events taking place on the grounds, this is still a huge spectator draw.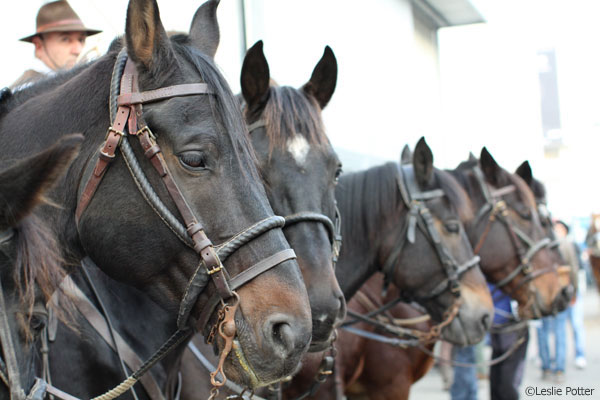 American-style western riding is very popular in Italy, but the country has its own cowboy culture. Italian cattlemen, called buttero, are here in full force. Unlike our stock breeds, the buttero ride tall, leggy horses, including an Italian breed called the Maremanno. The buttero aren't competing here, but various groups on different breeds are wandering around the grounds and participating in demos.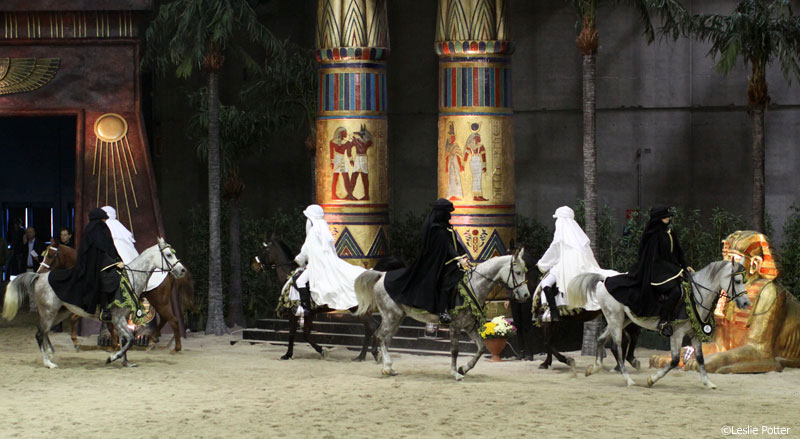 I caught a bit of the Arabian competition today. This photo is of a drill team that performed during a break. It looked like all young kids and they were all mounted on purebred Arabs. Still photos never do drill teams justice, but I can assure you that they were fun to watch.
So, with all the breeds and types out there, what do you think is the most popular breed in Italy?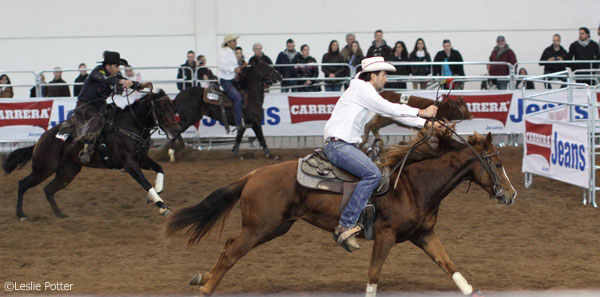 Back to The Near Side