Last night, my operating plan for the evening to get home in time to catch the season premiere of Parks and Recreation. But when I got back to my car after my riding lesson, I had an intriguing text message with a better offer.
"Polo in CenterPointe. Starts in 10 minutes."
CentrePointe is sometimes derisively referred to as Lexington's downtown horse pasture and has a storied history and an uncertain future. Supposedly one day it will be a vibrant, urban block with a big ol' skyscraper, but for the time being, it's a green space surrounded by the same type of plank fencing that borders the expansive pastures in the area's showpiece Thoroughbred farms. Most of the time, it just sits there, looking like a horseless horse pasture in the middle of the city. But once in a while, someone convinces the lot's owners to let them do something fun with it.
So, with this new information about a surprise polo match, I drove home, changed out of my breeches, grabbed the dog and hoofed it downtown. A substantial crowd had gathered around the grassy block and sure enough, an actual polo match was taking place, albeit on a smaller field than the standard. One street was closed off and full of parked trailers. Polo ponies stood tied to those trailers, just outside an Irish pub, looking unimpressed as if this was a totally normal part of their routine. The dog and I found a place to settle in and enjoy the evening.
Props to Lexington Polo for making this happen. I hope that skyscraper never gets built so this can be an annual event!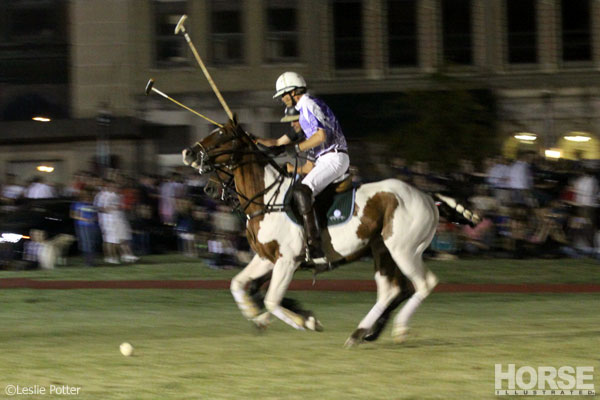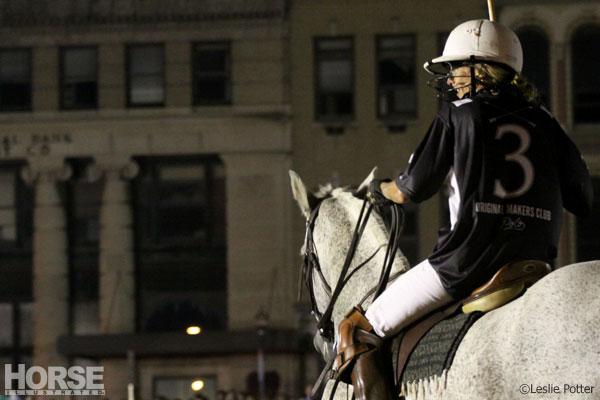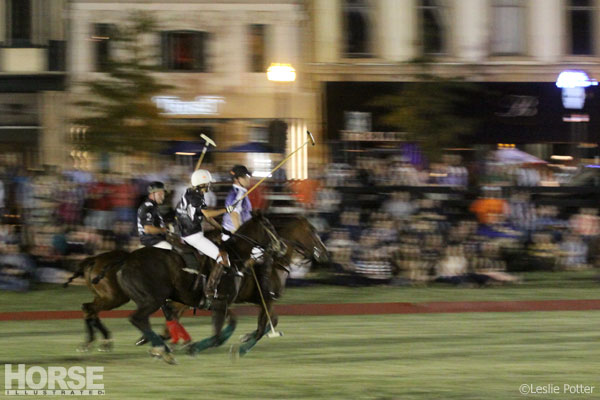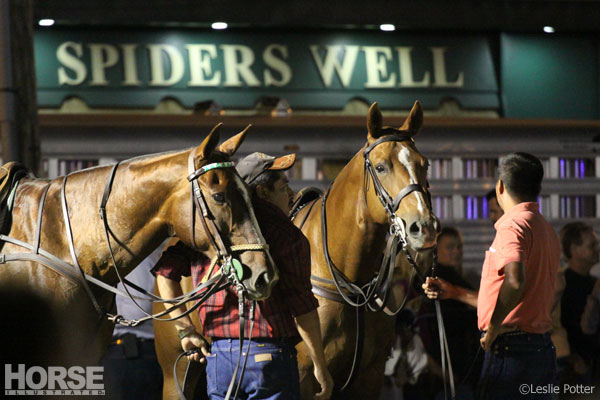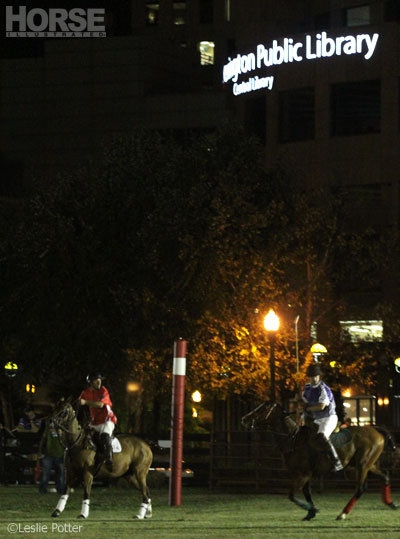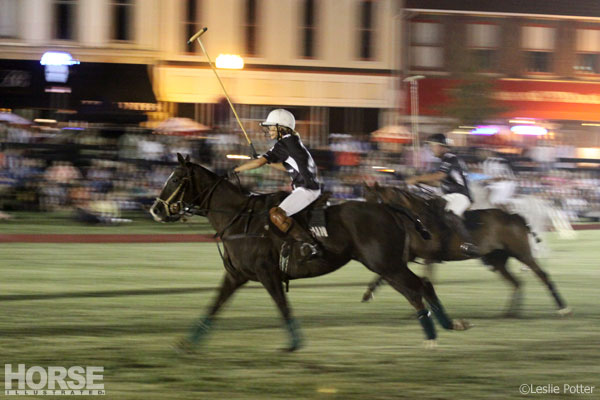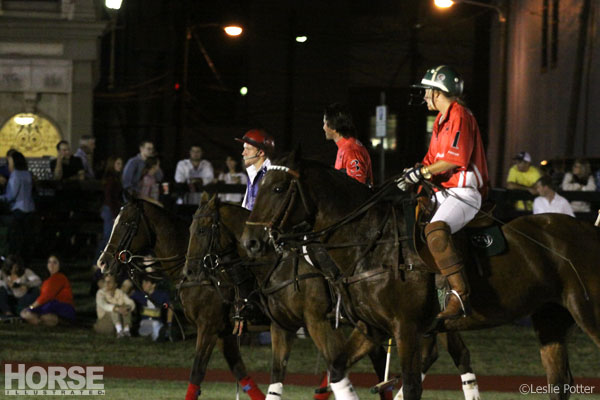 Back to The Near Side