Here in Central Kentucky, we accumulated an inch or so of snow in early November. Since then: Nothing. So when it started snowing on Friday, I didn't think much of it. The forecast was calling for up to one inch. Not exactly anything to write home about.

By Saturday morning, there were 4-5 inches covering my lawn. I was pretty happy to see it. A few weeks ago, I was complaining about how I was bored of looking through the same winter photos every time I had a new winter-themed article to publish. But it's hard to add new ones to the collection when the world looks more boring and brown than wintery white. So I grabbed my camera and headed out to the barn.
The day warmed up pretty quickly. The horses seemed quite content to be out in the sunshine.
Cheeeeeeese!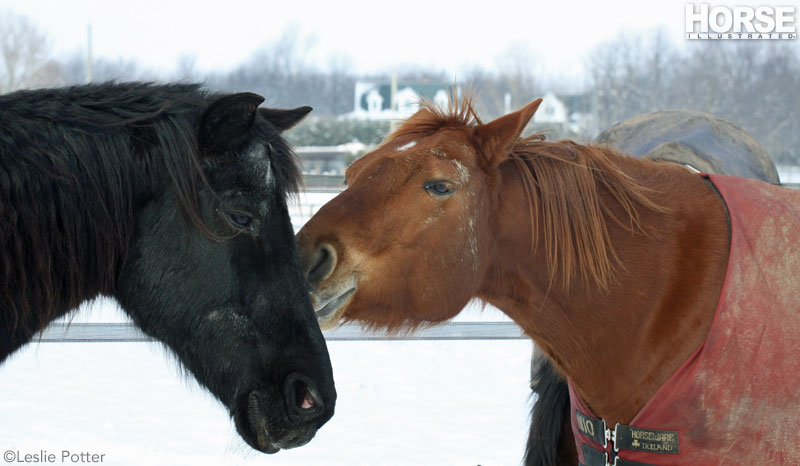 Snoopy and his buddy played a low-energy game of "Imma bite your face." I think my presence was disrupting nap time.
Snoopy and friends may not have been impressed by the snow, but it sure made some people happy.
Back to The Near Side
---
Leslie Potter is Sr. Associate Web Editor of HorseChannel.com. Follow her on Twitter: @LeslieInLex.