I want to say that I pride myself on keeping my horse ownership and riding expenses in check, but I can't really attribute my frugal ways to diligent budgeting or self-control. Mostly, I just don't have a reason to spend money. My horse is semi-retired and never leaves the farm, I'm not currently doing much competing, I have perfectly usable tack and gear, and the riding wardrobe I've acquired over the years is more or less holding up. I pay for board, vet, farrier, and riding lessons, and that's pretty much all she wrote.
But sometimes it's just fun to acquire something new. So, maybe that latent need for retail therapy was what caused me to Google "argyle polo wraps" a while back. I found an etsy shop called EC Equestrian Boutique, which offers custom-made polo wraps, saddle pads, boot bags and other fun stuff, including an argyle pattern that I thought would suit my elderly gelding quite nicely.
I placed my order and soon received an email from Elizabeth, the crafty entrepreneur behind the business, asking if I'd like coordinating ribbon on the wraps' Velcro closure. Yes, please. Within a few days, my totally frivolous purchase arrived. I was thrilled.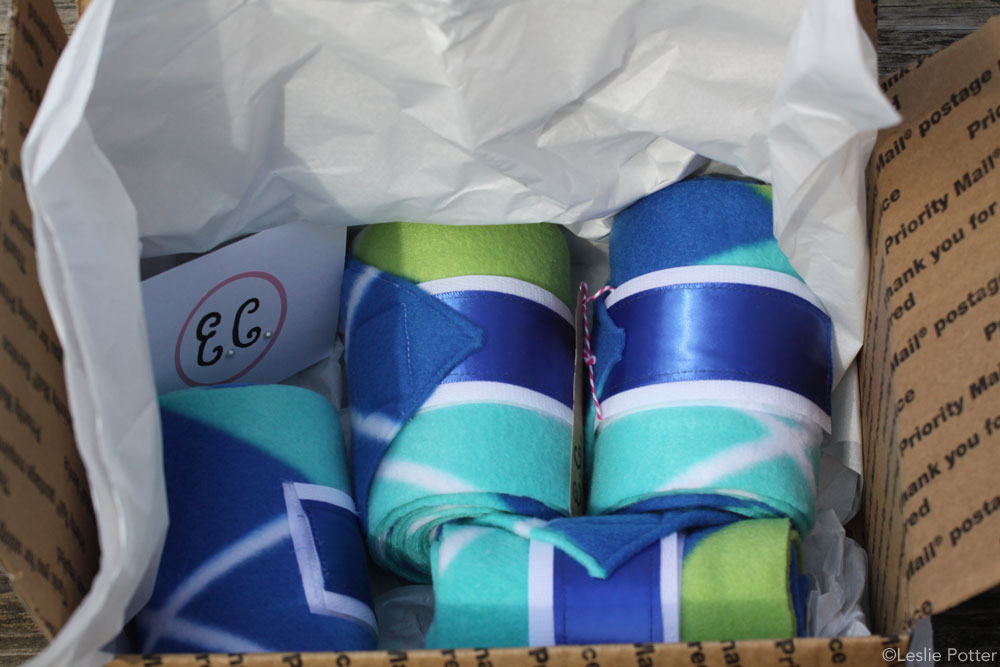 The downside of having pretty stuff designed for my horse's lower legs is that it's hard to bring myself to actually use them. Winter weather around here has meant a lot of mud, and I didn't want to get these adorable polo wraps dirty on the first time out. But a warm, sunny, windy weekend gave me the best chance I'd have at dry conditions, so we went for it.
After taking some photos, we went for a hack around the farm to make all of the other horses jealous of Snoopy's new threads. I'm not sure if it worked out like that, but I, at least, thought he looked fantastic.
Back to The Near Side