Launched in January of 2017, the New Vocations Pony Club Challenge is a unique way for United States Pony Clubs (USPC) members to help retired Thoroughbred racehorses find loving homes. If you're a Pony Club member in good standing with a C-1 rating or higher, you could be eligible to get a free horse, an $1,800 stipend and the opportunity to compete for $10,000 in cash and prizes at USPC Championships East!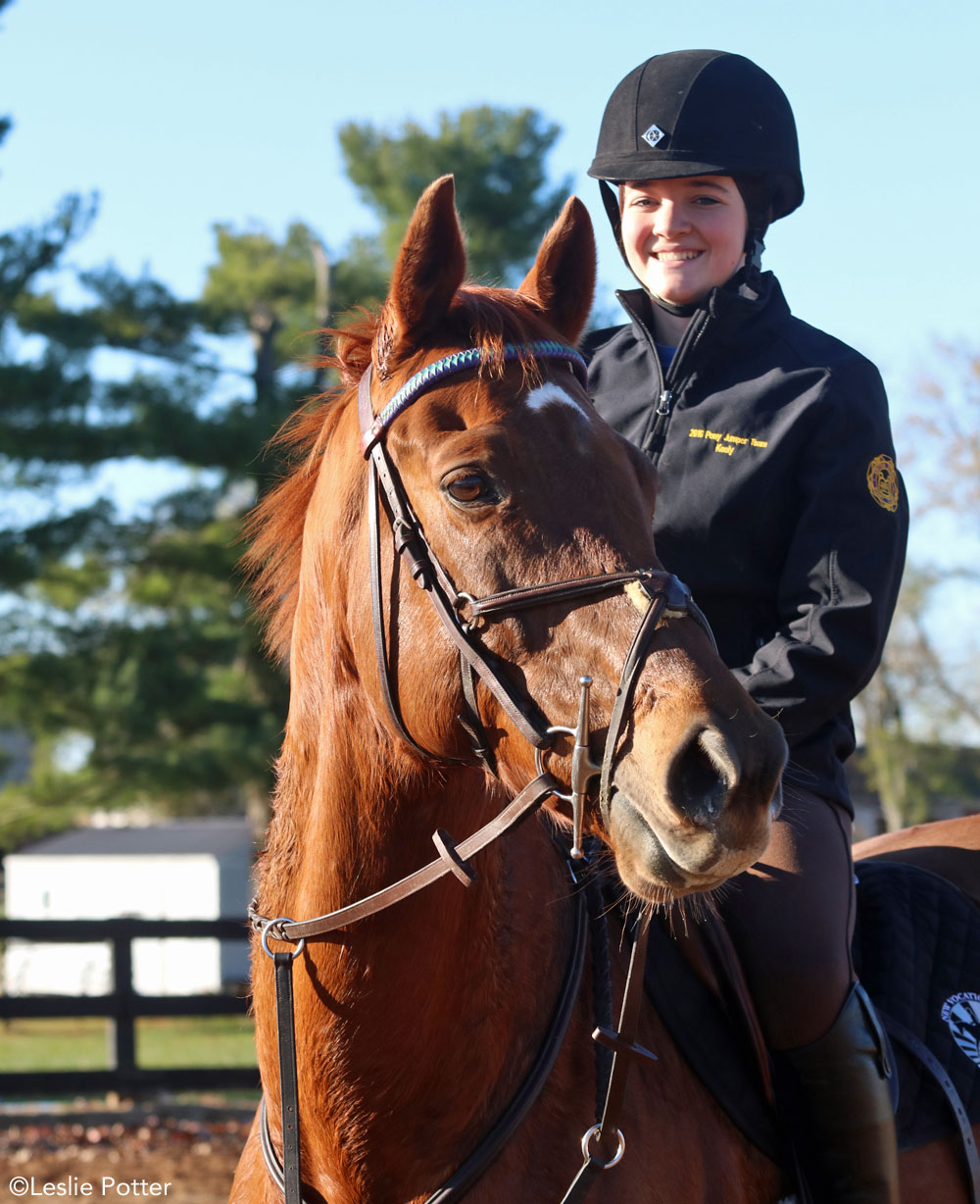 How it Works
New Vocations is the nation's oldest and largest racehorse rehoming organization, taking in over 450 horses each year and placing them into qualified homes. The program partnered with the USPC in an effort to rehome even more horses retiring from the track.
The Challenge gives Pony Club members a hands-on, educational experience and allows more horses that are no longer racing to find homes. To be able to own a Challenge horse, you'll need to fill out an application on the New Vocations website. Once approved, you can start horse shopping! All of the Challenge-eligible horses have been healed from any injuries and are noted on the New Vocations website with the Pony Club pin on their photo. The horses change every week, so if you don't see the horse of your dreams one day, be sure to keep looking!
Once you find a horse you love, you'll get to take the horse home and begin training for the 2018 competition in one of six disciplines: dressage, eventing, games, polocrosse, show jumping or western dressage.
Each horse that is adopted out comes with an $1,800 stipend that can be used for anything related to the Challenge horse; some members use the money for lessons and transportation or vet and farrier bills.
Challenge Spotlight: Keely Bechtol
Keely Bechtol, a member of the Bluegrass Pony Club in Kentucky, was one of the first Pony Club members to adopt a Challenge horse. Keely is a C-3 show jumping, a C-2 traditional and an HB (Horse Management) member.
Keely first saw the Challenge on Facebook and was immediately interested. "It looked like a fantastic opportunity with a great program," she says. From there, several of Keely's instructors encouraged her to apply, thinking it would be an opportunity for her to further develop her skills and possibly train a horse to move up the levels with.
Keely adopted Why Not Whiskey, who she now competes under the name Highland Park. Keely adopted Whiskey in February of 2017, and she is still undecided about what she will compete him in at USPC Championships East, but she's leaning toward show jumping. Champs East will be held in Tryon, N.C., July 25-29.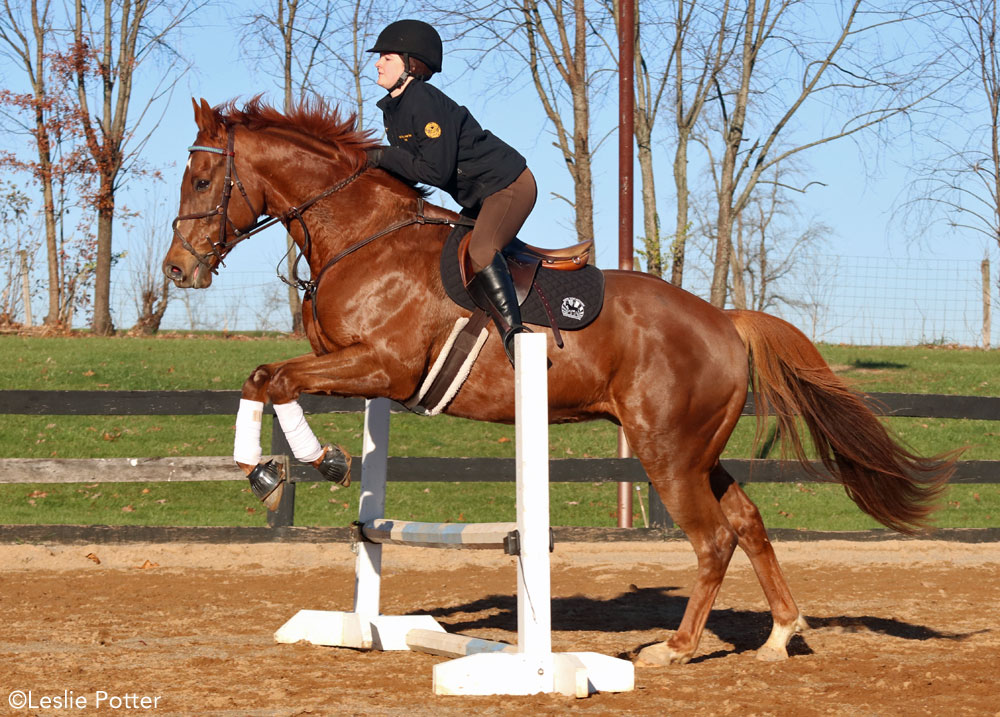 And what will the duo do after the Challenge? "Ideally, he will be the horse I can move up the levels with, but if that's not the case, he will be a sales project," she explains. Pony Club members don't have to keep the horse they adopt; they're able sell or lease them after the Challenge, maybe even to another Pony Club member!
Championship Prep Work
To prepare for Champs, Keely has done her best to expose Whiskey to a lot of different things. "He's been to several Pony Club meetings, a clinic and a schooling show," she says. "He handles everything thrown his way super well and never gets nervous about new places."
What has been Keely's favorite part of the Challenge so far? "I love seeing Whiskey change from day to day; he learns quickly, so every day is a new experience." And how does she reward him for a job well done? "Definitely peppermints!" Keely says. "He loves them more than anything."
If you think the Challenge might be something you're interested in, visit the New Vocations website to learn more (newvocations.org). "I think everyone should look into the Challenge," Keely says. "It's a great opportunity to work with some amazing horses."
---
This article originally appeared in the January/February 2018 issue of Young Rider magazine. Click here to subscribe!