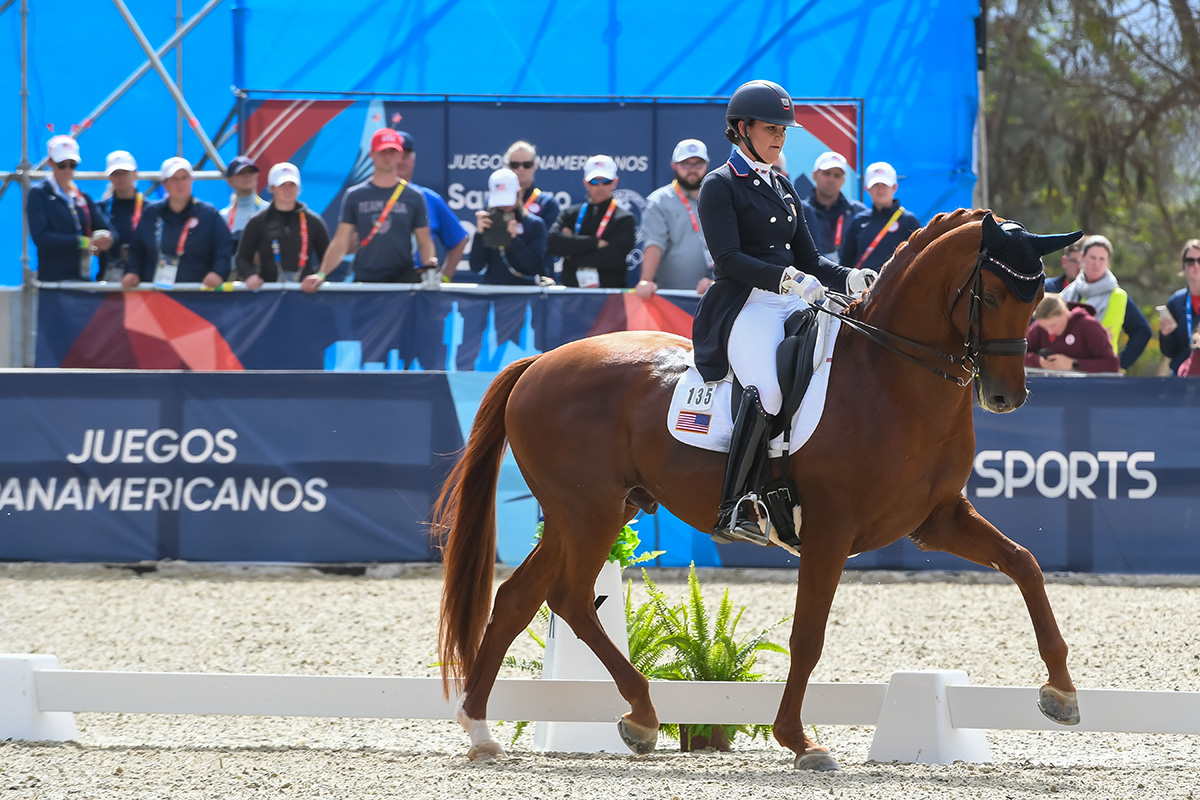 Watch the Pan American Games dressage freestyle competition today, Wednesday, October 25, 2023, starting at 11 a.m. Eastern (10 a.m. Central, 9 a.m. Mountain, 8 a.m. Pacific and 5 a.m. Hawaii.)
United States riders competing will be Codi Harrison on Katholt's Bossco, Anna Marek on Fire Fly, and Sarah Tubman on First Apple. U.S.-based Ecuadorian rider Julio Mendoza Loor, who lives in South Carolina, will also be competing on Jewel's Goldstrike.
Twenty riders representing a total of 10 countries (Argentina, Brazil, Canada, Chile, Colombia, Dominican Republic, Ecuador, Mexico, U.S., Venezuela) will ride either an Intermediate 1 freestyle or Grand Prix freestyle to compete for Pan American Games individual medals. In the team competition the two previous days, the USA won gold, Brazil silver and Canada bronze.
Fans can watch on FEI TV via ClipMyHorse.com.
A membership is required for viewing, but ClipMyHorse is currently offering a discount of 10% on their premium memberships for USEF members and fans (use promotion code USEFCMHTV.) A limited-time free trial membership is also offered.
ClipMyHorse offers both live viewing and on-demand replays depending on membership level. All sessions of the Santiago 2023 Pan American Games equestrian competition for dressage, eventing and show jumping will be broadcast on ClipMyHorse.
For more information on the US Equestrian Team competing in Chile, click here.
Find schedules, start lists and results on the official games website here and click on "equestrian dressage," "equestrian eventing" or "equestrian jumping."
This coverage of freestyle dressage at the 2023 Pan American Games is a web exclusive for Horse Illustrated magazine. Click here to subscribe!