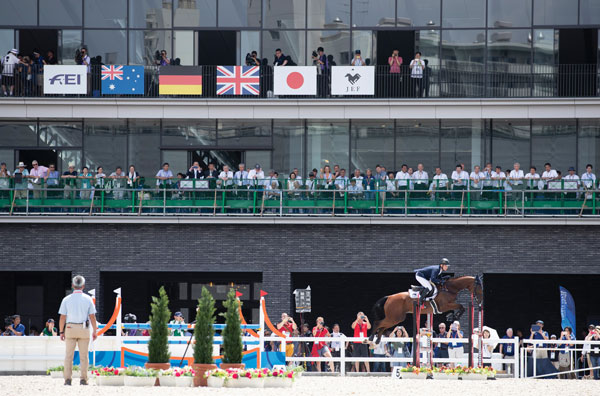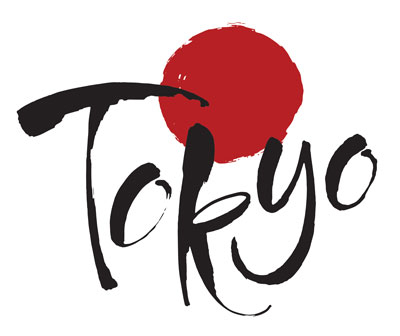 While this article was originally written as a preview for the Tokyo 2020 Olympic Games, shortly after publication the event was cancelled due to the COVID-19 pandemic. It as been rescheduled for July 23-August 8, 2021 in Tokyo, Japan. We've updated the text to reflect the change, but we did not change original quotes from sources. In addition, some smaller details may change due to the pandemic.
A beehive of activity has been stirring in Japan since Tokyo was selected in September 2013 to host the Summer Olympic Games and Paralympic Games later this year. Equestrian sports fans will notice a flurry of excitement on the home front as well, since observation of horses and riders as potential team candidates is under way. The teams chosen to represent each country should be announced no later than late June or early July.
The Tokyo 2021 Olympic Games (originally the Tokyo 2020 Olympic Games) will run July 23-August 8, 2021, and the Summer Paralympics will span August 24–September 5; both will include equestrian athletes.
According to the Fédération Equestre Internationale (FEI, the international governing body for equestrian sport), over 11,000 Olympic athletes and around 4,400 Paralympic athletes are expected in Tokyo. The total number of equestrian and para-equestrian athletes will be 60 in dressage, 65 in eventing, 75 in jumping and 78 in para-dressage.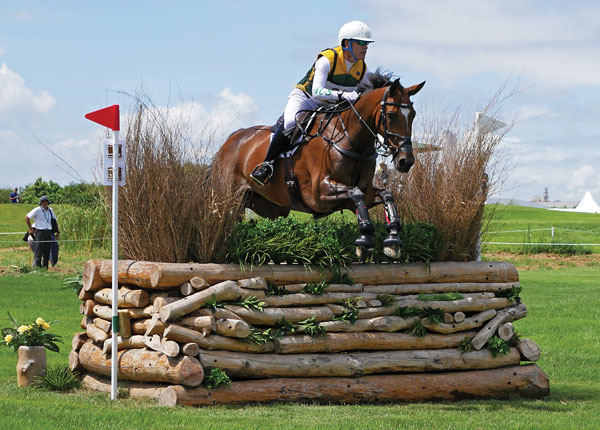 The Equestrian Venues
There will be two venues for equestrian sports in Tokyo: the Baji Koen Equestrian Park for everything except eventing cross-country (venue code "EQP" on Olympic signage) located in Tokyo's Setagaya ward, and the Sea Forest cross-country course (venue code "SFC"), which is situated on an island of reclaimed land in Tokyo Bay.
Tim Hadaway, FEI director of the Games and Championships department, has been to Tokyo on a number of occasions over the last several years as plans for the Games developed. He describes the evolution of the 45-acre Equestrian Park, which is owned by the Japan Racing Association.
"The equestrian park venue is absolutely state of the art," says Hadaway. "The facilities at Baji Koen, which were the site of the equestrian [competition] during the 1964 Tokyo Olympics, have had extensive upgrades, and it is newly refurbished for the Tokyo 2020 Games. It's easy to access and compact, as spectators are close to the action in the 9,300-seat stadium."
According to Hadaway, the Sea Forest cross-country course, which was designed by American Derek di Grazia, offers lovely views of the Tokyo skyline and bay, and will become a public park after the Games. Sea Forest is expected to welcome 16,000 visitors on cross-country day.
Australian Olympic-medal winning eventer Andrew Hoy, who competed in Tokyo's Ready Steady Olympic Test Event last August, agrees.
"The cross-country course has great viewing for spectators, and the competition can be followed very well," he says. "I think it will be very exciting for visitors at Sea Forest."
Hoy gave high marks to the Games organizers. "The equestrian venues were outstanding," he says. "I've been to various test events but have never seen any venue so ready 12 months before the Games. The Organizing Committee has taken care of everything—fantastic footing, very good stabling, et cetera—no stone has been left unturned for the welfare of the horse. The arena surfaces are very good, both for training and competition, and the ground at the cross-country course was fantastic."
Baji Koen Equestrian Park is a short walk from a number of train stations, and there will also be shuttle buses operating from two of these stations to the park during the Games. The Sea Forest venue can be reached by shuttle buses that run from several stations.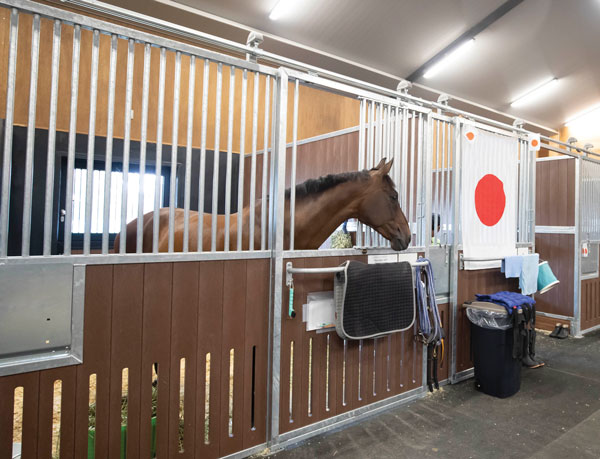 Heat and Humidity
High heat and humidity in Tokyo promises to be a challenge for all athletes competing, but especially for the horses. The FEI has been studying the effects of competition on horses in these conditions for more than 20 years.
"The FEI has been working on optimizing equine performance in challenging climates with specialist David Marlin, Ph.D., since before the 1996 Atlanta Olympic Games," reports Hadaway. "Work on Tokyo 2020 is a continuation of that. Dr. Marlin has been working with us for the past three years specifically on Tokyo, reviewing historical climate records, analyzing data collected and conducting a research project on horses competing at the Tokyo test event last August. The FEI has provided feedback to minimize the effects of heat and humidity on horses, athletes and their entourages, officials, media and spectators."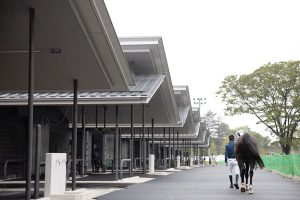 According to Hadaway, the Tokyo 2020 Committee has built air-conditioned stables at both venues. Training and competition are scheduled for early mornings and evenings under floodlights. There will be constant monitoring of the horses by the veterinary team and multiple cooling facilities will be provided (tents, cooling fans, ice and water, and mobile cooling units).
Measures have been taken to provide comfort for humans at the Games, too. Tents for shade and cool-misting fans will be available to spec- tators, officials, athletes and support crew.
New Team Formats
The biggest changes to equestrian competition for Tokyo 2020 are twofold: there's a new format for the team competition, and the individual medals will be awarded first followed by team medals.
Teams will be three horse-and-rider combinations with an additional traveling alternate horse-and-rider pair. Substitutions will be allowed before the competition starts as in the past, but substitutions may also be made at certain times during the competition, but then only for veterinary or human medical reasons.
Tokyo Food and Culture
The country of Japan includes over 6,000 islands located in the Pacific Ocean off the eastern coast of continental Asia. It's the fourth largest island nation in land mass, but it's the second largest in terms of population.
Among the country's five major islands is Honshu, where the capital city of Tokyo is located. The Greater Metropolitan Tokyo Area, which is now home to over 38 million people, first hosted the Summer Olympic and Paralympic Games in 1964. Japan is a country with an interesting mix of deep-seated traditions and ultra-modern technology. Visitors can immerse themselves in everything from ancient history to anime (hand-drawn and computer animation originating from Japan) to the beauty of nature in Japanese gardens and parks to a rich tapestry of art and cultural offerings.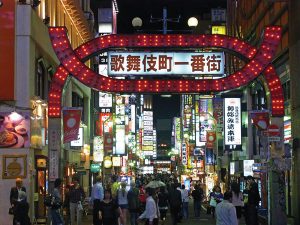 The Japanese also love their traditional sports of martial arts, sumo wrestling and precision archery from horseback, called yabusame.
Beyond the sports action, Olympic visitors will have quite a few tourism choices in Tokyo and the surrounding area.
"The equestrian park, situated within Tokyo, is just a short metro journey to most of Tokyo's main districts like Shibuya, Shinjuku and Ginza," says Hadaway, for those wanting to sightsee in addition to watch the sporting action. "There's plenty of shopping, nightlife and eateries, as well as Tokyo highlights, which include the Imperial Palace, Tokyo Skytree, Tokyo Tower, the Senso-ji Temple, the Meiji Shrine and others."
Japanese cuisine is not to be missed. Be prepared for seafood, lean meats, tofu, rice, soba noodles, seaweed, sushi and sashimi, ramen bowls, fresh fruits and traditional sweets called wagashi. Traditional tea ceremonies, sake (rice wine), Japanese-crafted soft drinks and beer, and a variety of fruit juices round out local beverage choices.
Cheering from Home
For those who will be rooting for the U.S. Equestrian Team from home, the NBC network of channels (NBC, the Olympic Channel, CNBC, MSNBC and Telemundo) will be airing Olympic coverage in the United States.
An equestrian sports coverage schedule, which may also include online livestreaming, should be available closer to the Games at www.usef.org and www.nbcolympics.com.
No matter how you watch, it's sure to be a thrilling Olympic Games with top equestrian competition as athletes vie for gold!
Tokyo Travel Essentials
BUYING TICKETS & OLYMPIC PACKAGES
At press time, individual tickets for dressage, eventing and show jumping were sold out, although there is a chance that further individual ticket allocations will become available (or this may change due to the pandemic). Check the CoSport website for availability and to sign up for an account and email notifications.
Tickets for all four equestrian disciplines were still available at press time as part of package deals: either a "hospitality package," which includes tickets and meals, or a "sports-specific package," which includes hotel and tickets.
AIRPORTS AND PUBLIC TRANSPORT
There are two major airports in Tokyo: Haneda International Airport (HND) is closer to central tokyo and the equestrian venue than Narita International Airport (NRT), but Narita offers more flight options from North America.
Tokyo's network of trains, subways and buses is very efficient, although there will be more usage during the Games. Prepaid smart cards for use on Tokyo public transportation (trains, subways and buses) can be purchased from vending machines. Taxis and Uber are also available.
ACCOMMODATIONS
To be close to the Baji Koen Equestrian Park, look for hotels or private housing for rent in Tokyo's Setagaya ward (often called Setagaya City in English, or it may be listed with the suffix "-ku" after the area's name), or nearby wards of Meguro, Shibuya and Shinjuku. Or stay closer to the Sea Forest cross-country venue with housing in the Koto ward.
TRAVEL VISAS
Pack your valid passport and your airline itinerary to prove you plan a flight home. An additional visa to enter Japan is not required for residents of the U.S. or Canada who are tourists with stays of 90 days or less.
TOURISM
The Japan National Tourism Organization (JNTO) offers downloadable brochures, maps, language translator apps, public transportation information and event calendars at www.japan.travel/en.
ADDITIONAL TIPS
◆ Dress for hot, humid weather. Expect temps in the mid-to high-80s during the day and lows in the 70s at night. Don't forget hats, sunglasses and sunscreen. Pack rain gear since July and August are the rainiest months in Tokyo.
◆ Games organizers will allow spectators to carry in a water bottle, so bring a reusable one to carry with you.
◆ Allow plenty of extra time for travel to an intended destination and be ready to stand in organized lines, which are considered the only polite way to wait for entrance in Japan. Check www.tokyo2020.org for a list of prohibited items for the sports venues.
◆ To learn a few polite greetings and important questions in Japanese, download a mobile language translation app for your phone.
IMPORTANT LINKS
◆ Tokyo 2020 Olympic Games
◆ Fédération Équestre Internationale (FEI)

This article of a preview to the equestrian events of the Tokyo 2020 (now 2021) Olympic Games appeared in the February 2020 issue of Horse Illustrated magazine. Click here to subscribe!