Horse vacations have evolved from dusty guided trail rides on sleepy horses to a wide array of rides, drives, and equine-themed experiences and adventures. There have never been so many options for every budget.
Horse Vacation Destinations
Here, we've created a list of top U.S. destinations on the premise that many people need to plan a family vacation, and that not all family members want to ride horses, or even be around them. Additionally, the post-pandemic world means that some equestrian resorts have closed, so we've checked this list to make sure all are open and ready to welcome you in 2023 and beyond.
The Resort at Paws Up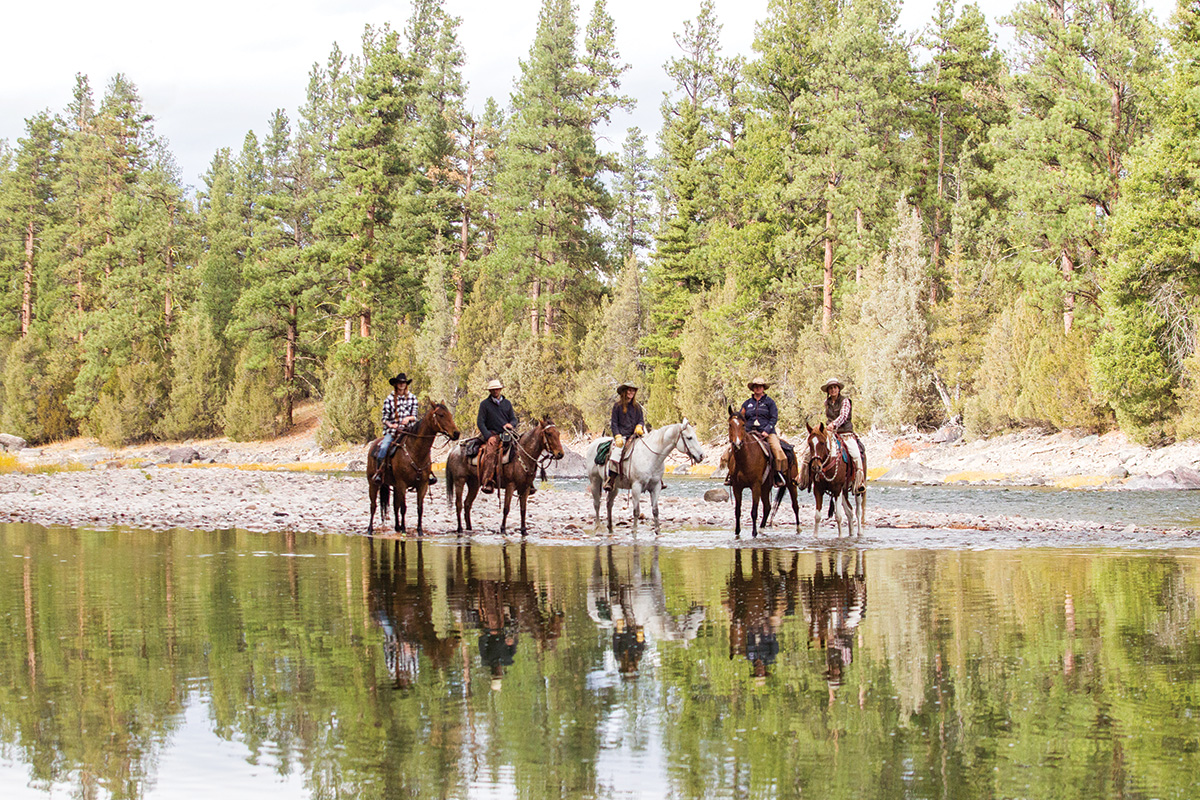 If horses and Montana sound like your dream come true, this is the place for you. Paws Up is an all-around deluxe resort with a rustic flair, and horses are right at the center of it.
Your family or friends will find plenty to do, but the horse enthusiasts in the group will have a tough time choosing between all the equine activities. You may want to soak up quiet time in your luxury safari-style "glamping" tent, if you choose to stay in one. You can also take a mini course in horse whispering, since Montana is where the film The Horse Whisperer was shot.
The horse crew at Paws Up may also have a few adopted Mustangs for you to meet. But your ultimate selfie moment just might be participating in moving cattle on the ranch. This is not your typical dude ranch—you may never want to leave!
The Biltmore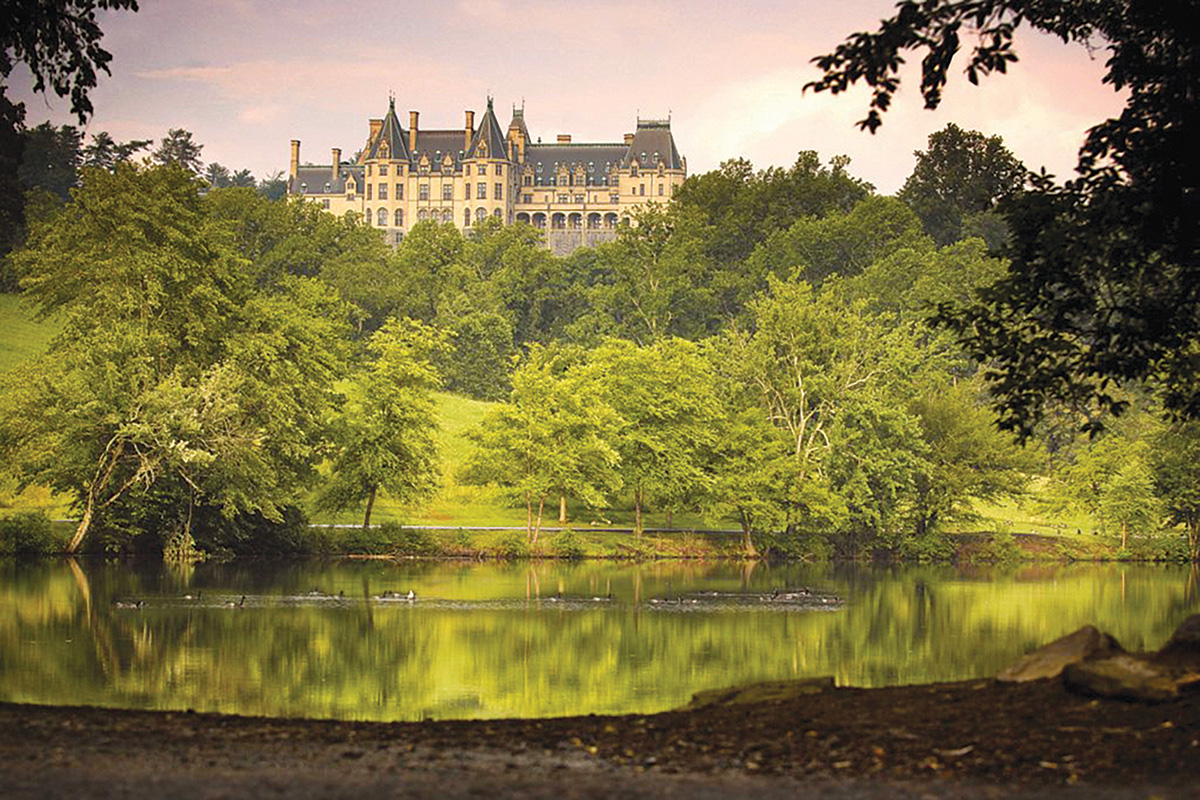 Let's move east to North Carolina's storied 8,000-acre resort, once the home of the Vanderbilt family: the Biltmore. Elegance is everywhere, but horses have not been forgotten, and you're welcome to bring your own. You can even camp on the grounds.
More than 80 miles of trails are open to independent riders. Guided trail rides on the estate's horses are offered to day visitors, as well. If luxury is on your list, you can choose to stay in the middle of it or pitch your tent near your horse. Either way, it's an unforgettable experience.
Big Cedar Lodge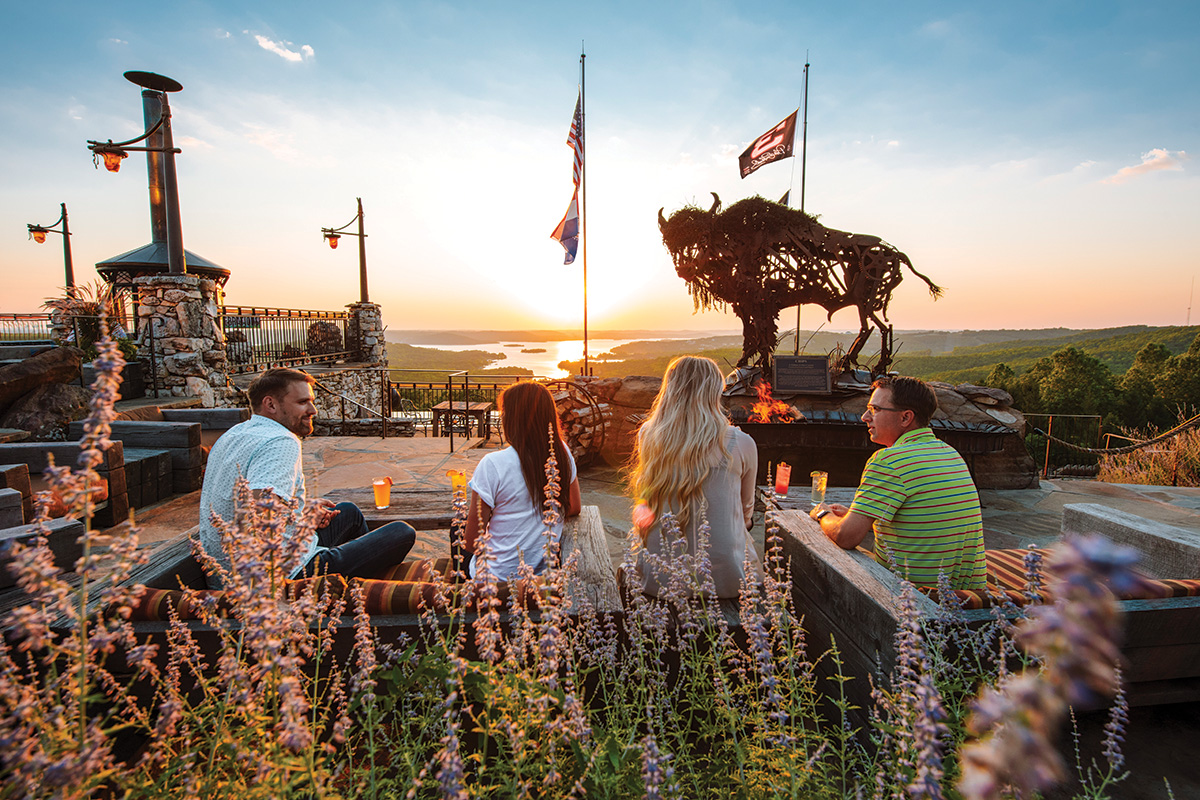 One of America's new favorites in the category of family resorts, Big Cedar Lodge is high above Branson, Mo. Created by Johnny Morris, the founder of Bass Pro Shops, this 4,600-acre resort has not left any detail out.
It has invented nature activities found nowhere else, and the site includes museums and a Jack Nicklaus golf course, Top of the Rock. The landscape of the Ozarks and Table Rock Lake create a stunning setting that is even more special when seen between the ears of a horse, which you can rent in the resort's Dogwood Canyon zone.
Chincoteague Island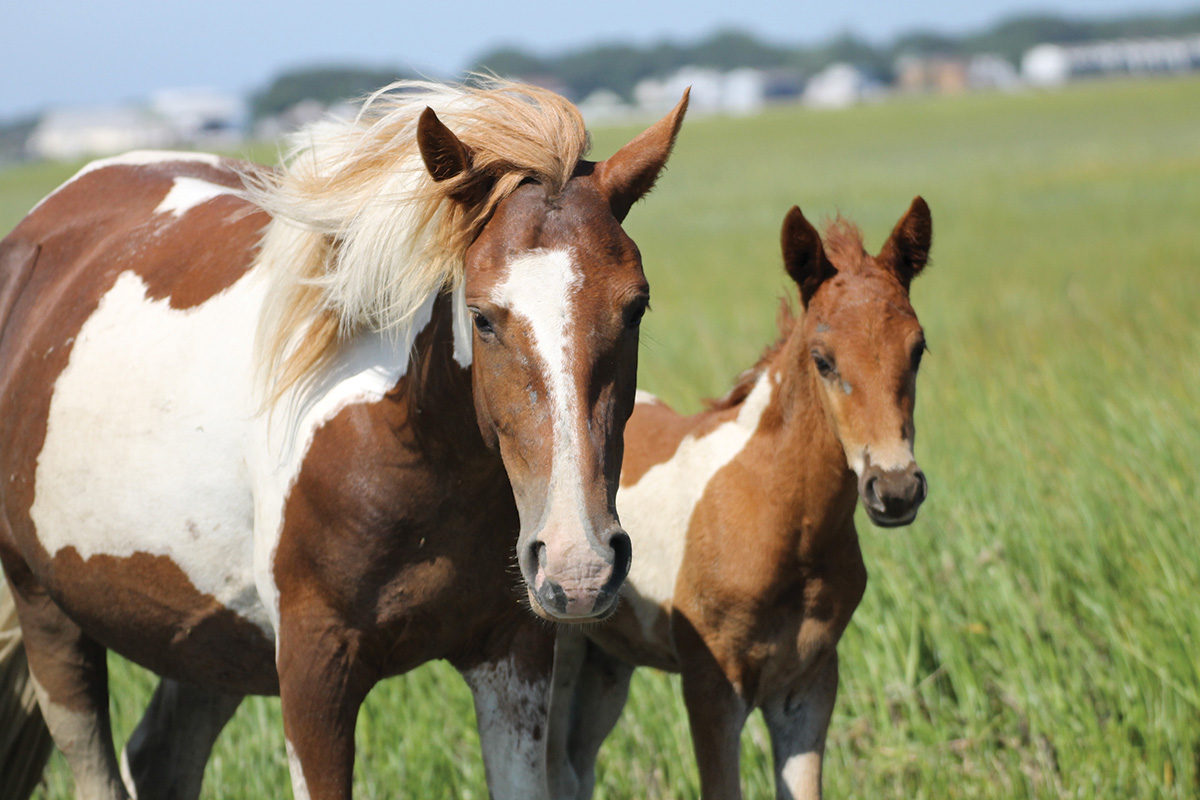 Who doesn't want to walk in the hoofprints of Misty of Chincoteague? The barrier islands of Assateague and Chincoteague in Virginia are on every horse lover's vacation bucket list.
You can take a boat, a bus or your own car onto Assateague to see the horses in their natural beach habitat, but the island is 30 miles long, so a guide might be helpful. There are a number of hotels in Chincoteague.
If you're ready to plan the full experience, the famed pony swim and auction takes place every year at the end of July, with related activities filling a full week.
Rocking Horse Ranch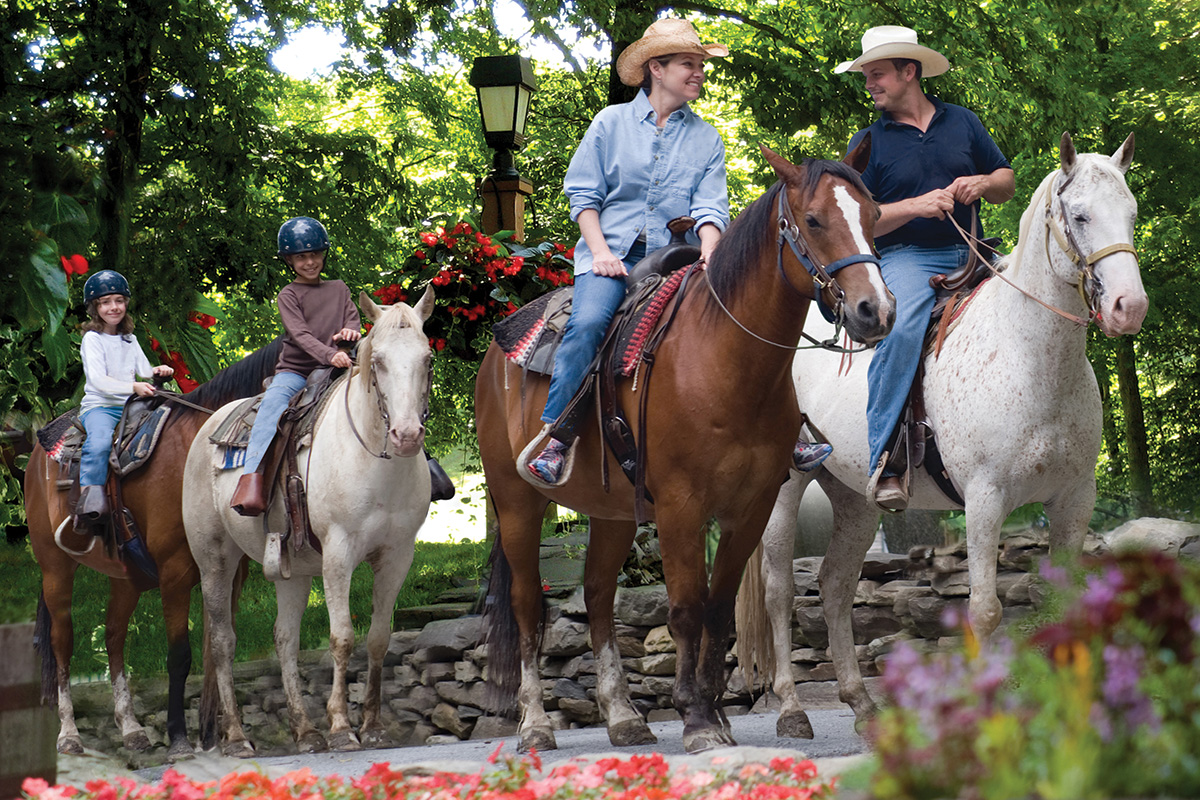 A dude ranch just a few hours from New York City? You bet! Rocking Horse Ranch began as a trail riding stable, and a full resort grew up around it. It's accessible to millions of Americans who might want the feel of a ranch vacation with horses but need to stay close to home.
Rocking Horse offers so much to do that you may be too tired to go riding, but it allows you to experience barn time out of the saddle, plus the road crossing of the 100-head herd between pastures each day. The ponies are a great way to introduce younger family members to horses, and the draft horses are big buddies guaranteed to make friends with every member of your own herd.
Salamander Resort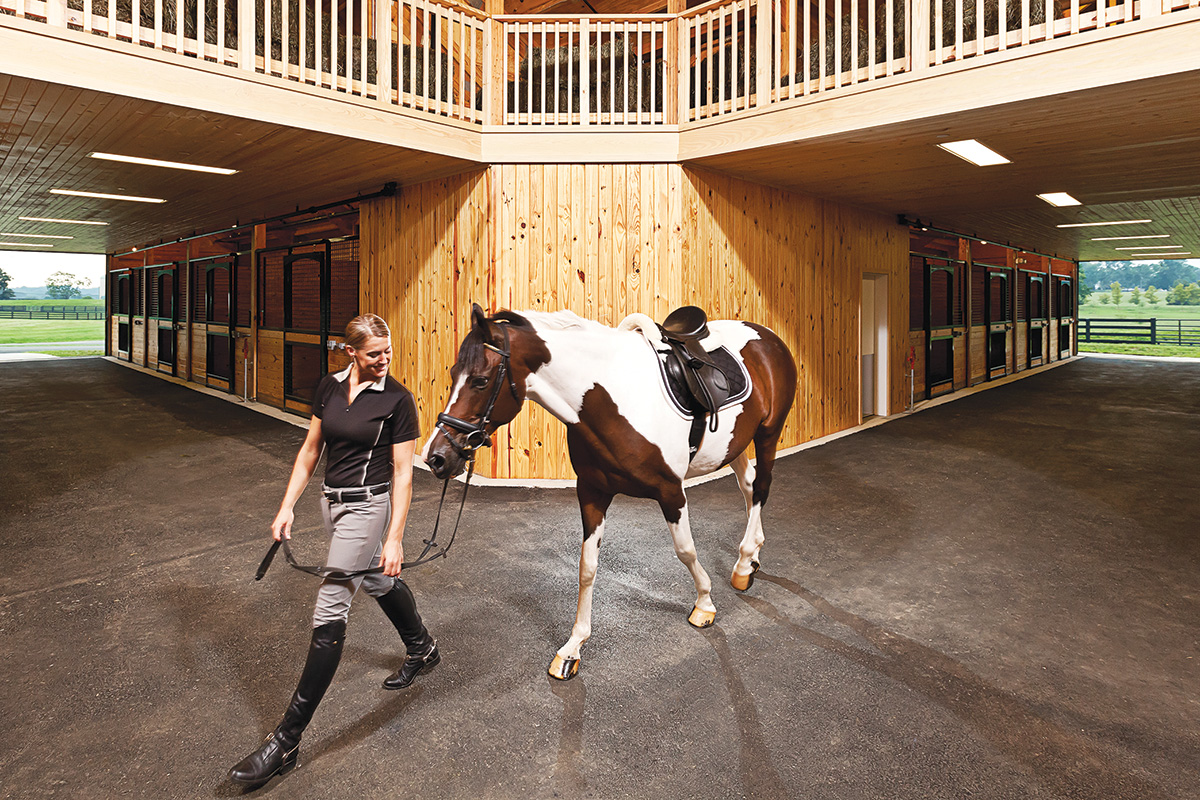 If you prefer a more luxurious experience, head to Middleburg, Va., and the Salamander Resort and Spa, owned by horsewoman and entrepreneur Sheila Johnson. Mascot Mini Horse Cupcake hosts a cocktail party on the terrace by the Grand Lawn two evenings per week. Having some laughs and taking selfies with this character will soften the heart of anyone in your family toward horses.
Meanwhile, you can take advantage of the resort's equestrian center, with trail rides and equestrian options galore, whether you bring your own horse or partner up with one of theirs. A great family activity is equine communication—no riding required, and you might get to know each other better, as well as the horses!
Vermont in the Fall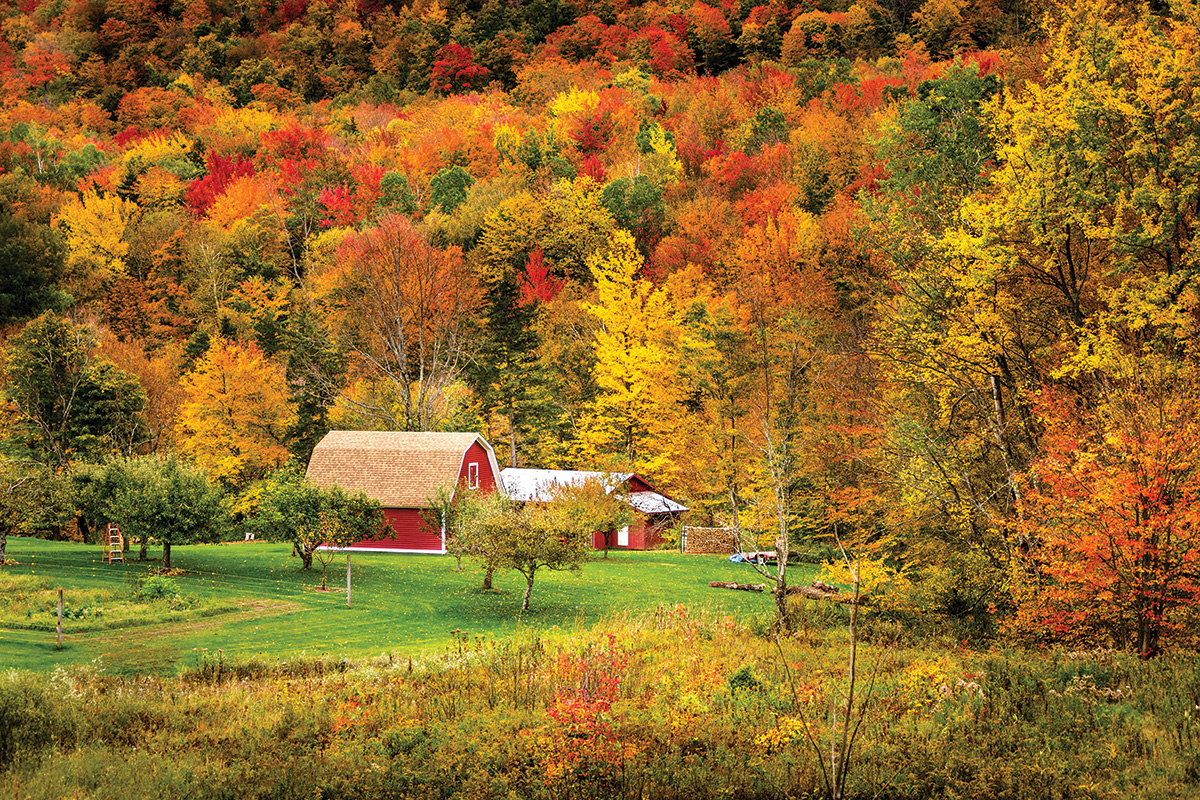 Crisp air and colorful vistas are standard fare each fall in the state of Vermont. Horses are popular in the state, and most of the local fairs have a horse show, draft horse pulling contest, and harness racing for local owners.
If you can bring your own horse, the ultimate fall foliage viewing is at the Green Mountain Horse Association's (GMHA) Fall Foliage Ride in South Woodstock, which offers pleasure riding events in other months, as well. GMHA is in the center of many, many miles of trails and dirt roads, and the ride managers plan carefully to offer pleasure riders optimal views and photo opportunities. Stabling is provided at the GMHA showgrounds, the site of shows and events all summer long.
If you can't bring your horse to Vermont, a charming alternative is to get immersed in a wonderful breed at the Vermont Icelandic Horse Farm. With a bed and breakfast inn on the farm, you can stay right next to the horses.
The farm offers short trail rides or longer treks, and can tailor your adventure to your interests and abilities. If riding a smooth and speedy tölt without leaving the country is on your bucket list, then this is the place for you!
The U.S. tourism industry offers adventures and experiences with horses from coast to coast. See you out there!
Top 10 Post-Pandemic Horse Vacation Planning Tips

While pandemic closures are over and most destination resorts are fully open, the tourist business is still a bit tenuous. Be sure to consider these 10 tips before choosing your horse riding vacation:
1. Know the exact name of the tour operator you wish to reserve. Many have similar-sounding names, and multiple operators may use the destination name.
2. Some tours are consignees to national or state parks. As such, they operate under strict rules, and trails may be under construction or closed for various reasons.
3. Resorts and tour operators have survived a couple of lean years during the pandemic. Many have had difficulty keeping employees or hiring new ones. You may find some stables operating with a bare-bones crew and asking for your patience.
4. Late summer and fall are hurricane season in the eastern U.S. and wildfire season in the western states. You may find some trails closed because of previous years' storm or fire damage, or you may find your flight delayed because of storm or fire interruptions.
5. Every ride and every resort will require deposits, and many also have paperwork for you to sign for liability. Before you give a deposit, find out what the cancellation policy is and for which reasons. For example, will you lose your deposit if your trip gets rained out? Some concessions will be happy to rebook you, but your travel schedule may not allow it.
6. Learn to use website reservation systems. All websites differ, but in order to get a price for your trip, you'll need to request exact dates before prices are visible. At some resorts, riding is included in the resort fee. At others, it's not. Advanced booking is required for horse activities at some resorts.
7. Traveling with your horse sounds like a smart way to go, but what is the boarding stable's policy for biosecurity? Are vaccinations required? Find out if you can bring your own hay and grain and where your trailer will be parked.
8. A horse riding vacation from your past can never be duplicated. If you had a great experience once, chances are things will be different when you return, or the weather will be different, or the horses and staff have changed. Don't expect the same experience. Have an open mind, cherish your memories, and have fun with new friends!
9. They did what? When you're on a group ride or carriage drive, the tour guide is responsible for everyone's safety and enjoyment. They may need to assist novice riders or address a tack issue. Be sure to follow the rules. Any children with you also need to follow the rules. Accept any reprimands for unsafe behavior as being in everyone's interest and safety.
10. Whether it's a tour guide at a museum or a trail guide in the mountains, the job is never easy, and outfitters can never hear "thank you" often enough. If you loved your experience, sit down and write an old-fashioned, praise-filled card or letter to the resort or ride manager when you get home, including names of helpful employees and favorite horses. Write a rave review on Trip Advisor or Yelp. Thoughtful endorsements are the best thanks you can give, next to booking a return trip with more friends to your new favorite place.
This article about the top horse riding vacations appeared in the August 2022 issue of Horse Illustrated magazine. Click here to subscribe!