Trail riding is a favorite among many riders. Don't go out unprepared. Have the right trail riding tack and gear before you set out on the trail with some of the below items from Horse Illustrated's tack and gear column.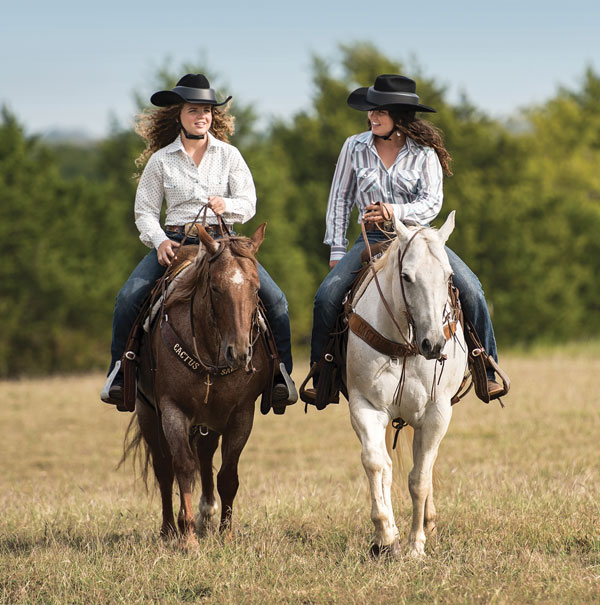 Resistol Ridesafe Helmet
If you wish you were wearing a cowboy hat but know it's safer to ride in a helmet, check out Resistol's RideSafe Helmet. A Resistol cowboy hat and helmet combined, the RideSafe is ASTM/SEI rated. Unlike previous attempts at a cowboy hat-style helmet, the RideSafe has a low profile and a flexible brim for a more natural look.
Black felt $250; straw $125.
www.resistol.com
Cashel Ankle Safe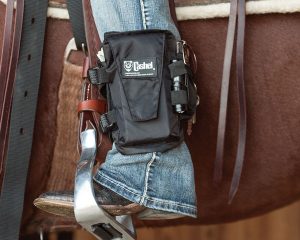 If you've been tucking your cell phone into your saddlebag when you ride, it's time to get smart and use the Cashel Ankle Safe instead. Designed to attach to your ankle and hold a cell phone on your body, not on the horse, so it's there when you need it. This pack also has compartments for a flashlight, keys, sunblock and other small items. Can also be worn on your arm.
$26.99; www.cashelcompany.com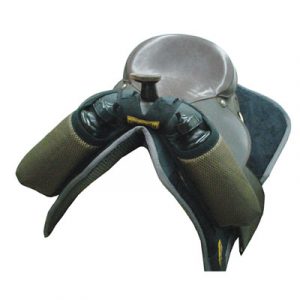 Intrepid International Double Water Bottle Carrier
The Intrepid International Double Water Bottle Holder straps right onto the front of your saddle so the bottles rest against the pommel for easy reach. Insulated to keep your water cool, the bottle holder works with both western and English saddles.
$38.49; www.intrepidintl.com
Cashel Trail Kit Pack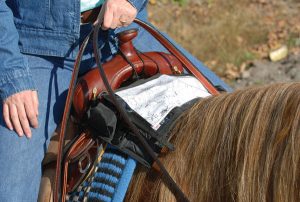 Ever had to fumble with a map while finding your way on a new trail? The Cashel Trail Kit Pack is the answer to this problem. The kit ties in front of an English or western saddle and features a see-through waterproof map pocket that also acts as a cover for any other items you'd like to keep in your kit. The two padded pockets can hold eyeglasses, a hoof pick, lip balm or bug spray—whatever small necessities you like to have along when you ride.
$25.99; www.cashelcompany.com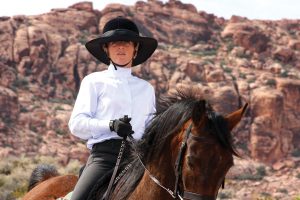 Da Brim
Want to avoid getting sunburned on the trail? Consider adding Da Brim to your riding wardrobe. This large visor shades both your face and neck and fits snugly over your helmet without blocking the air vents. It provides UPF 50+ sun protection and is water-resistant in case that sunshine turns to rain.
$44.95; www.dabrim.com
EasyCare Stowaway Pommel DeluXe Saddle Pack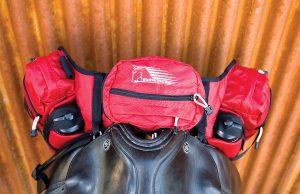 Saddles without horns can sometimes be a challenge when it comes to finding a pommel bag. The EasyCare Stowaway Pommel Deluxe is designed for use with or without a saddle horn and can carry just about everything you need on the trail. It contains two water bottle holders and offers 7 zippered compartments. The pack can hold a variety of items and even features a neoprene lip balm holder. Includes two 20-oz. water bottles.
$67.00; www.easycareinc.com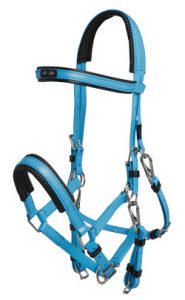 Zilco Marathon Endurance Bridle
Instead of carrying your horse's halter in your saddlebag or having him wear it under his bridle, the Zilco Marathon Endurance Bridle gives you a headstall and halter all in one. If you want to lead or tie your horse while out on the trail, simply detach the headstall, removing the bridle and leaving just the halter. Made from easy-to-clean synthetic material and available in a number of colors.
$125.95; www.toklat.com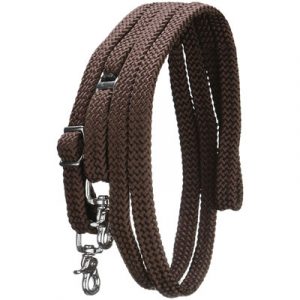 RJ Manufacturing Trail Reins
When you spend hours on the trail, you need reins that are comfortable to hold. RJ Manufacturing Flat Woven Trail Reins are soft and easy to grip. Made of hollow, flatpressed polypropylene rope, they are light and pliable. They can also double as a lead rope if you need to tie your horse on the trail.
$12.95; www.ridingwarehouse.com
This article on trail riding tack and gear originally appeared in the August 2019 issue of Horse Illustrated magazine. Click here to subscribe!
Further Reading