Without mirrors, it's tough to break glass ceilings. These female equestrian trailblazers have earned the right to be recognized after leaving the beaten path to risk it all and reap tremendous rewards.
Each was asked to reflect on what shaped their life's trajectory and what encouragement they would offer to keep all of us riding forward.
Stacy Westfall
Cowgirl Hall of Famer, first woman to win the Road to the Horse
In 2006, Westfall was the first and only woman invited to compete in (and win) the Road to the Horse Colt Starting competition. That same year, she dedicated her bareback and bridleless win in the Quarter Horse Congress reining freestyle to her late father and, as more of her performances became viral sensations, she won the hearts of general audiences and appeared on The Ellen Degeneres Show. Today, as a renowned female equestrian, she continues showing people how to build clearer lines of communication.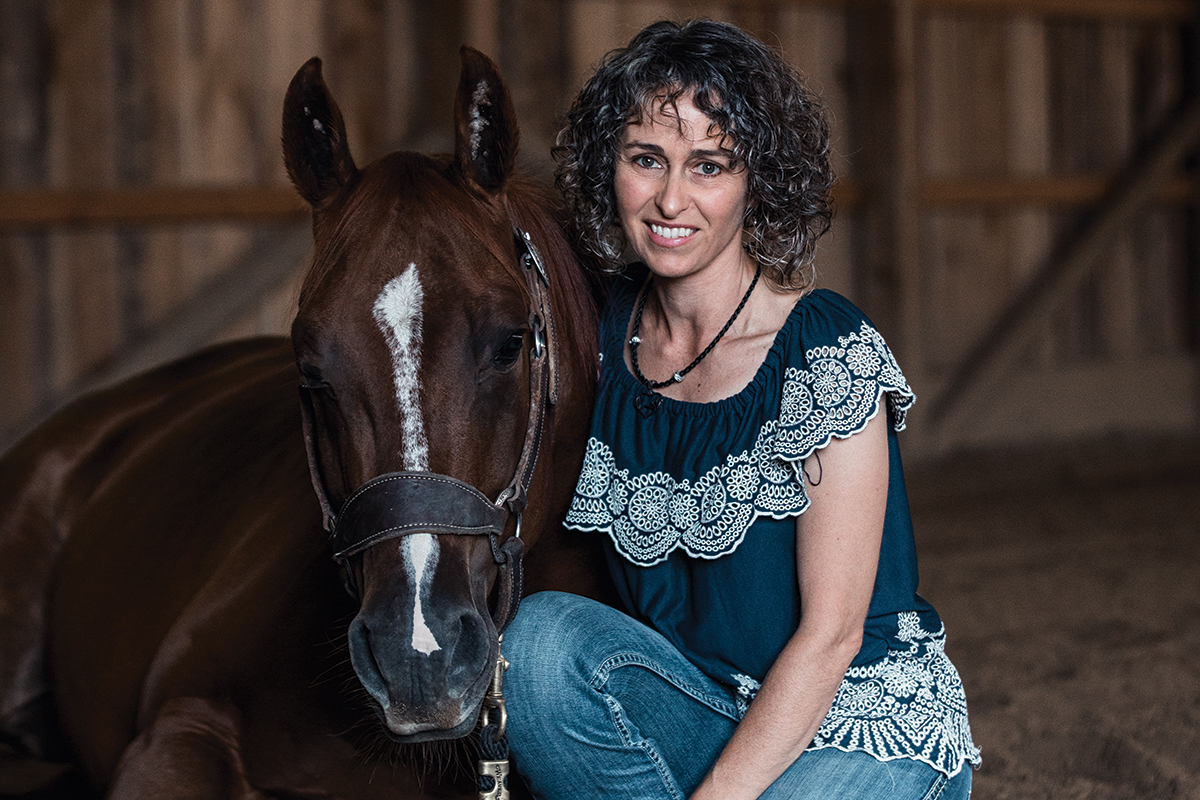 Career choices: I never fit in except when I was with horses. The more you try to fit in, the less you will be YOU. The point of life is to figure out what you bring to the mix.
Advice to younger self: Your ideas are only half-grown. Some dreams are horses that stand up and run right after they're born. Others are caterpillars that need a chrysalis before their butterfly. Just because people don't understand doesn't make a bad idea. You just need time.
Trailblazing lesson: My favorite book growing up, The Black Stallion, starts with a horse, a sinking ship and getting stranded on a desert island, and ends with a horse and green grass. Stop thinking that when you "get it right," it will all be green grass. Sometimes you don't appreciate the grass until you've been stranded on the island.
Patricia E. Kelly
Founder, Ebony Horsewomen, Inc. (EHI)
Since 1984, EHI has provided culturally competent, Eagala-style equine-assisted therapy and psychotherapy to veterans and urban families; a Junior Mounted Patrol Unit, Park Rangers and community ambassadors; and a Saturday Saddle Club in partnership with the University of Connecticut.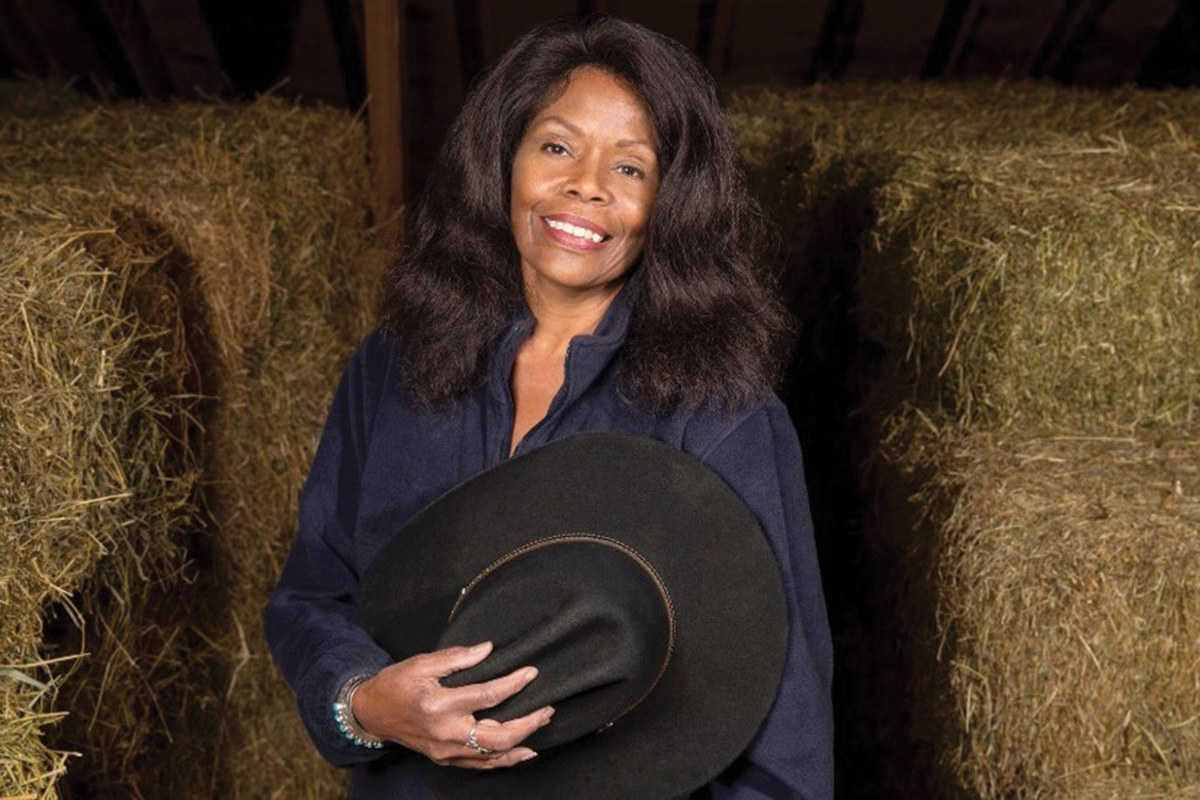 Kelly is an inductee into the National Cowgirl Museum and Hall of Fame and the National Multicultural Western Heritage Museum Hall of Fame, and a CNN Top 10 Hero. This female equestrian has also appeared on The Queen Latifah Show and The Dr. Oz Show.
Then and now: There have always been African Americans in the horse industry; however, they (we) were not recognized. Today, I see more competing, and hope our involvement demonstrates our ability, and right, to be recognized. At EHI, we emphasize culturally competent equine therapy, because it's crucial to recognize some issues require specificity. People from different backgrounds often deal with traumas that cross many intersections.
2020 hindsight: I see the start of a change and willingness to take a hard look at diversity and inclusion. The horse industry is largely dictated by money, which is a social construct, with built-in racial exclusions and biases. I've seen false starts at equality fizzle out. So we shall see.
Temple Grandin, Ph.D.
Author, animal behaviorist, neurodiversity activist; American Association for the Advancement of Science fellow; Time Magazine 100 Heroes; and an inductee into the National Women's Hall of Fame, American Academy of Arts and Sciences, and National Cowboy & Western Heritage Museum Hall of Great Westerners.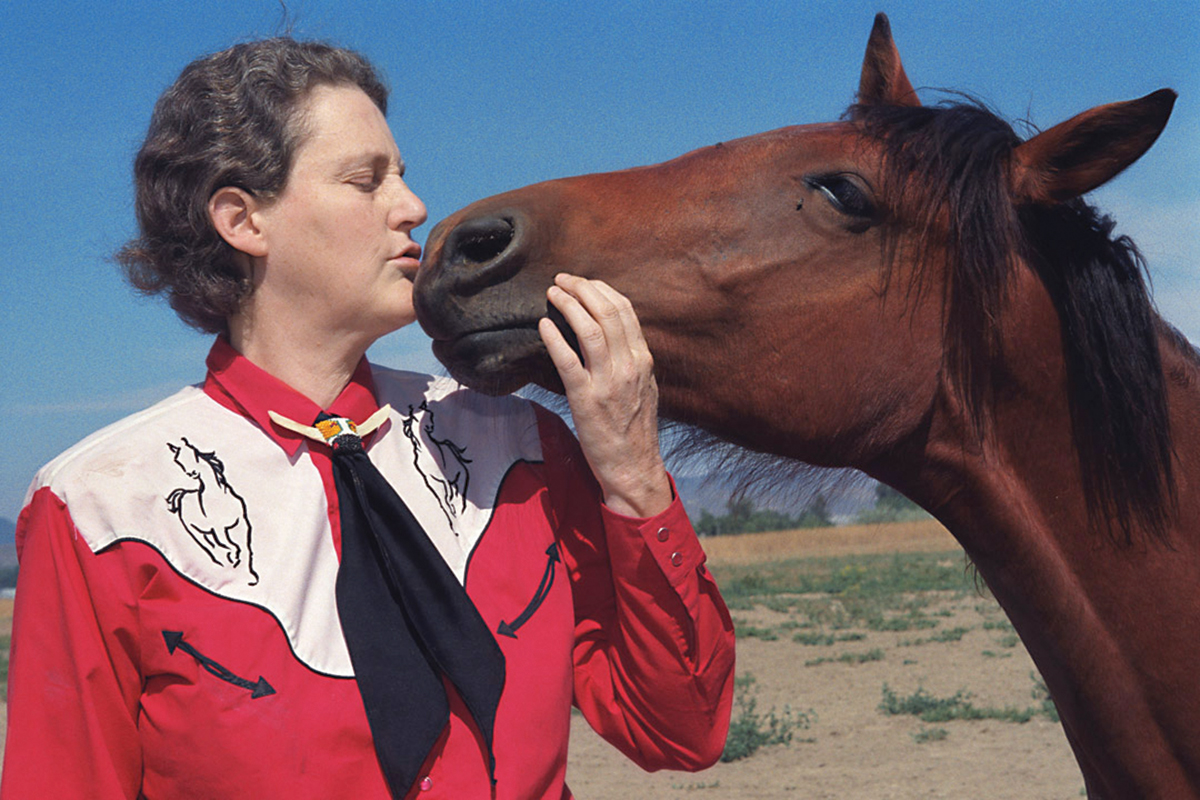 Grandin is perhaps best known as a designer and proponent of humane livestock handling facilities and a professor of Animal Science at Colorado State University, but she is equally passionate about promoting greater understanding of those on the autism and neurodiversity spectrums. This female equestrian trailblazer was the focus of the semi-biographical HBO film Temple Grandin starring Claire Danes, which won seven Emmys, including "Outstanding TV Movie."
Career choices: I was always interested in science. My grandfather was the co-inventor of the autopilot for airplanes. When I was little, he answered endless science questions. My mother nurtured my interest in art and encouraged me to try new things.
Advice to younger self: Work hard and become good at a specialized skill that other people need and value. I learned to work hard when I cleaned horse stalls in high school.
Then and now: At my age (73), one of the most important things I can do is to encourage students. Many students are really interested in animal behavior, and they want to improve the treatment of pets, horses and farm animals.
Anne Kursinski
Five-time Olympian and two-time silver medalist, U.S. Olympic Committee Female Equestrian Athlete of the Year, two-time Pan American Games gold medalist, two-time American Horse Show Association Horsewoman of the Year, Show Jumping Hall of Fame inductee, and the 2018 Women in Sports Coach of the Year
Yes, Kursinski has won nearly every major equestrian competition there is to win, but mentorship, not medal winning, found her at the forefront of the #metoo movement as a clear voice for female equestrian athlete advocacy.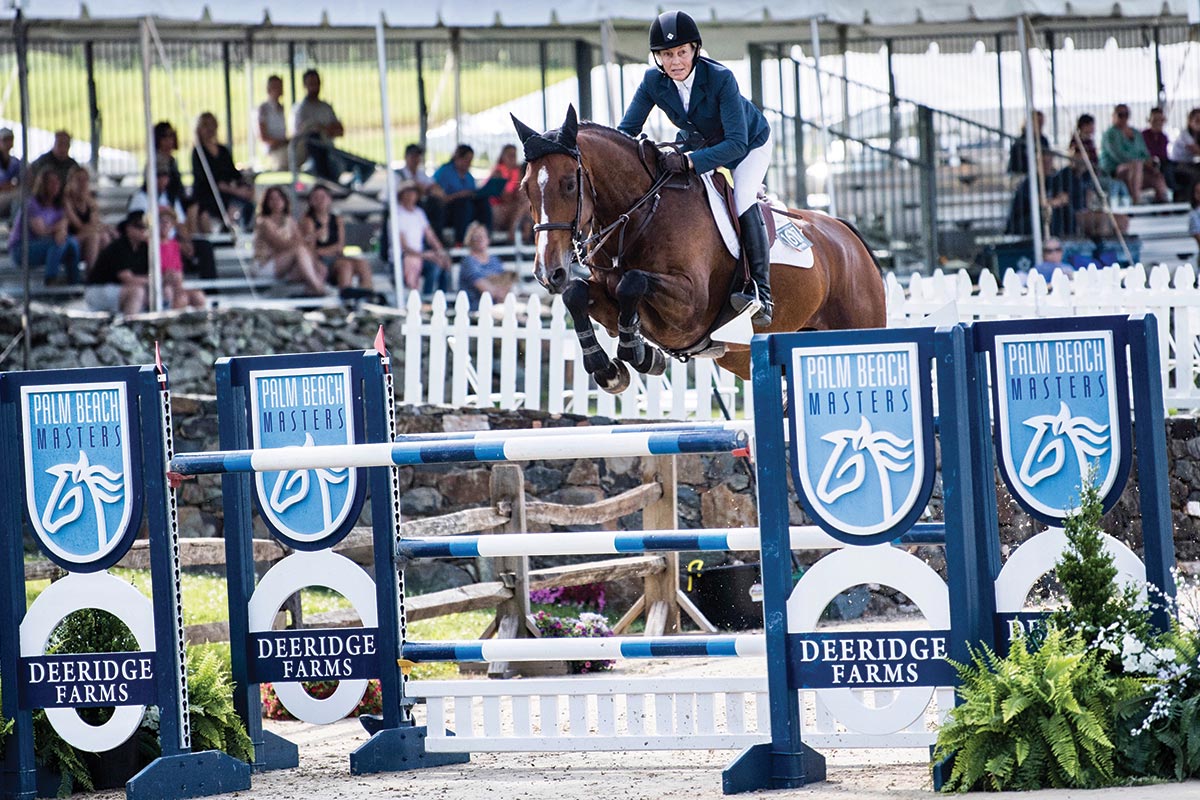 Then and now: When you're successful, it's inevitable to be seen as a role model. I hope I've been a good one. Rider head injuries in the 1980s made me one of the first to wear a chin strap. Before it was cool to worry about TBI [traumatic brain injury], I spoke up about head protection.
Then, even though I was OK with my life and past, when I heard the news [about the USA Gymnastics sex abuse scandal], a voice inside said I had to speak up. Times have changed.
2020 hindsight: In a weird way, the last year has been good for us. A lot of sports totally closed down, but horses allowed us to stay grounded.
Patti Colbert
Creator of the Extreme Mustang Makeover, American Horse Publications Equine Industry Vision Award winner, National Cowgirl Hall of Fame Sawyer Award recipient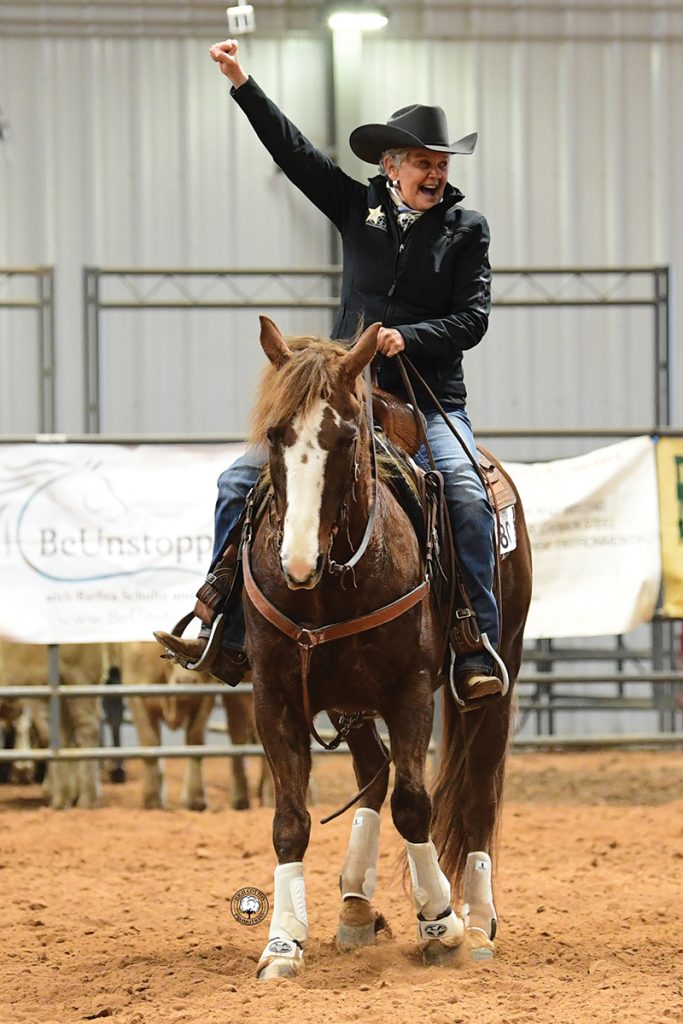 Blending equine tradition with innovative engagement, the Extreme Mustang Makeover, presented by the Mustang Heritage Foundation, gives approved trainers 100-120 days to take unhandled horses "from wild to mild." They are then available for adoption or purchase via public bid.
Career choices: I do what I do because it's so freaking fun to come up with something that flips everyone out.
Then and now: My favorite TV show was Extreme Home Makeover, which took a home with no value, a family with a story, and some professional builders, and changed lives. I thought we could do that with Mustangs, and holy s**t, it worked! Close to 7,000 wild horses were adopted during my time with the Mustang Heritage Foundation.
2020 hindsight: With people or horses, if you move your feet, the activity stimulates your brain, and you feel better. In 2020, I reminded myself daily to move my feet.
Lynn Palm
Trainer of four American Quarter Horse Association (AQHA) Superhorses, AQHA Professional Horsewoman of the Year, Women's Sports Foundation Equestrian of the Year
The world fell in love with Palm's bridleless exhibitions on the legendary Rugged Lark, including at the 1996 Olympics, and few can match this female equestrian's record as an all-around trainer, showman, exhibitor and entrepreneur.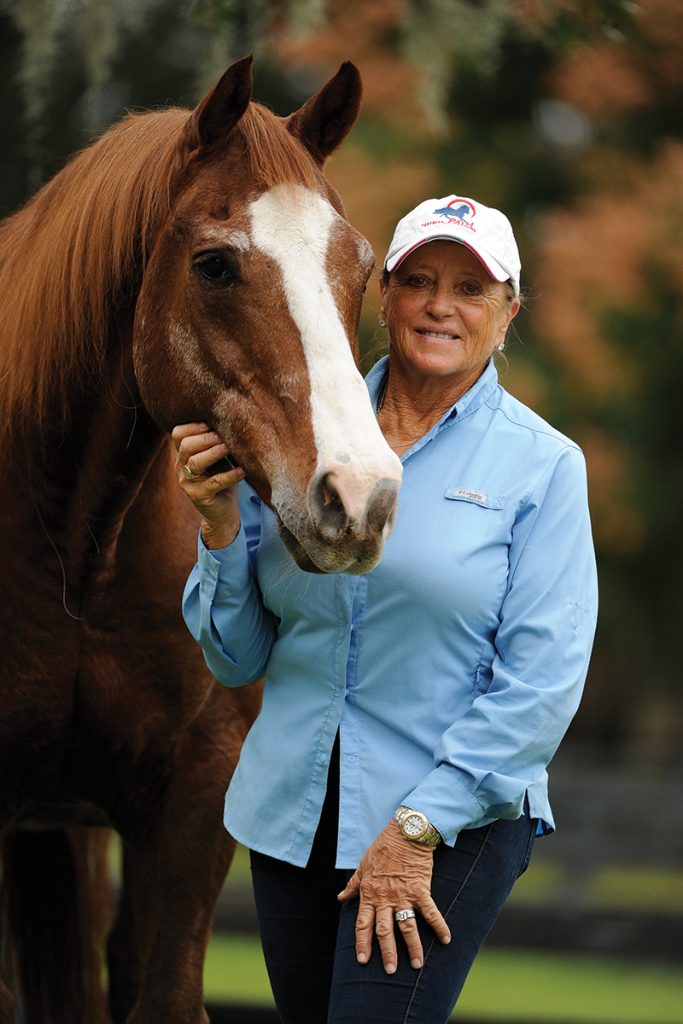 On career choices: I'm blessed to make a living with horses. I do what I do because I love horses and their wellbeing. I train for the longevity of the horse.
Then and now: I am on a mission with AQHA to reward registered Quarter Horses competing in U.S. Eventing Association-recognized events with AQHA points, the same way they do with registered Quarter Horses in U.S. Dressage Federation-approved competitions.
Trailblazing advice: My mother recognized my passion and talents and always supported me. My mentor, Ms. Steele, gave me a special gift for my high school graduation and signed the card, "To a future great star, with admiration." That took me to my dreams.
Linda Tellington-Jones, Ph.D.(H)
Founder of Tellington TTouch Training, Massage Therapy Hall of Fame inductee, American Riding Instructor Association Lifetime Achievement Award
This female equestrian's forward-thinking approach, "Change the Posture, Change the Behavior," has always been ahead of its time. Tellington-Jones has written 23 books on TTouch, and was recognized by The Sri Chinmoy Oneness-Home Peace Run as a Torch-Bearer (a global relay since 1987 embodying a universal aspiration for peace) for her devotion to a heart-based method that nurtures a peaceful connection between animals and people.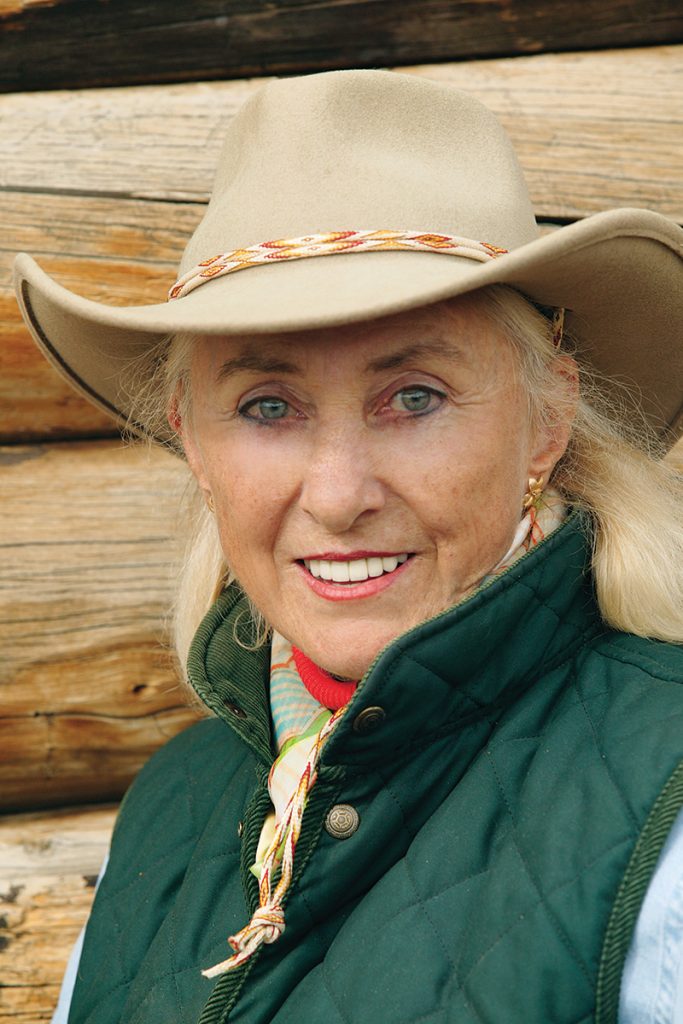 Career choices: On my 30th birthday in 1967 (I'm 83 and happy to share my age because we all need role models), I got an astrological psychoanalysis, one of the first on a computer, and it predicted my destiny was to develop a form of communication that would spread around the world. Communication is the heart-to-heart connection using TTouch.
I have spent a lifetime avoiding the label of guru. I just show up and listen and do my best to make a difference in a positive way. I've been cited as a pioneer in interspecies communication; interspecies connection is how I see it.
Then and now: My grandfather, Will Caywood, trained racehorses in Russia and in 1905, accepted the prestigious Tsar Nicholas award as leading trainer. He never entered a horse in a race unless it told him it was feeling fit enough to win. And we think of animal communication as something new!
Debbie Roberts Loucks
CEO, Monty & Pat Roberts Inc. (MPRI)
Home is where the horse is for the daughter of world famous "horse whisperer" Monty Roberts. Since 2002, Roberts Loucks' marketing and business acumen have grown her father's brand into a global leadership organization. She launched the first-of-its-kind Equus Online University and the international symposium on the transformative nature of horses known as The Movement. Now, this female equestrian works on the Monty Roberts Mustang & Transition Horse Program, identifying how horses have multiple careers over their lifetime, and reframing "rescue" as transition.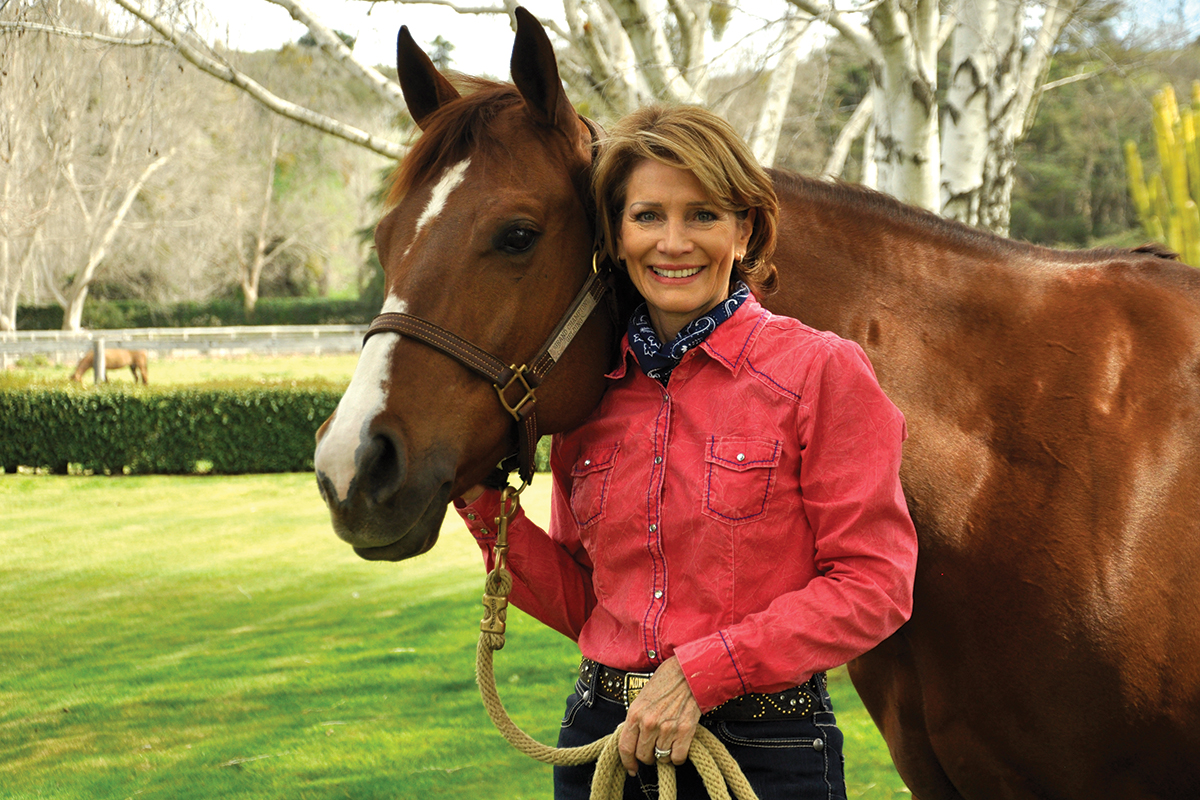 Career choices: I was blessed with the aptitude to understand and interpret for horses (and for Monty Roberts). The last 20 years have been invested in the future of concepts in non-violent training that work with the nature of flight animals rather than using force.
Then and now: In 2002, when we self-published From My Hands to Yours, it was unheard of to retain rights to media and distribution. Media was the future. It could empower people to study techniques they felt were right for their horse. By 2004, we began a video library to teach Join-Up training. The trouble was the internet was not fast or widely used enough yet to launch it. In 2009, technology advanced enough to build our first interactive site, Monty's Online University.
In 2013, HorsemanshipRadio.com, our podcast on the Horse Radio Network, offered a new way to deliver conversations with industry leaders that was different from video because you could pop in ear buds and listen while driving or working. We knew this was an underserved audience. Now, with a few awards under our belt, we're learning how to stay even better connected.
Bernice Ende
Author, Lady Long Rider: Alone Across America; subject of the film, Lady Long Rider: How far one woman went to find herself
Four of the reasons Ende rides are to encourage female leadership, to discover, to learn and to grow. After 30,000 miles and nearly two decades traversing America on horseback, this female equestrian was inducted into the Montana Cowboy Hall of Fame in November 2020. The Long Riders Guild recognizes her as an "outstanding ambassador for long-distance exploration on horseback" and hails her as the first person to ride coast-to-coast and back again in a single trek.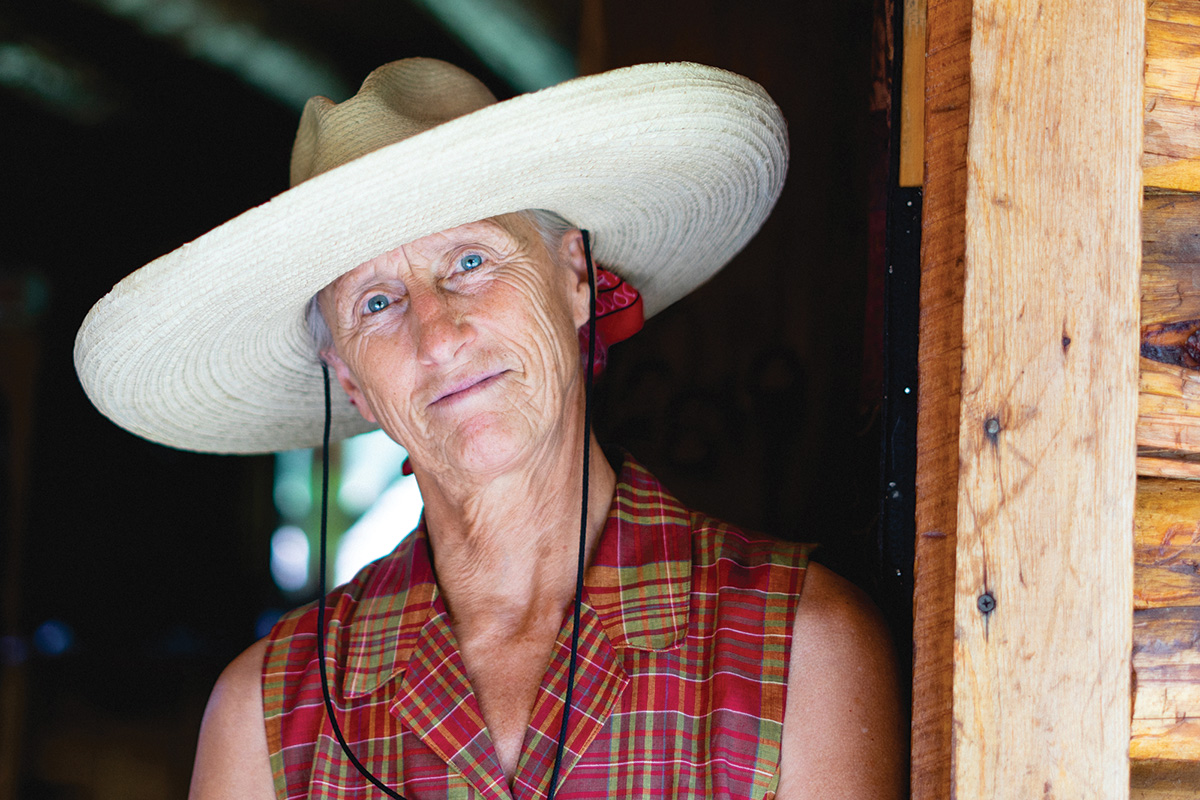 Career choices: I've never experienced life without a horse. I think I came out from my mother's belly loving horses.
Advice: Life without fear is freedom.
Then and now: I'd like to think we are developing a higher consciousness. Look at where we are with gender equality. Look at the progress made by women of color. They are the ones changing everything. Holy cow, I am so encouraged by it all!
Trailblazing mentorship: My mom had a love of the horizon, as did my Aunt Linda, who loved horses and traveled the world. She made it so interesting to me to hear about different languages and ideas.
Jean Abernethy
Equestrian artist, Western Writers of America and American Horse Publictations award recipient
This female equestrian and talented illustrator is the creator of Fergus the Horse, her hooved protagonist with a wry sensibility who has been winning fans among riders and readers for two decades.
Career choices: If you're going to make a living doing something, find something you're good at, something you enjoy. Then at least one person will be pleased.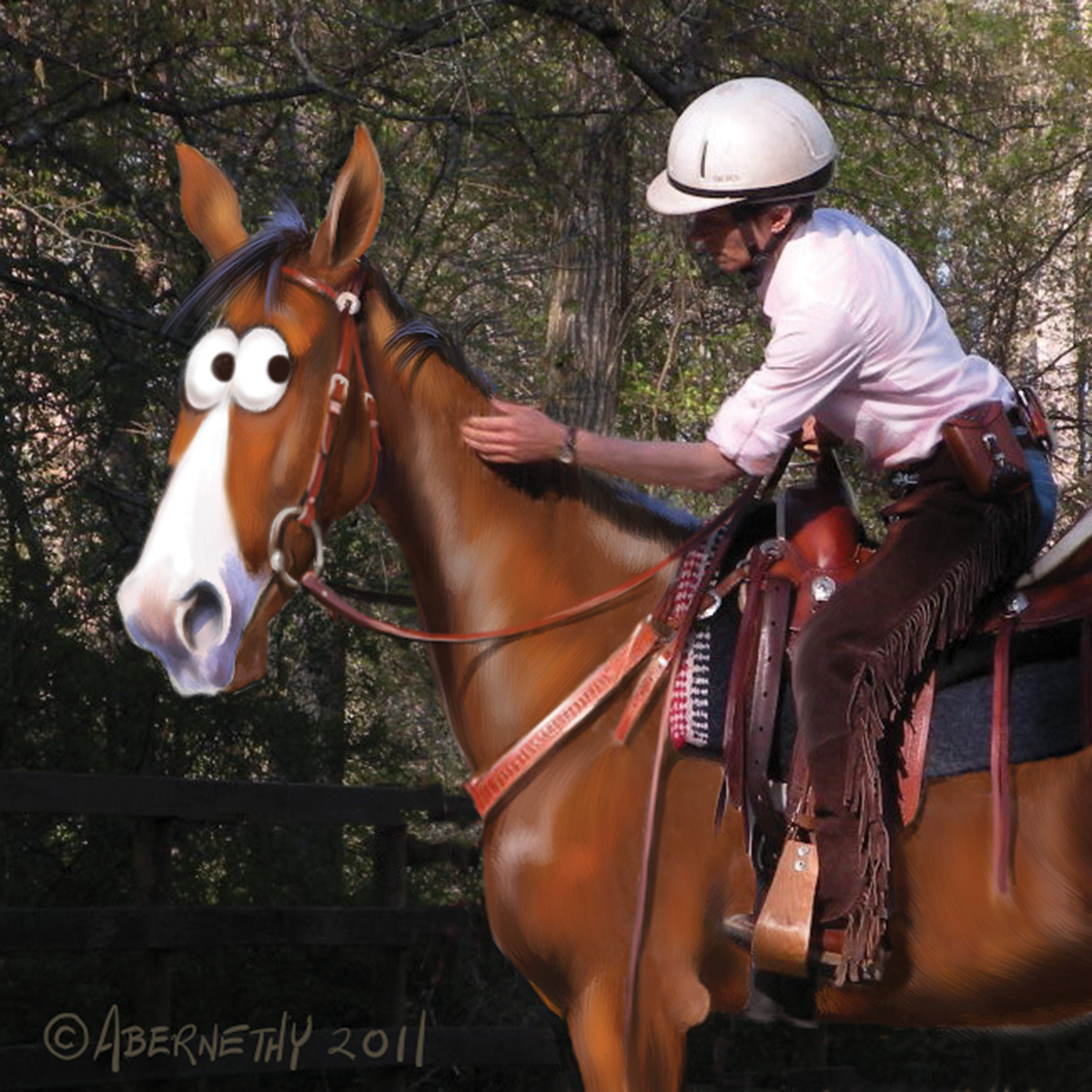 Advice to your younger self: Travel more. Don't be so hesitant to explore.
Then and now: I drew generic horses in my first years cartooning. When I created Fergus, I had to speak through him to develop his character. Then he needed pasture mates for conversation. Twenty years ago, this played into our deepening understanding of equine language, psychology and complexity.
2020 hindsight: We know that WWII started in 1941 and ended in 1945, but in 1943, people didn't know that. Have faith that change will come. And exercise your abs with a good laugh as often as you can.
Laura Hillenbrand
Best-selling author; myalgic encephalomyelitis (M.E.) advocate
Even non-horse people fell in love with the hero of Hillenbrand's first bestseller, Seabiscuit: An American Legend. The film adaptation, Seabiscuit, was nominated for Best Picture of 2003 at the 76th Academy Awards.
At 19, this female equestrian was stricken with chronic fatigue syndrome, yet persevered as an author and advocate for what is understood today as myalgic encephalomyelitis. The Centers for Disease Control and Prevention identify ME/CFS as a disabling and complex illness whose sufferers experience overwhelming fatigue that is not improved by rest and can include problems with thinking and concentrating, pain and dizziness.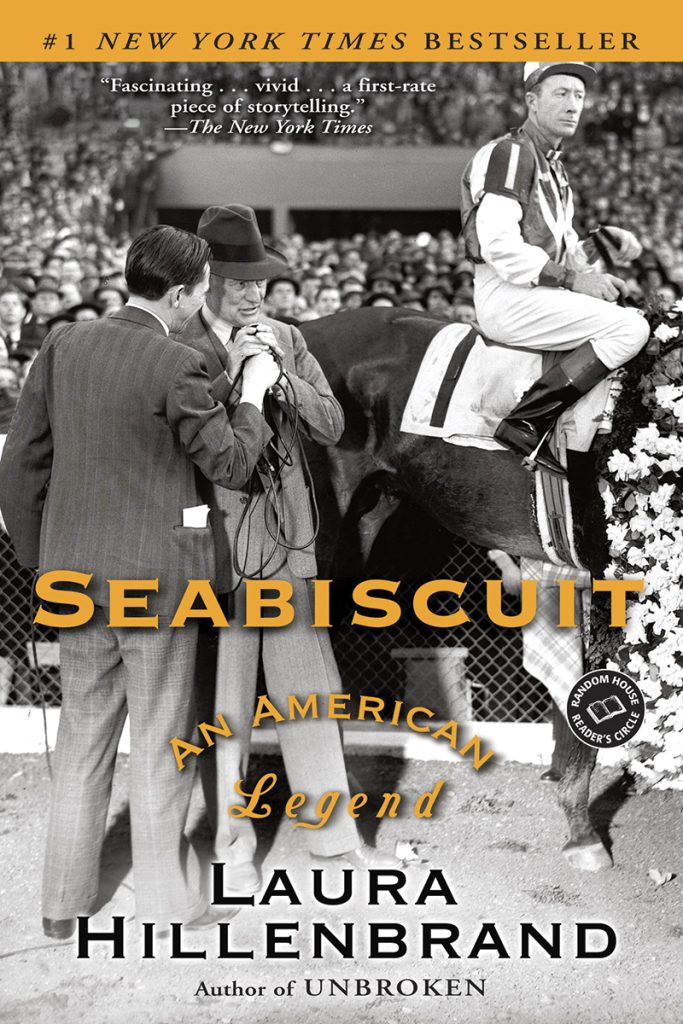 Trailblazing advice: The closest thing I had as a female role model was the character of Margaret Houlihan, played by Loretta Swit on the television show M*A*S*H. It began airing when I was 2 or so and stayed on the air until I entered my teens. In my girlhood, females were not always applauded for wanting to pursue careers. My mother was a journalist of great skill, but when she got pregnant with her first child, she was fired. She could do nothing about it, because back then, it was perfectly legal to fire a woman for getting pregnant. Journalism was still largely a man's world.
Margaret Houlihan was not a journalist, but she was so moving to me. She was a military officer pursuing a career in a world completely dominated by men who could not see beyond her sexuality. Yet she persevered, and she was very strong and very, very good at what she did.
I grew up wanting to be like Margaret—certain of my worth, dauntless, devoted. For her, sexism was the supreme struggle; for me, it turned out to be my health. As I fought to have a career in spite of shattered health, perhaps something of her was in me. A few years ago, Loretta and I became friends. She is very much like Margaret, and she is so full of wisdom. It was such a joy to be able to tell her how her role had informed my life.
In remembrance: Jane Savoie
Rider, author, Olympic coach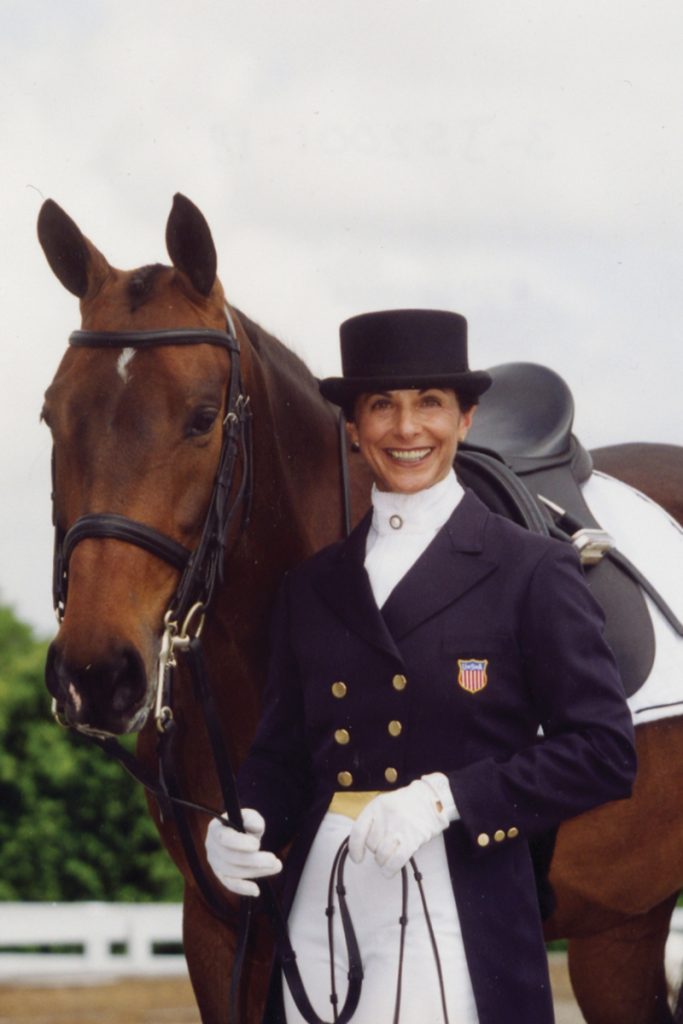 Savoie was in the process of scheduling an interview for this article when, on January 4, 2021, she lost her five-year battle with multiple myeloma. This three-time National Dressage Freestyle Champion danced through life in the ballroom as well as on the dressage court and invited us along.
This female equestrian found her truest calling in teaching, from coaching Olympic teams and instructing amateurs to presenting motivational talks. She published her first book, That Winning Feeling! in 1992. Her last, Dressage Between the Jumps, was released in 2020, the same year she released her first novel, Second Chances.
Savoie, who knew she had been recognized among our trailblazers, once said "there's no expiration date on a dream."
Reader's Choice Female Equestrian Trailblazers
Alyssa Mathews' quest is to ride every breed of horse in the world and to document that journey for others to learn about. Her website discoverthehorse.com allows anyone to join the journey.
— Nominated by Rhonda Engness
Elizabeth 'Lili' Kellogg is one of the early pioneers of therapeutic horsemanship and continues to be a powerful advocate. She is certified from PATH Intl. as a master instructor—one of only 24 in the world.
— Nominated by Susan Friedman
Nadia Heffner is an exceptional trainer of show horses, but her forte lies within her work with wild Mustangs. Her liberty acts are spellbinding! She is truly a horse whisperer.
— Nominated by Michelle M. Eberle
I've read Heather Wallace's book, "Confessions of a Timid Rider," and was blown away by her raw honesty. She basically says what most of us riders are too scared to admit.
— Nominated by Jamie Baldanza
Thank you, female equestrians, for choosing to be what no one has seen before.
This article female equestrian trailblazers appeared in the May 2021 issue of Horse Illustrated magazine. Click here to subscribe!