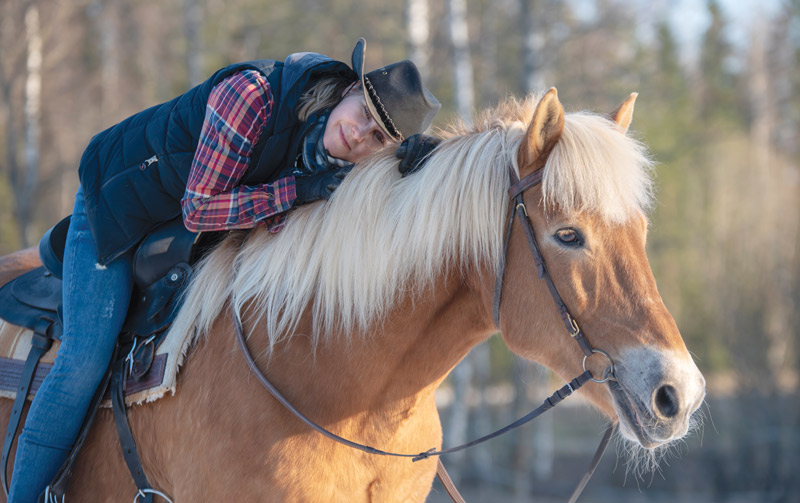 The classified ad read almost like a bad dream: "Unstarted 20-year-old grade palomino gelding for sale. Bought five years ago as a project but never had time to train. Could go in multiple disciplines. Ready to start your way." For many would-be buyers, this ad would be a reason to keep scrolling. But experts agree that's not necessarily the case.
While it's important to remember that horses are considered "seniors" at age 15, age alone shouldn't be the sole reason to pass up an otherwise suitable candidate. With improvements in care, many horses are now living into their 20s, 30s, and even 40s. With this in mind, deciding to purchase an untrained aged horse isn't as outlandish an idea as it might seem.
Darlene Dixon-Bottorff is the owner and trainer at Genesis Equestrian Center in College Grove, Tenn. She has professionally trained horses for over 40 years, including multiple national and international champions. She's also a graduate of the United States Dressage Federation "L" judge training program and has earned her USDF bronze and silver medals. Among her senior horse success stories, Dixon-Bottorff has trained a 17-year-old horse for an endurance career and started a group of older, untrained horses that were part of a herd dispersal for careers as pleasure mounts.
Benefits to Maturity
Unlike horses that have been started at the more traditional ages of 2, 3, and 4 years old, Dixon-Bottorff sees fewer health concerns in unstarted senior horses, because their bodies have been allowed to mature before starting training.
"I don't think people are fully aware of the maturation process involving the growth plates," she says. "They take a while to close. Horses aren't fully mature until they are around 8 years old."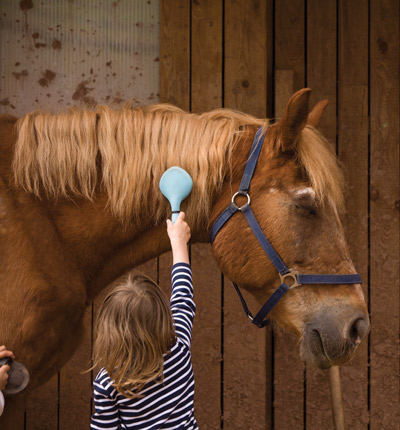 Dixon-Bottorff is also not overly concerned about diseases more commonly seen in senior horses, such as pituitary pars intermedia dysfunction (PPID, or Cushing's disease).
"As long as you are mindful of the horse's condition, it doesn't affect his ability to be trained," she says.
Dixon-Bottorff has also found that unstarted senior horses are less likely to have experienced performance-type injuries that may lead to arthritis. She also feels that these horses tend to be more trusting during the training process and generally physically hold up better once the training begins.
Lauren Romanelli echoes her sentiments. Romanelli is a three-day-event rider, trainer, and instructor also based in College Grove, Tenn. She earned her degree in equine science from Murray State University and has been an industry professional since 2006.
Over the past four years, Romanelli has taken an interest in the sales part of the business that helps her to build on her natural talent of matching horses to riders. Her specialization is working with junior and adult amateur riders. Because of that, her sales focus tends to be more on horses under $10,000.
"Because I'm in that market, I get a lot of older horses that are a bit feral," she explains.
Romanelli isn't overly concerned about many of the health issues conventionally thought of as red flags in senior horses. She is more concerned about what the horse's job is going to be and if there is anything present that might prevent him from being able to do that job.
"Since I'm in eventing, most of my [clients] are going to want a horse that jumps," she says. "I'm more concerned about arthritis. Most horses that are older and have never done anything aren't going to have a whole lot of work-related arthritis. I'm looking at how their hocks work. Basically, if they flex well, I'm not worried about it."
Romanelli pays particular attention to the front feet and ankles.
"I'm always worried about ringbone," she says. "But pretty much anything can be maintained."
When evaluating behavior, Romanelli says that she seeks horses who are sweet, responsive, and interested in her.
"Horses don't mature mentally until they are around 7 years old," she says. "By the time you are starting an older horse, you pretty much know their personality. If they are jumpy and spooky, they are probably going to stay that way. If they are quiet and calm, they are probably going to stay that way, too."
Both trainers agree that maturity, both mentally and physically, helps in more ways than one. Although some positive physical changes can be expected with training, you can already see the finished product in terms of height and build when evaluating an older horse.
Senior Horse Health
Meggan Graves, DVM, Clinical Assistant Professor, Large Animal Clinical Sciences at the University of Tennessee, Knoxville, College of Veterinary Medicine, supports the sentiments of both trainers that older horses can make good candidates for potential buyers.
With her specialty in ambulatory medicine, Graves tends to see many senior horses, many of whom are adopted from unknown past histories. She says that the age of the horse doesn't change how she goes about making her assessments.
"I think at any age, for an athletic horse, we're looking for lameness issues, but having them doesn't eliminate a horse right away," Graves says.
One condition not addressed by either trainer but very important to Graves is vision issues.
"We see a lot of deteriorations in the eyes as they get older," she says. "Making sure that they are fully visual and don't have any issues—such as uveitis—that could limit their performance ability and their safety is a central part of my evaluation process." Graves notes that uveitis can be costly to treat and may be a bigger burden than some owners want to bear. Blindness, either complete or partial in one or both eyes, is a concern. She says that while some horses do well that are blind in one eye, it does help if the owner is aware of the animal's limitations.
Another issue that Graves frequently sees in older horses is weight loss or the inability to maintain weight.
"It's important to know what [the horse's] dentition looks like," she says. "In older horses, especially if they have never been started before, their teeth may have been neglected over the years. But sometimes that's the one thing we can get back ahead of with routine dentistry. Then, with proper nutrition, that changes a lot."
Like both trainers, she feels that this and many other health conditions can be managed.
Regarding overall behavior or ability to learn, Graves has found older horses to be more accepting and less reactive than their younger counterparts, making them ideal choices for training.
Minor Disadvantages
There are a few potential disadvantages.
"Sometimes there is a reason that horses are advertised as being unstarted," Dixon-Bottorff says. "Maybe somebody tried to start them the first time and scared them. Then, when you pick them up and try to start the process yourself, they've had a bad experience that you have to work through. But that's true for youngsters, too."
The horse may also have had some type of injury that halted the training process. Getting as accurate a history as possible is very important.
Another disadvantage is that, by the very nature of the horse's age, you may simply run out of time to accomplish your goals.
"If you're looking for an upper-level sport horse, and the horse is already aged, you're going to run out of time to get him fully going," Romanelli says. "As far as the lower levels and pleasure riding, there's no reason that you should discriminate against a horse because of age."
Romanelli adds a final consideration to be on the lookout for.
"If he's been turned out to pasture with one horse for a while, he may be herd-bound," she says. "But that's a very individual thing. And training can help."
All things considered, physical issues and routine training problems can be successfully addressed, so that classified ad with the unstarted senior should not be passed over for age-related reasons alone. The cute senior palomino gelding may just be your next diamond in the rough.
This article about training older horses appeared in the November/December 2021 issue of Horse Illustrated magazine. Click here to subscribe!