Aubrey Torrez, 29, is the first to confess that she's always been an advocate for the underdog.
"In this sport, almost everyone is an underdog to a certain extent," says the
barn manager
and equestrian coordinator for Rolling Oaks Estate, a wedding and show horse facility in Decatur, Ala., owned by her husband's family for the past 40 years. "If you get up and put the work in every day, then you're a winner no matter your level. We should be proud of the hours we dedicate to our incredible horses and this amazing sport, and measure success through the health and happiness of our equine partners."
At a time when defeating the odds can seem more fairy tale than reality, Torrez hopes sharing stories of underdogs like her horses Land Quiproco do Feroleto and Donatella offers others a lesson in perseverance.
"Quiproco has a completely different origin story from Donatella, yet they both overcame tremendous hardship."
Family Values
You might say Torrez was born for the role.
"I'm the first competitive equestrian in my family, but my passion for horses comes from my grandmother, Savina Torrez," she explains. "As a young woman, she rode her horse to dances, and it's a family anecdote that Savina delayed learning to drive [a car] because she preferred riding. I believe horses are in my blood because of my connection to her.
"I was raised with a blend of Southern and Southwestern culture," she continues. "My diverse upbringing taught me the importance of strong family values. I cherish the memories made in Alabama on my grandmother's farm, and of making tamales with my aunts and cousins in New Mexico."
Land Quiproco do Feroleto
When Aubrey got Quiproco in 2015, the gelding, bred in Brazil by Haras Do Feroleto, reminded her of a quirky Holsteiner from her childhood.
"He had a wicked buck and an opinion about everything, but was as honest as they come," Torrez recalls. Quiproco was a challenge and "liked to use his athleticism to go in every direction but forward and straight."
His long legs earned him the nickname "Squiddy" at the barn, and his bloodline includes a sibling, Land Peter do Feroleto, who carried Stephan Barcha on the 2016 Brazilian Olympic show jumping squad. Now 18, Quiproco has become a gentleman who gives more kisses than bites, and calmly lowers his head when it's time to put on his goggles.
Goggles?
In 2016, the farm's veterinarian, Mark Lowe, DVM, of Flint Creek Veterinary Services, diagnosed Quiproco with equine recurrent uveitis (ERU). They were referred to equine ophthalmologist and ERU research expert, Richard McMullen, DMV, DACVO, DECVO, CAQ Equine Ophthalmology (Germany), whose pioneering procedures fought to save Quiproco's eye but, after developing a painful corneal inflammation known as keratitis, there was no choice but to remove the eye. After surgery, the horse seemed on the road to recovery.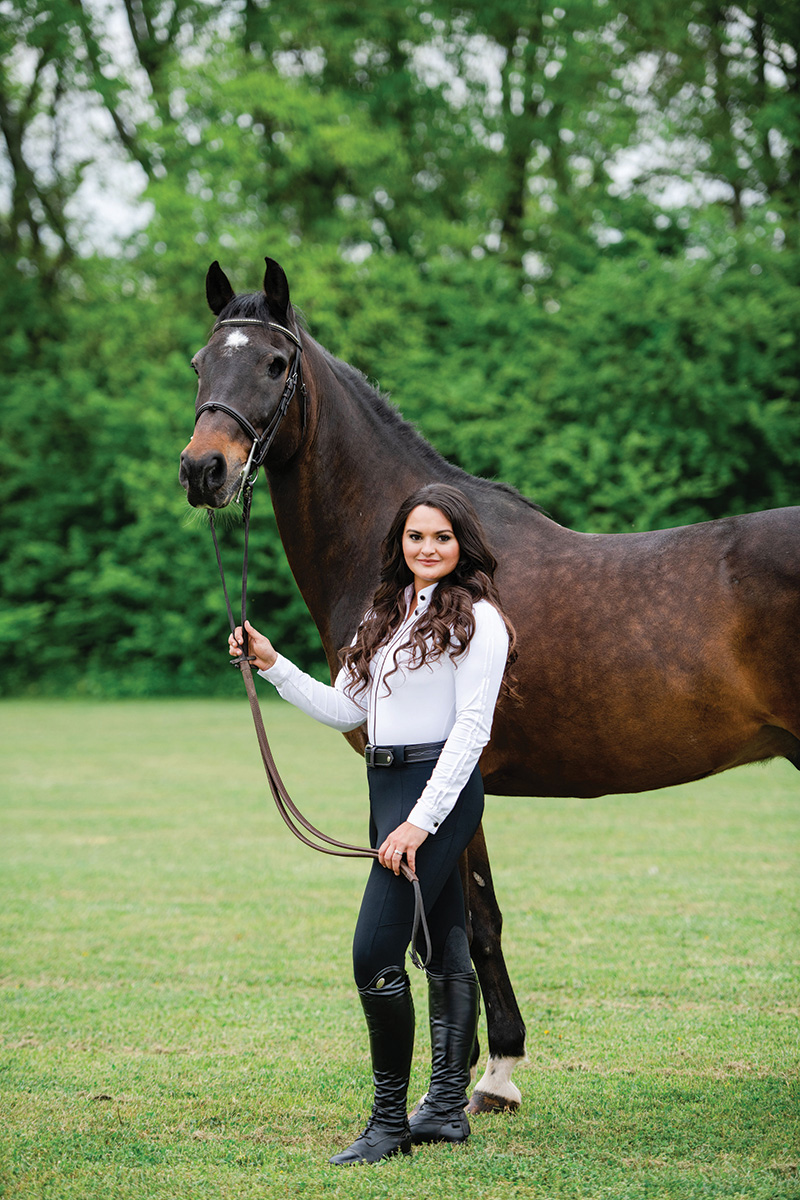 In April 2020, a headshaking syndrome diagnosis knocked them off stride again. Trigeminal-mediated headshaking, according to the 2019 white paper by Veronica Roberts, MA, MA VetMB, DipECEIM, PGCertMedEd, MRCVS, University of Bristol, is a neuropathic facial pain condition affecting less than 1 percent of horses.
"Exposure to bright light triggers the trigeminal nerve, causing the head toss," says Torrez. "Quiproco's case was so severe he was unable to wear a halter and stood in the darkest corner of his stall, tossing his head, barely able to eat. I was advised to euthanize him."
After a string of failed treatments, Lowe recommended Top Stock Head Shaking Formula, a feed supplement made in New Zealand, and after several weeks, she says he went from unrideable to "having my old horse back."
To combat his sensitivity to light, Quiproco wears the eVysor, ultraviolet goggles made by an Italian company.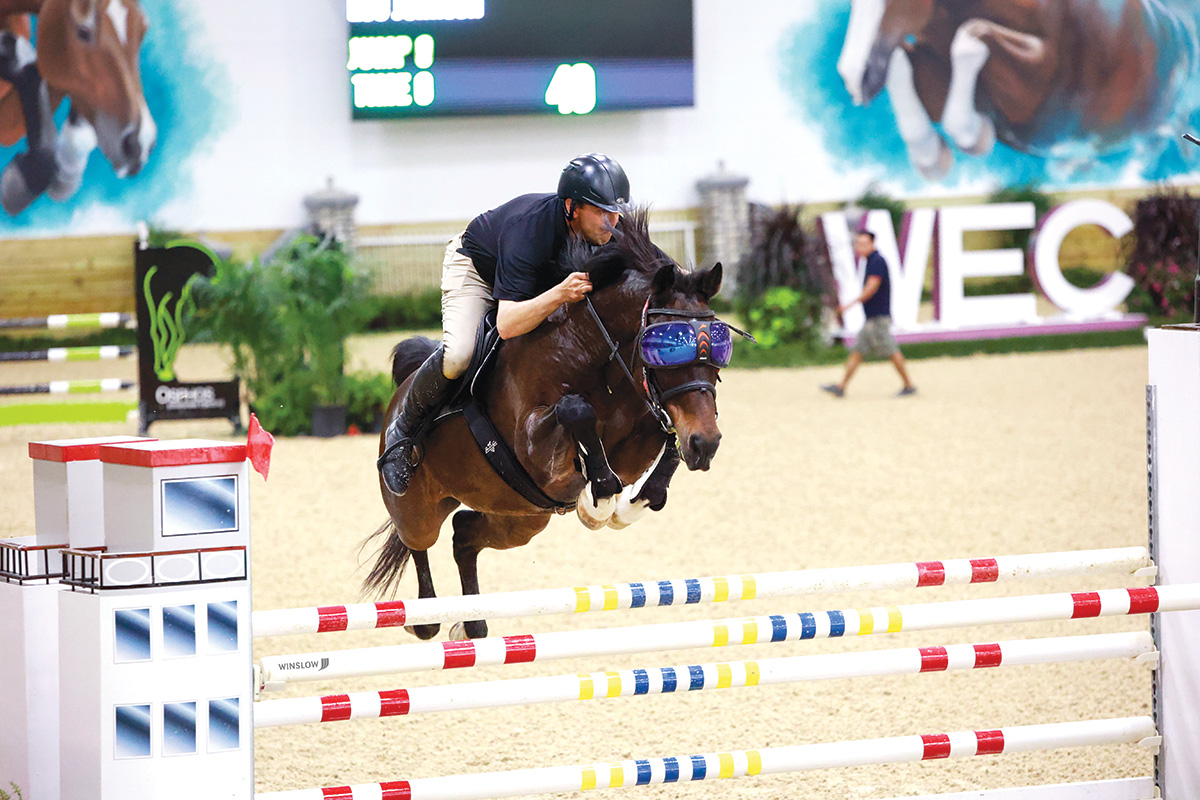 "He has different colored lenses for different lighting and footing conditions," says Torrez. "He took to the goggles almost instantly and has been consistently wearing and competing in them for two years. Between the goggles and his special supplement, his symptoms were drastically reduced. He may look different from other horses in the warm-up, but he is the epitome of perseverance in uncertain times."
Donatella
Aubrey knew Quiproco's future could have been uncertain after the ERU diagnosis. She was initially surfing the Internet for a companion horse when she came across an Alabama Craigslist ad for an $800 palomino mare.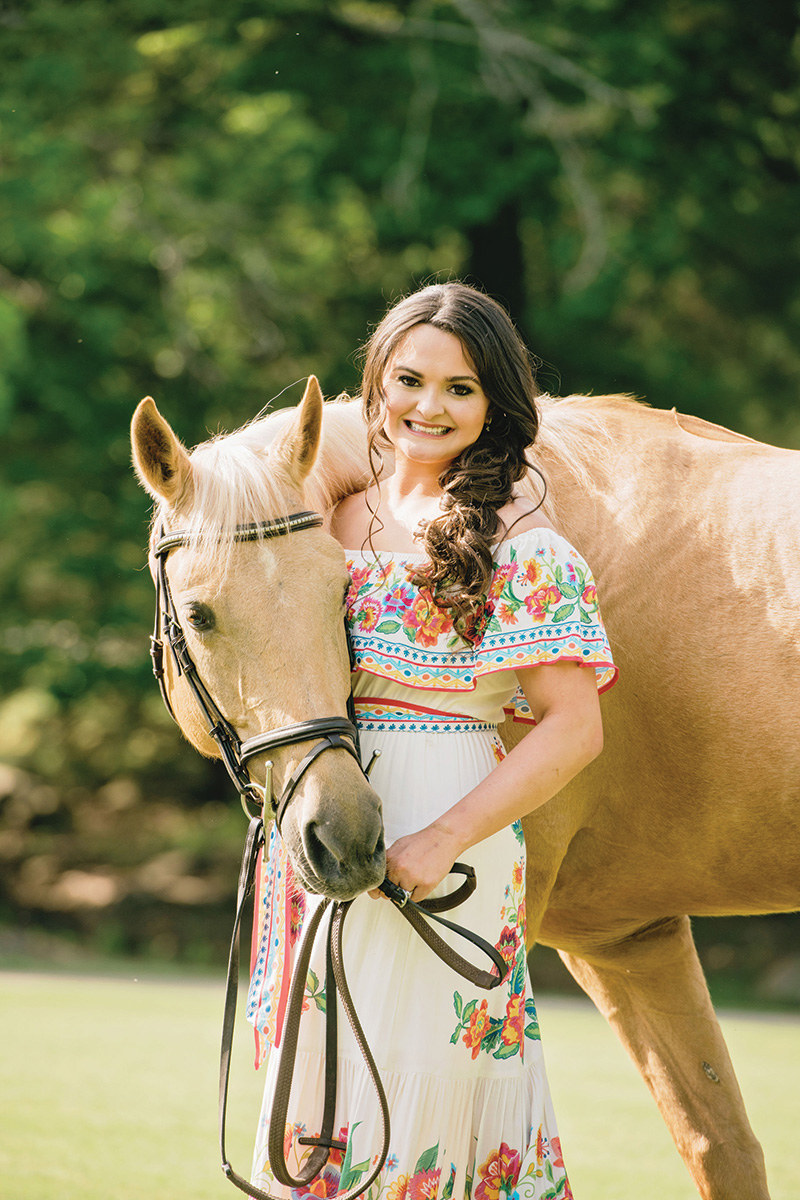 "She was rescued at the last minute from a kill buyer on Christmas Eve," says Torrez. "She'd been abused, neglected, and forgotten, and was living in little more than a shack with a dirt floor, with only donkeys as friends. I tried her out in a field next to a highway, and knew she was special and coming home with us. When we loaded her on the trailer, it was the first time she'd ever seen or stood on shavings in her life."
The 15.2-hand golden girl welcomed her fresh start and learned to jump.
"She made her debut in 2020 in USEF-rated competition, and ended her season as champion in two divisions, at the WTHJA Memphis Charity Horse Show," Torrez recalls with pride.
Underdogs Shine As Bright As Gold
She intends to show both underdog horses in local and rated shows, including at the World Equestrian Centers in Ohio and Florida. Donatella will show in adult jumpers; Quiproco, training under Lee Johnson, will go in the 1.20-meter show jumping classes while Torrez eyes doing a mini prix.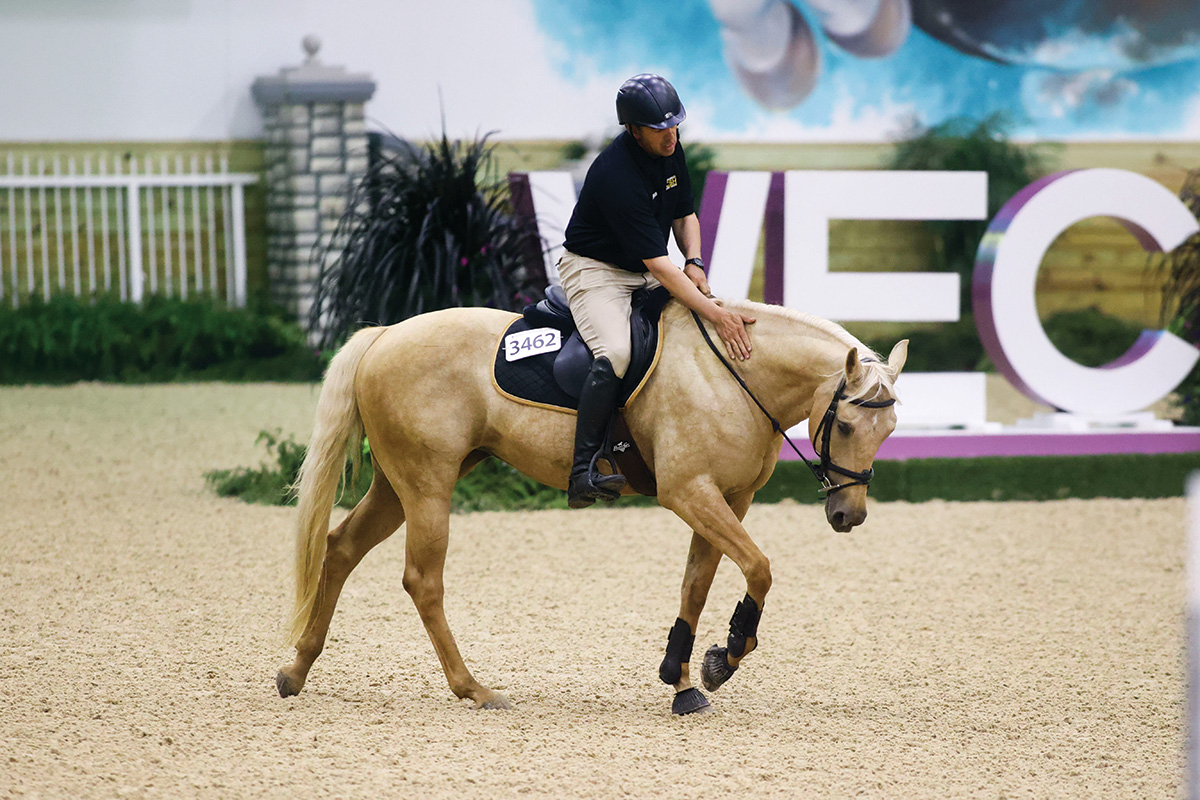 "Comparison is the thief of joy," she says. "Every journey is unique. At the end of the day, it is an honor and privilege to ride and care for the beautiful animals that give so much of themselves to us."
This article about underdog horses appeared in the August 2022 issue of Horse Illustrated magazine. Click here to subscribe!