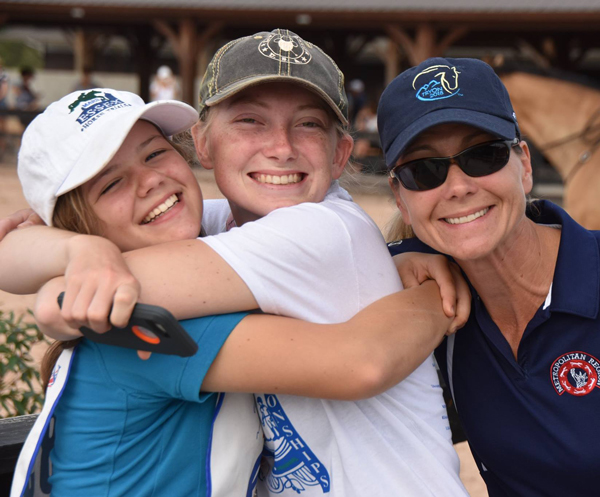 Equestrians of all ages and disciplines are invited to attend the 2020 United States Pony Clubs Equine Symposium and Convention, Presented by the Ben B. Cheney Foundation, held in Seattle, WA, January 29- February 2, 2020, at the Hilton Seattle Airport and Conference Center. The event offers educational opportunities with 50+ workshops and seminars, as well as trade fair shopping and more. Single-day registrations are available.
Workshop topics include:
Horse and Rider Biomechanics
Buying a Horse Dos and Don'ts
Careers in the Horse Industry
Developing the Young Horse
DIY Trail Obstacles
Gymkhana
Conditioning for Distance Riding
Equine Infectious Disease Control
There will also be sessions on rider fitness, dressage, therapeutic riding, pasture management, farrier care, supplements, equine nutrition, conformation and lameness, as well as leadership training seminars.
Workshops are presented by equine experts, including equine veterinarians; trainers, judges and instructors affiliated with the United States Dressage Federation and United States Eventing Association; and nationally certified USPC members and graduates.
Pony Club A graduate and five-star event rider Maya Black will be the keynote speaker at the Saturday night banquet, in addition to presenting a workshop and signing autographs at the event.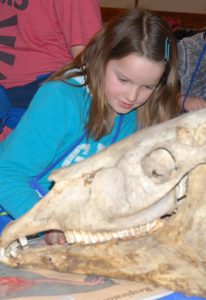 The popular anatomy lab will also be returning, presented by Clover Valley Veterinary Services. Join equine veterinary experts for a hands-on, head-to-hoof introduction to equine anatomy featuring over 100 specimens.
Trade fair shopping and a display of entries from the Research Project Fair, presented by the Grayson-Jockey Club Research Foundation, plus a silent auction and Saturday night banquet with a dessert dash round out a fun and educational experience.
Event sponsors include the Ben B. Cheney Foundation, Grayson-Jockey Club Research Foundation, Clover Valley Veterinary Services, University of Louisville Equine Industry Program, Arabian Horse Youth Association, RevitaVet Therapeutic Systems, Specialty Program Insurors, Tack Room Too, USPC White Mountain Region, North Country Pony Club, Passaconaway Pony Club, Ring Brook Farm and 8T Acres, as well as USPC corporate sponsors Kerrits, The Horse, Shapley's, Star Stable, Triple Crown Nutrition and Wintec.
Visit www.ponyclub.org/events/annualmeeting for registration information, schedules and a complete list of seminar topics.
About The United States Pony Clubs, Inc. (Pony Club)
There are approximately 9,000 Pony Club members in over 600 clubs and riding centers throughout the U.S. USPC is proud to provide education to equestrians of all ages (including adults); incorporate more than nine riding disciplines (including western) into instruction and competition opportunities; and to be instrumental in curriculum development for schools and universities across the United States. Many of the nation's top equestrians, including several of our Olympic team members, business professionals, government leaders and career military officers, have roots in Pony Club.