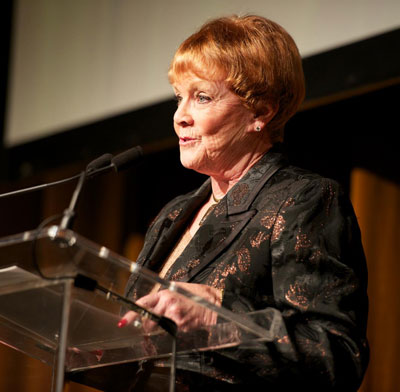 The 2019 U.S. Equestrian Lifetime Achievement Award has been awarded to Ellen Di Bella. She will be honored at the 2020 U.S. Equestrian Annual Meeting at the Hilton West Palm Beach in West Palm Beach, Fla. during the Pegasus Awards presented by Adequan on Friday, January 10, 2020, along with other prestigious U.S. Equestrian award winners.
Di Bella of Parker, Colo., is the founding president of the Western Dressage Association of America (WDAA) and is now its director emeritus. WDAA has been key to the rise of
western dressage
in the U.S. She has devoted her life to inspiring others, creating opportunities for equestrians and their horses, and working for every horse to be valued and cherished. She also served on the U.S. Equestrian board for a decade and is currently on five U.S. Equestrian committees.
In addition to her work for the WDAA, Di Bella has been a stalwart supporter of Morgan horses, serving on the boards of both the American Morgan Horse Association and the American Morgan Horse Institute. She's a lifelong competitor, too, and has showed her Morgan horses in western pleasure for 38 years before discovering western dressage.
She has worked on show committees at all levels, including every year for the WDAA World Championship Show and seven years for the Morgan Grand National and World Championship Show, and she served on the board of the Colorado Horse Park. Apart from her work for horses and equestrians, she helped found the Rocky Mountain Cancer Center Foundation, which provides financial assistance to cancer patients and their families in meeting living expenses while fighting cancer.
To learn more about the U.S. Equestrian Lifetime Achievement Award, U.S. Equestrian's 2020 Annual Meeting and registration, how to purchase tickets to the 2019 Pegasus Awards presented by Adequan, as well access to a full schedule, visit www.usef.org/annual-meeting.