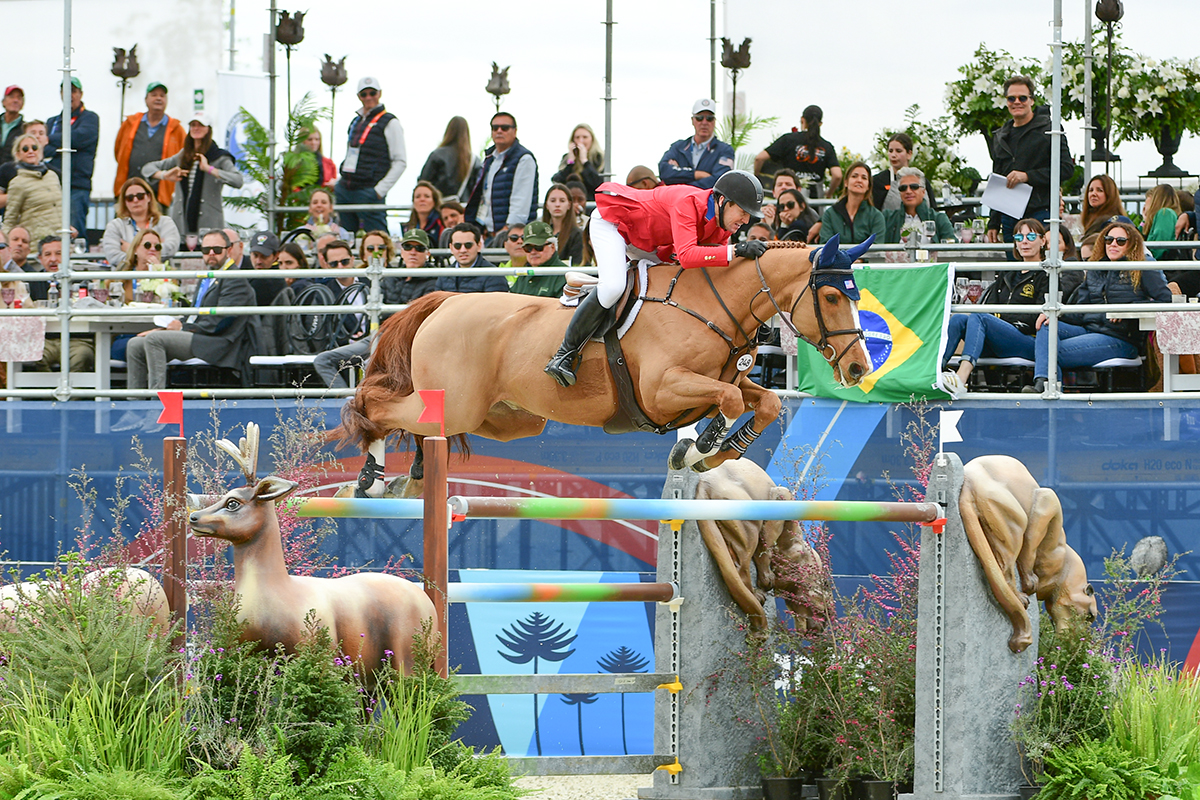 It might be enough to say "Job done, next stop Paris 2024!" but expounding on that theme, the U.S. Show Jumping Team put on a spectacular show today at the 2023 Santiago Pan American Games equestrian sports venue near Quillota, Chile. Competitors jumped two rounds yesterday over designer Marina Azevedo's (BRA) challenging, but fair, and beautifully decorated courses.
Seven of eight rounds that the U.S. Team members jumped today were "foot-perfect" with Karl Cook's first round on Caracole de La Roque the only outlier (12 faults). McLain Ward riding Contagious, Kent Farrington riding Landon and Laura Kraut on Dorado 212 rubber stamped clean round after clean round to produce a winning team score of 12.37.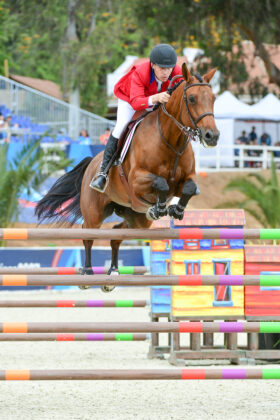 U.S. Jumping Chef d'Equipe Robert Ridland shared his thoughts after the team medal ceremony, "I think there's a huge sense of relief with the team's finish today. We really brought this down to the wire in terms of qualification, and the team produced today, especially with three clears in the first round and four in the second. I don't think people have talked about how competitive the Pan American Games has become. It's very stiff competition for all of the teams. For us, this gold is just the icing on top, because our priority was to secure our qualification [for the 2024 Paris Olympics.] So, now the team can enjoy this moment, but we have to immediately start shifting our focus and planning for Paris."
Canada's riders were pretty consistent as well with Tiffany Foster on Figor jumping clear in both rounds and Beth Underhill on Nikka Vd Bisschop and Amy Millar on Truman each producing one clear round and one 4-fault round. Mario Deslauriers and Emerson turned in two 4-fault rounds. Their final score was 17.62 to capture silver.
Brazil grabbed the bronze with 20.32 and Mexico finished fourth on 22.58. The three open spots to qualify for the Paris 2024 Olympic Games available here went to the USA, Canada and Mexico, since Brazil was already qualified. Argentina finished fifth, Colombia sixth, Chile seventh, and Uruguay eighth.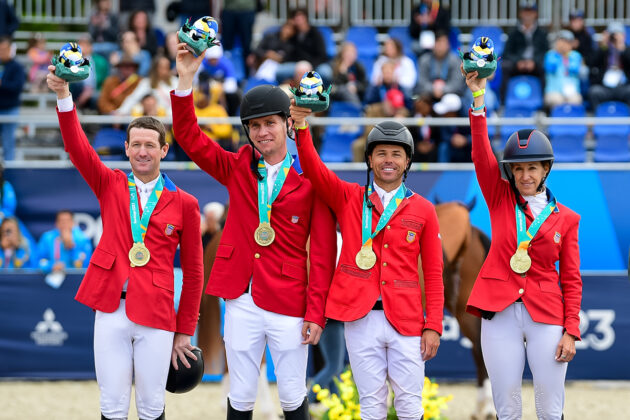 Kraut talked about the pressure of the day, "This day was extremely nerve-wracking, but we had a very good first-round performance. But, you still know that it can all go away with the second round and two mediocre rounds could have lost it for us. I was so relieved when the three before me went clear. I almost enjoyed riding the last round."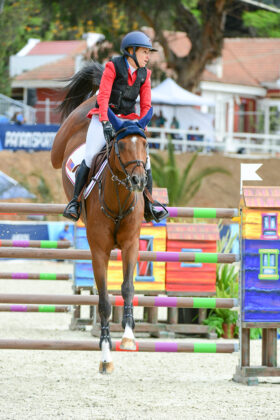 Farrington said he was thrilled with the performance of his horse Landon who is relatively green at this level. "We really needed clear rounds today or we weren't going to qualify. It was as simple as that. He showed his greenness a bit yesterday, but he really rallied back today over a much more difficult course. [It was] great progress for my horse, and [I am] happy we got Team USA into the Olympics."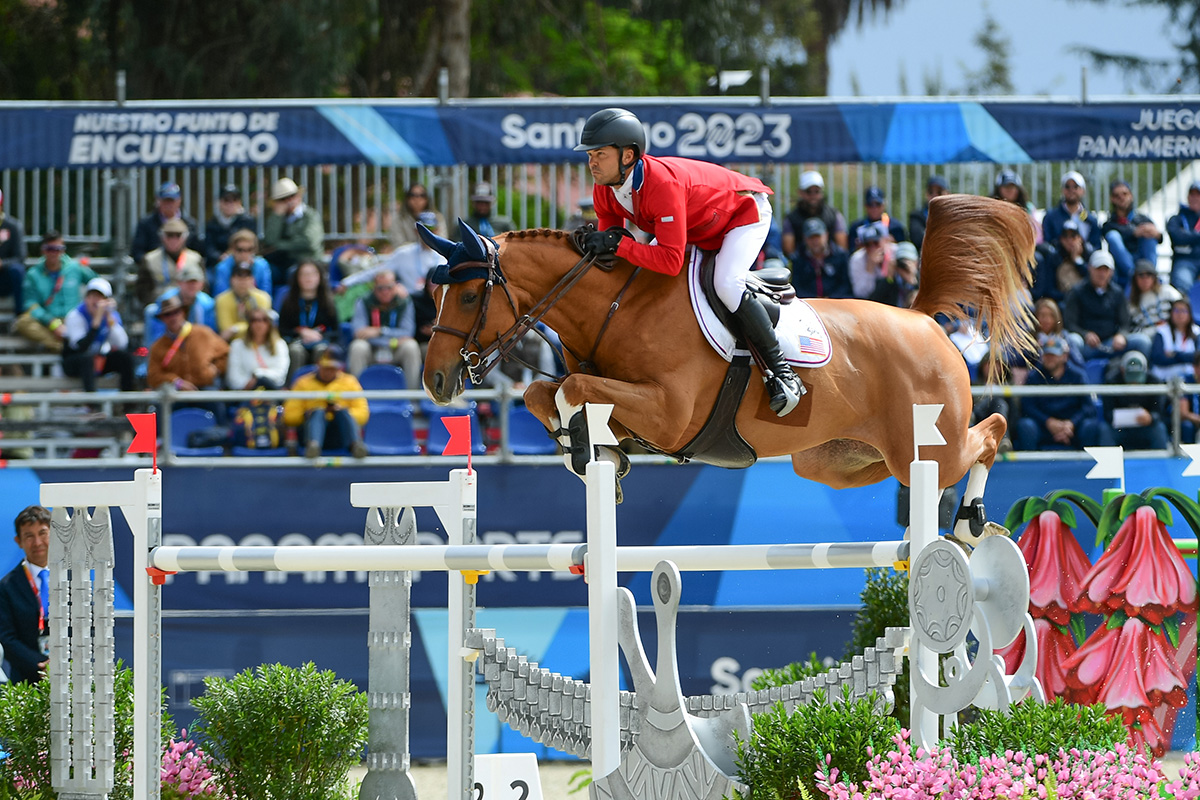 The theme for jump decoration was "scenes from southern Chile" and included Emperor penguins, other animals of Chile, Chilean wine, famous churches and cathedrals, stilt houses of Chiloé, a famous Chilean railway viaduct, Chilean volcanoes, the Mapuche people, artisan handicrafts of Chile, Patagonia and more.
After a day off from competition and a second horse inspection today, the final day of the 2023 Pan American show jumping will be tomorrow, November 3, to determine individual medals. The horse and rider pairs will again jump two rounds, the first from 11 a.m.-1 p.m. and the second from 2-3:30 p.m. Chile time (Chile is one hour ahead of the Eastern U.S.).
Three of the four U.S. riders currently sit in the top ten qualifiers for the individual medal competition. Ward and Contagious top the overall leaderboard on 3.34 penalties, Kraut and Dorado 212 in second on 3.39 penalties, and Farrington and Landon in eighth on 5.64 penalties.
Fans can watch on either ClipMyHorse.TV (with paid subscription, although a free trial membership may be available) or possibly on the Pan Am Sports Channel for free at this link (may have to download a free app).
For more information on the U.S. Equestrian Team competing in Chile, click here.
Find schedules, start lists and results on the official games website here and click on "equestrian jumping."
This coverage of show jumping at the 2023 Pan American Games is a web exclusive for Horse Illustrated magazine. Click here to subscribe!