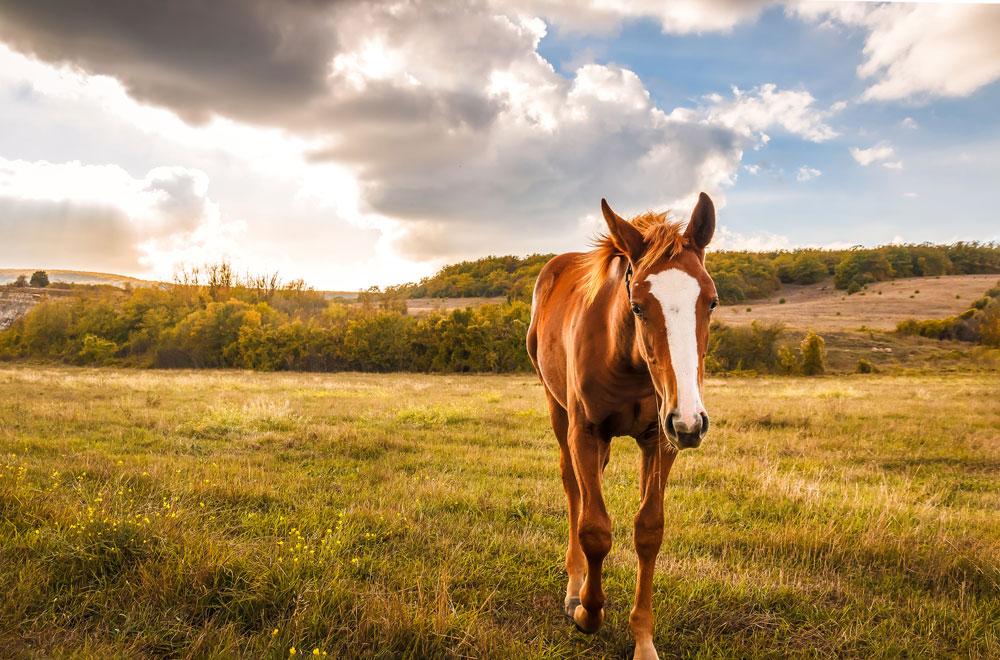 Read this vet adventures emergency call and the importance of timing.
I was at home on a Sunday morning with my two young daughters when my phone rang.
"Dr. Diehl, this is Merrie over at Friendly Farms. I've got a mare foaling and she's in trouble. The baby seems stuck and I don't know what to do!"
I said a few quick words into the phone and assured her that I was on my way immediately. A foaling emergency call is no joke, and it's a situation where every second counts. Within minutes I was backing my big truck out of my driveway, having handed off the protesting girls to my husband, and started the 25-mile drive to the emergency.
I could just see the farm's driveway up ahead when my phone rang again.
"Uh, hello Dr. Diehl. It's Merrie again. I'm sorry but I wanted to let you know that Dr. Pseudonym just arrived and is tending to the mare, so we don't need you after all! Thanks so much and have a great day!"
Sure enough, there was Pseudonym's truck at the barn. Angrily I made a U-turn and headed back home, feeling frazzled.
Urgency and Emergency
Clients in high-stress situations aren't thinking clearly. They are panicking, and often will make an emergency call to two or three of us and then forget who is coming. But it was hard not to take it personally.
Several weeks later I was called to another emergency, this time a laceration on a horse's chest. I was working on some dentals, but cut the call short. Carla, my assistant, packed up my gear and we headed to the injured horse. I was halfway there when the owner called and said that she had someone else on the way so I didn't need to come after all. I returned to the farm we'd just left and fortunately the owner, a kind woman named Bronya, was sympathetic. I apologized to her and we got back to work.
But I was upset. What was wrong with people? I had wasted my good client's time, I had to pay Carla for her time on the wasted trip and I sure as heck wasn't making any money driving in circles. Feeling unappreciated, I grumbled and muttered under my breath as we hauled out my dental equipment and returned to the list of horses waiting to have their teeth floated.
Bronya left us to tend to some office work, and as we worked, Carla and I complained back and forth to each other about the general rudeness of the world and how abused we were.
In the Right Place
We were working on the last horse when I heard yelling from outside. I sent Carla to check on things and she hurried back into the barn looking alarmed. A filly was caught in a wire fence and the farm hands were frantically trying to cut her free. We ran outside to see what we could do to help.
The beautiful young mare was free when we got to her, but sweating profusely and breathing hard. Bronya was wringing her hands.
"Look at her leg, Doc," she whispered, her face and hands spattered with blood. It was a terrible sight. Blood pooled on the ground from the savagely torn tissues and as I looked closer, I could see that the limb had been shredded from the hock to the fetlock, leaving a horrible long swath of exposed bone. The filly was knuckled over on the limb, as the tendon on the front of the leg had been severed.
Tears filled Bronya's eyes as I explained the guarded prognosis on the horrible injury. The leg would be permanently disfigured and there was a good chance that some of the exposed bone could die, requiring surgery. Even if things went well, we were looking at months of bandaging, wound care and long term confinement to a stall or a small pen.
But we had to try.
I sedated the filly and gave her a stiff dose of pain medicine and antibiotics and went to work on the leg. I numbed the shredded tissues with lidocaine and Carla and I cleaned the wound thoroughly, flushing a large amount of dirt and hair from the mess and cleaning the surface of the bone carefully. Suturing took a long time, and when I was finished I put a thick bandage on the leg.
We trimmed some wooden boards to the right length, wrapped them in soft padding and splinted the lower leg so it wouldn't knuckle over. Referral to an equine hospital was probably going to be the best option for the filly's follow up care, and Bronya was thinking it over.
I was straightening up slowly, my hand on my lower back when Bronya enveloped me, then Carla, in a huge hug.
"Dr. Diehl, I don't know how to thank you! I'm so fortunate that you're always in the right place at just the right time!"
COURTNEY S. DIEHL, DVM, has been an equine veterinarian since 2000. She is the author of Horse Vet: Chronicles of a Mobile Veterinarian and Stories of Eric the Fox, first place winner of the CIA EVVY award. She is currently working on her third book.
---
This article originally about vet adventures emergency call appeared in the April 2018 issue of Horse Illustrated magazine. Click here to subscribe!
Further Reading: