Most of us on the northern hemisphere should be gearing up for shows right now or putting our young stock into spring training. With the novel coronavirus (COVID-19) shutting down shows and limiting social contact across the globe, all equestrians are looking to find things to do with their horses, and professionals are stepping up by offering virtual horse training lessons, clinics and tutorials to give you and your horse something to work on while practicing social distancing.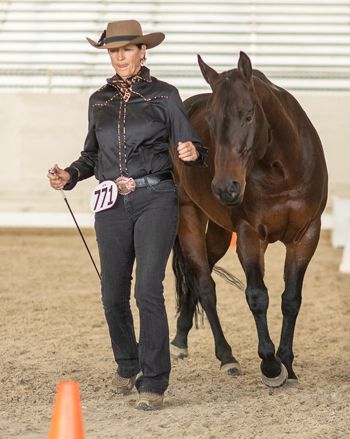 MM Connections: Online Liberty/Ground Clinic
MM Connections is offering a unique 30-day clinic beginning April 1. Marcia Moore and Davalee Minden, business partners and owners of MM Connections, focus on the journey of horsemanship that liberty provides. Over the course of the month, participants are part of a private Facebook group with step-by-step instruction, videos, webinars, evaluations and live question-and-answer sessions. Sign up via the
MM Connections Facebook page
.
Click with Horses
Georgia Bruce has an online Equine Clicker Academy that includes exclusive videos, access to her entire training book, a private Facebook group and live group and private chats. She can help you and your horse with a vast array of training: from starting a young horse to perfecting your dressage moves. And she does it all with positive reinforcement clicker training. Sign up at the Click With Horses Facebook page or visit her website.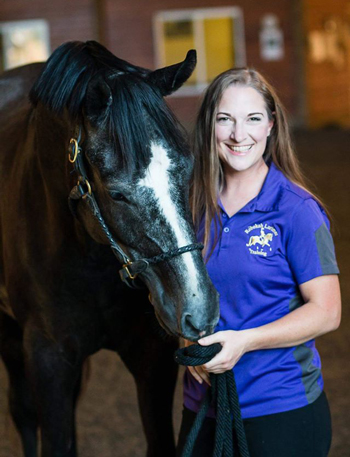 Rebekah Larimer Training
Rebekah Larimer is an internationally trained and certified trainer, who specializes in helping riders better communicate with their horses to help them achieve their goals, whether for competition or out on the trail. She uses a solid dressage foundation with all her students but works with all breeds and disciplines. She is offering virtual lessons during shelter-in-place orders. Contact her via Rebekah Larimer Facebook page.
Get Grounded Equine
Kimberly Dunn specializes in horsemanship and all types of trail, from recreational to extreme and competitive. She believes in developing a living and working relationship with you and your horse, starting from the ground up. Learn more on the Get Grounded Equine Facebook page.
Bolender Horse Park
Mark and Lee Bolender, founders of the International Mountain Trail Challenge Association (IMTCA), are helping mountain trail riders keep their skills up by releasing free videos with tips, tutorials and tricks on navigating popular mountain trail obstacles. You can find the videos on the Bolender Horse Park or IMTCA websites, or on their Facebook pages for Bolender Horse Park and IMTCA.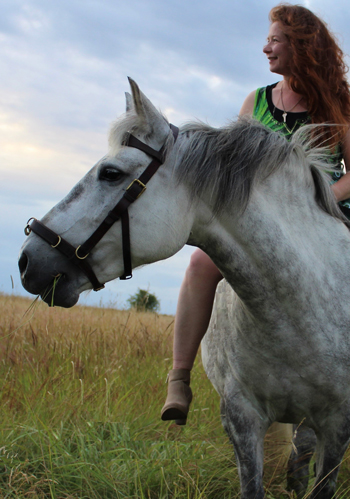 Hippologic
Sandra Poppema has a bachelor's degree in Animal Management and has been a trainer for more than two decades. She is a certified "Basic Instructor Dressage & Jumping" from the Royal Dutch Horse Sports Federation. She offers free videos and information on her site for those curious about clicker training. She also has one-on-one coaching, online courses, and workshops. She can help with a variety of disciplines and problems, from tricks and behavioral issues to starting a young horse. Find out more on the Hippologic website.
Tim Anderson Horse Training
Tim Anderson is a National Reining Horse Association and National Reined Cow Horse Association Professional Trainer, who has won and coached multiple world and reserve champions. He is offering virtual lessons at a special rate during COVID-19. Participants will record themselves riding, and Anderson will add voice-over commentary onto the video to help you improve. Sign up via the Tim Anderson Horse Training Facebook page.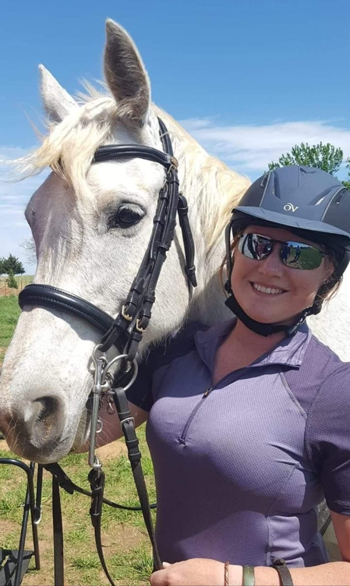 Faith on Four Legs Horsemanship LLC
Amy Ritoch specializes in "problem horses" and has more than 16 years of experience in starting young horses, problem solving, foundation and finishing work. She is offering live video chat lessons and teaches a range of disciplines, both English and western. Ritoch focuses on biomechanics. Learn more on the Faith on Four Legs Horsemanship website.
Robin Frid Show Horses
Robin Frid has shown horses for more than 25 years. Since 2006, he and his wife, Jenny, have been helping their clients become world-class competitive riders. Frid is a multi-national champion and a judge for national and international Quarter Horse competitions. For virtual lessons, participants will email a video of themselves working with their horse and will get a personalized training video back from Frid specific to each participant's goals and needs. Choose from single lesson, 5-lesson or 10-lesson packages. Learn more at the Robin Frid Show Horses website.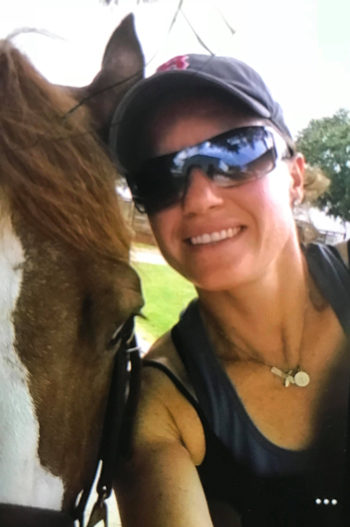 Legacy Horsemanship LLC
Jessica Alder Atterton has more than 25 years of experience working with horses. The last decade she has focused on training national and world-level horses and riders. She specializes in developing a relationship with your horse, including finding a common language so that your relationship can thrive. She will be offering virtual lessons on trail, showmanship and horsemanship. Learn more at the Legacy Horsemanship Facebook page.
If you know of other virtual horse training opportunities and educational options, feel free to share in the comments.