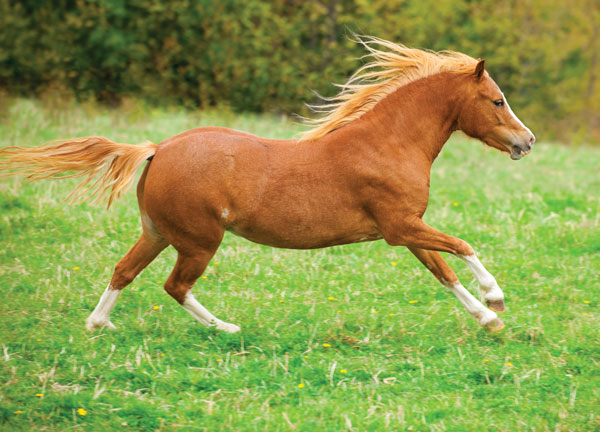 The Welsh breed is divided into four sections based on size and type: Section A, the Welsh Mountain Pony; Section B, the Welsh Pony; Section C, the Welsh Pony of Cob Type; and Section D, the Welsh Cob. If you've ever heard that Welsh Ponies can do it all, here's the proof: meet Loafers Lodge Superman.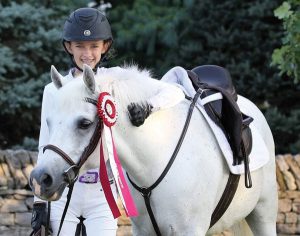 This 13.2-hand Section B Welsh has packed a lot into his 13 years. He's earned a Legion of Merit, a lifetime achievement award given by the Welsh Pony and Cob Society of America (WPCSA) based on points earned at WPCSA-sanctioned shows, excelling in everything from walk-trot to hunter classes, and he's qualified for the United States Pony Club Championships and the American Eventing Championships. Oh, yes, and in Superman's spare time, he's also a TV and film star.
It's not every pony that can claim to have worked with Ryan Gosling and Russell Crowe, but Superman can due to his appearance in the 2017 film "The Nice Guys." In the movie, Superman had to do a complicated series of actions, says owner Carol Tresan, who added that he lived up to his name. Ponies like Superman make it easy to see why Welshes are beloved all over the world.
A World of Welsh
Considered as a group, Welshes range in size from under 11 hands to over 16 hands. Size requirements for the sections differ by region of the world. All four sections possess characteristics that are inherently Welsh: kind, trainable, athletic, hardy and beautiful, with good movement.
The Welsh Mountain Pony
Section A—Up to 12.2 hands in the U.S.
Once upon a time, Welsh Mountain Ponies roamed the hills of Wales. The Welsh Pony and Cob Society (UK) was formed in 1901, and the Welsh Pony and Cob Society of America was established in 1906.
Although some still inhabit the hills of Wales, today's Welsh Mountain Ponies are more likely to be found navigating driving courses or sailing over hunter courses with a young child in the saddle. It has a complex personality that's equal parts clever and kind, and while it has long been hailed as an ideal child's pony, it is also extremely popular as a driving pony for adults.
The Welsh Pony
Section B—Up to 14.2 hands in the U.S.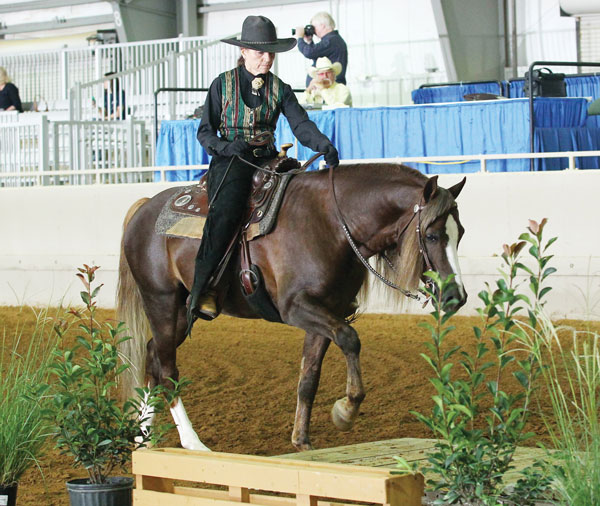 Breeders in Wales recognized the need for a larger pony with the same qualities. During the first half of the 20th century, they developed the Welsh Pony, Section B of the stud book.
Early breeders carefully made selective crosses of registered Welsh Mountain Ponies with Arabians, Thoroughbreds and Welsh Cobs to introduce additional height while retaining the character and type for which the Welsh are revered. (All four sections of the stud book have been closed to outside blood for generations.)
With its additional height, it is often viewed as the perfect "next pony" for a child who has outgrown a Welsh Mountain Pony.
Today's Section B ponies are well-known as outstanding performance ponies, and their versatility allows them to be competitive in a wide range of disciplines, making them the most popular section in the United States at this time.
The Welsh Pony of Cob Type
Section C—Up to 13.2 hands in the U.S.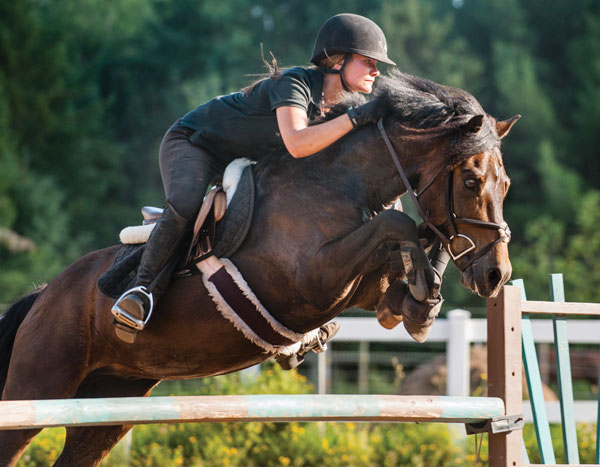 The Welsh Pony of Cob Type, or Section C, is smaller than the Welsh Cob yet retains the same characteristics of substance and strength. But the Section C also exhibits a great deal of pony quality, especially in the face, which reflects the influence of the Section As.
Section Cs, while still somewhat rare in the United States (less than 20 Section C foals are registered in the United States each year), are well-suited to driving, jumping and a host of other disciplines. And even though Section Cs are similar in height to many Section Bs, they are quite different in type; Section Cs actually share more characteristics with Section As in terms of type.
The Welsh Cob
Section D—Over 13.2 hands in the U.S.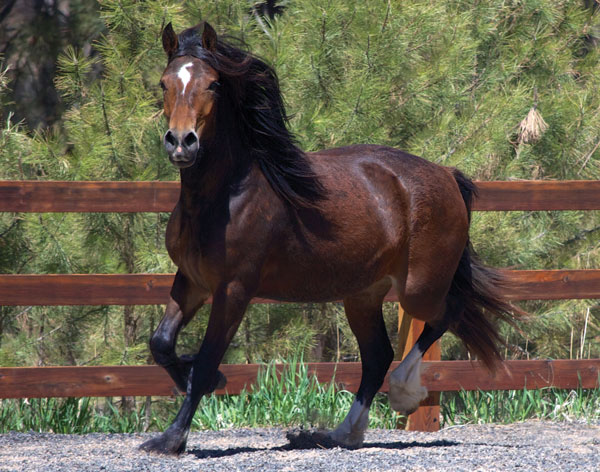 Section D Welsh Cobs are massive, powerful animals with the skill and stamina to excel in many pursuits, coupled with impressive beauty and athleticism.
One glimpse of the Welsh Cob in action easily demonstrates why it is such a popular choice for dressage, and its movement, strength and temperament make it an ideal choice for driving as well. But it's the unique temperament of the Welsh Cob—curious, kind and trainable—that attracts some of its most devoted enthusiasts.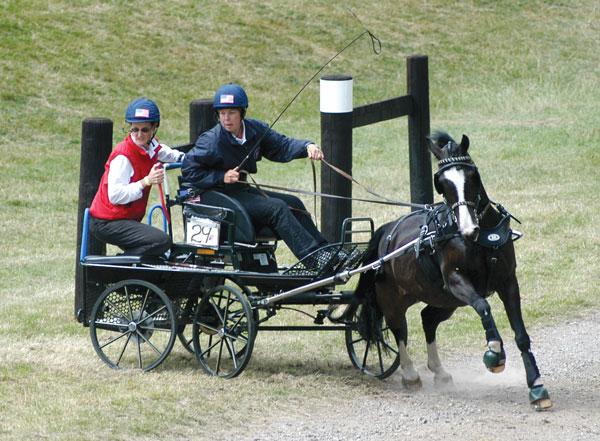 Not every Welsh stars in movies or spends life as a child's best friend. But these ponies do bring endless joy and delight to those equestrians they impact.
For more information, visit the Welsh Pony & Cob Society of America, Inc. at www.wpcsa.org.
This article on the Welsh Pony, Welsh Mountain Pony, Welsh Pony of Cob Type, and Welsh Cob appeared in the February 2020 issue of Horse Illustrated magazine. Click here to subscribe!