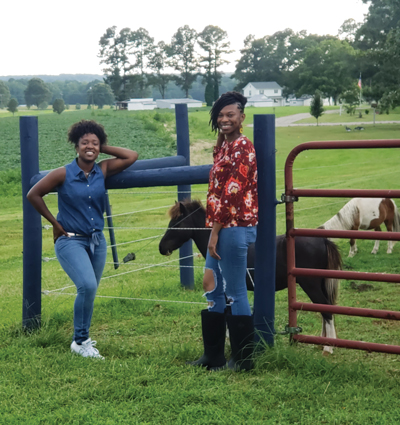 Editor's note: Since this article's original publish date, Caitlin Gooch no longer co-hosts the Young Black Equestrians podcast.
In the opening seconds, you instantly feel the vibe. The percussive beats that mark the baseline, punctuated by different voices saying "I am…," tell you that this is not going to be your average equestrian podcast.
For starters, there is a definite hip element, even though trendiness or edginess are not markers of the horse world, which tends to revere 19th century fox hunting and cowboy iconography. It's clear that this is for an audience that appreciates a few modern touches. Secondly, and far more importantly, there is the announcement that it's a podcast for and about Black equestrians.
Highlighting Black Equestrians
The equestrian world is blessed with an enormous array of breeds and disciplines, but its sense of diversity generally ends there. It is a startlingly white place without much representation from racial minorities. This can make the horse world feel insular, and regardless of intention, it can even feel unwelcoming to people of color.
This is an uncomfortable truth that many people in various equine niches are unsure of how to rectify. However, Caitlin Gooch and Abriana Johnson, the vibrant hosts of the Young Black Equestrians podcast, aspire to do just that. With each episode, they endeavor to spotlight significant Black people who live and work in assorted areas of the equine world. Whether it's a veterinarian, a Grand Prix competitor or a barrel racer, Gooch and Johnson want to have a long conversation—quite often filled with both thoughtfulness and humor—as they learn about how their podcast guests found their place in the equestrian world.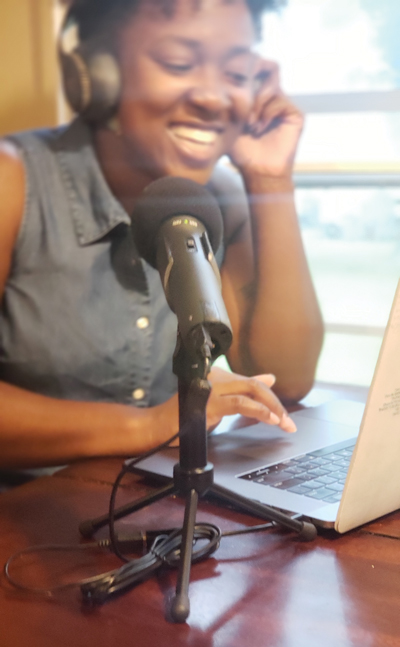 Getting Started
Johnson says that when she and Gooch began the Young Black Equestrians podcast, their goal was simply to highlight these voices and show that there were a variety of disciplines inclusive of Black people.
"I don't know what we expected when we started," she says. "We just sort of jumped in."
They began locating interview subjects through social media, Google alerts, and searches in various disciplines' Halls of Fame. Once their podcast gained traction, people started contacting them about getting spots on their show. This led them to interview an impressively varied list of horse people: endurance rider Michelle Rosemond, polo player Brandon Rease, cutting horse champion Raven Benjamin, Olympic hopeful Ranee James, and Compton Cowboy Randy Savvy, just to name a few.
"It's really fun to learn about others' stories, and we're trying to show many aspects of this industry," says Johnson. "To us, the word 'equestrian' isn't just about English riding. It's anyone who is involved with horses."
Meet Your Hosts of the Young Black Equestrians Podcast
Both women are young themselves at 27. Each began riding horses as children. Gooch grew up on a farm in Wendell, N.C., and developed a love of trail riding with her father. They became involved with Black saddle clubs that held trail riding events throughout the South.
"I never knew a Black woman who showed," says Gooch. "I only knew trail riders. I'm interested in learning much more."
Balancing Gooch's calm demeanor, the outgoing Johnson emits a serious ants-in-the-pants sensibility. A vet tech in Zebulon, N.C., she gets straight to the point.
While Johnson began riding at age 7, she didn't discover trail riding until high school. This is when her paradigm shifted as she attended trail rides with "literally hundreds of Black cowboys."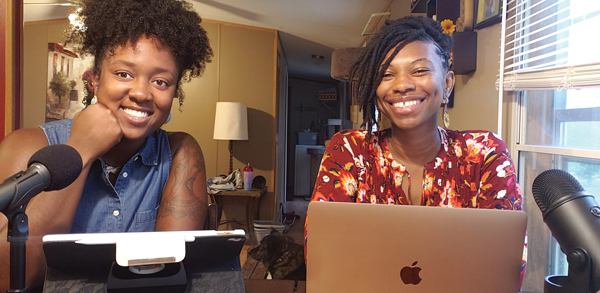 Johnson's riding life has been dominated by her love of Tennessee Walking Horses. Coco, her first horse, is still around and kicking at age 26. But trail rides can be arduous, so for those, she enlists her other Walking Horse named Maestro, a gelding she trained "from the ground up."
Gooch, on the other hand, prefers Arabians. She still has a gray mare named Goat whom she rode as a child.
"I could never, ever leave her," she says.
She loves trail riding, but as a busy mother with an infant and two young children, she is short on time. Her older children love riding and are busy with 4-H, so while she's pulled in different directions, horses are still involved.
Giving Back
As a mother, Gooch has been dedicated to increasing access to the equestrian world for children. She developed the non-profit organization Saddle Up and Read, which aims to achieve two things: increase literacy rates among Black and minority children and expose these children to the joy of horses.
"I'd been wondering, 'What can I do to give back?'" she says. "And then I stayed up late one night after a news segment about the gap in literacy rates. I went on the internet to learn more about how these children fall behind. That's when I decided to use horses to motivate these children, and I called a local librarian."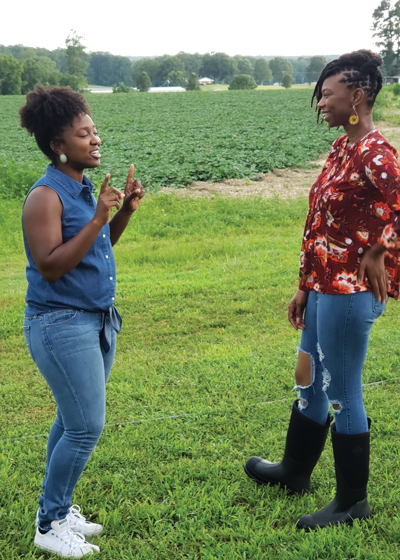 With her program, children check out books and have a competition to see who can read the most. Five winners are then given the opportunity to visit her farm to learn about horses.
"Many kids have never seen a horse," Gooch says. "Many parents have never seen a horse! I'm passionate about opening that door." Johnson, like Gooch, has also created projects to help children discover horses with her book series, Cowgirl Camryn, which she wrote and illustrated, and then self-published. The two books follow the adventures of a young Black cowgirl as she works with her herd of Miniature Horses. Johnson says more books are still to come.
Representation
Representation in the horse industry is paramount to both of them. The heart of Black Lives Matter lies in asserting that Black lives matter as much as anyone else's life. Nobody is preaching superiority; certainly nobody is saying that only Black lives matter. What Gooch and Johnson want is the ability to carve out a space for themselves and other people of color in the equine world.
"We need to address visual aspects in the media," she says. "Let's look at catalogues: the models are almost always all white. Look at interviews with other professions in the industry, and you don't see Black people. We need to normalize the idea of Black people with horses."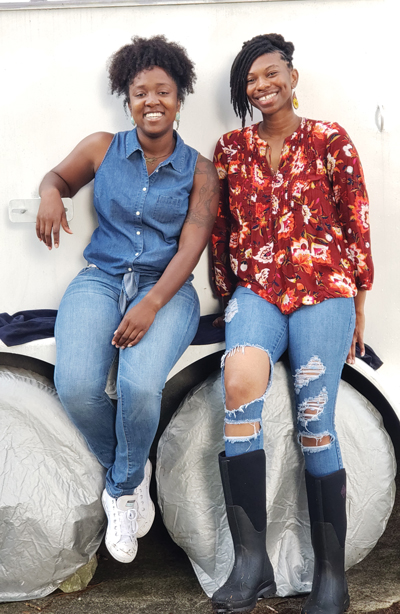 "From the comments we get, people will ask 'Why do you have to make it known that you're Black?'" Johnson said on a recent podcast. "'Why does it have to be Young BLACK Equestrians?' And I'm like, 'OK, Mr. All Lives Matter, you have no issue using that descriptor, Black, when you have a problem. So if I want to embrace that descriptor, I'm gonna be like, I am Black, and you're going to see how much I can ride!'"
Gooch agreed. "And if we aren't going to advocate for ourselves, then who is going to do it?"
The Future
Their goals for Young Black Equestrians include eventually creating a franchise. They dream of meet-ups and retreats where minority equestrians can network and learn from one another. They also want to continue working with children, hopefully taking kids to Grand Prix events to meet Olympic hopefuls.
"Without diversity, the horse industry will grow smaller," says Gooch. "Who will carry on then? There has to be a push for more inclusion."
This article about Abriana Johnson and Caitlin Gooch, hosts of the Young Black Equestrians podcast appeared in the October 2020 issue of Horse Illustrated magazine. Click here to subscribe!