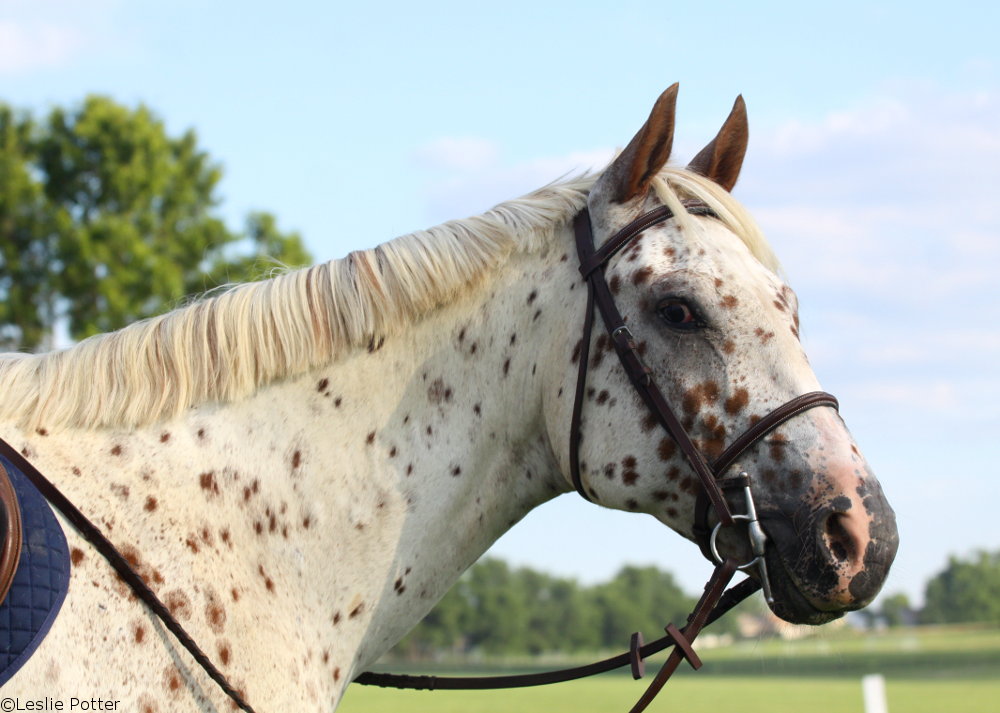 Don't buy an unbroken, young horse. You will have a lot more fun on an older, "been there, done that" type of horse. Green or unbroken horses are a lot of work and require experienced riders.
Do buy a well trained "teenager." Horses that have been ridden regularly for years will make better first horses than greenies.
Don't buy the very first horse you see without trying any other horses. Take a look at two or three other horses and if your first horse is still the best, go back and make an offer.
Do take your time when making a decision about a horse. If the seller is pressuring you to make a quick decision about buying a horse, say goodbye.
Don't buy a horse without seeing it or riding it. A mistake many parents make is to buy a horse or pony as a surprise for a young rider and the horse or pony doesn't work out. You must be able to walk, trot and canter a horse before you even think about buying it.
Do spend the money to have a pre-purchase exam done by a veterinarian. This exam will tell you if the horse has any health issues that might affect his performance. You may be able to live with a few issues, like splints, but you might not be able to manage a health problem like a dust allergy.
Don't hop on a potential purchase until you've seen someone else ride it first. The horse may be too much for you to handle, so it's best to see how it behaves for someone else.
Do take your trainer or an experienced horsey adult with you when you try out a horse. He or she will be able to tell if you and the horse are a good match.
Don't even consider buying a horse until you've taken a year of riding lessons at a good barn. You need some riding and horse care experience under your belt before you take on the responsibility of horse ownership.
Do be suspicious if a horse you're going to try out is sweaty and tired when you arrive at the barn. He may be a very energetic horse and the owner or trainer may have lunged him or ridden him excessively to wear him out before you get on him.
Don't buy a horse at an auction. You won't be able to ride the horse properly at an auction to test him out. Only experienced horse people should buy horses at auctions.
Do be honest about your riding ability when you talk to a seller. If you are a new rider, it's a waste of time to try a hot or green horse.
Don't limit your horse search to one breed. You might dream of owning a flashy Friesian, but a quiet Quarter Horse may be more your speed.
Do find out if the horse has any vices. You might not want to buy a cribber or a weaver.
Don't limit your horse search to one color. You might want a beautiful golden palomino, but a plain bay with no markings might be the horse for you.
Do try a horse more than once if possible before you make a final purchasing decision.
Don't forget to bring your riding helmet when you try a horse!
Do consider adopting a horse from a rescue organization. But, make sure the horse has been ridden and is suitable for the job you want him to do. A reputable charity will let you try a horse out several times before you sign the adoption papers—and it will take the horse back if he doesn't work out.
Don't look at horses that are way out of your budget. Talk to your parents to establish exactly how much money you have to spend on a horse.
Do some research before you buy a horse from a dealer. Ask local riders and horse people if the dealer is honest and has a good reputation. Before you hand over any money, ask the dealer for a written purchase agreement that lets you return the horse for the money paid if the horse isn't what the dealer advertised.
Don't assume a horse is an experienced trail horse just because the seller says he is. Ask to ride a potential horse outside the arena to see how he behaves. Some horses never get out of the arena and might be badly behaved when out in the open.
Do ask if the horse loads into a trailer quietly. If you are very interested in buying a horse, ask to see him loaded into a trailer. A young rider doesn't need to buy a horse with trailering issues.
Don't overlook a suitable part-bred horse. Some of the best horses around are mixed breed horses!
Do ask to groom and help tack up the horse before you try the horse. Handling a horse before you ride him is a great way to find out what kind of personality he has and how he behaves around the barn.
Don't buy a horse with anti-social habits like kicking or bucking. Remember, a bad horse costs just as much as a good horse to feed!
Do bring along a video camera when you try a horse for the first time. Watching the videos later with your parent and your trainer will help you decide if the horse is a good match for you.