Would you like to add some horse ornaments to your Christmas tree this year? Does your gift list include your riding pals? If you answered "yes" to either of these questions, then you'll enjoy this project.
Blank, unfinished wooden horses are inexpensive. They're usually available at craft stores, but they can also be purchased online from woodcrafters. With a little bit of creativity, each one can be transformed to resemble a real-life, beloved horse.
Supplies
3 Blank, unfinished wooden horse

3 Acrylic craft paint in horsey colors

3 Permanent markers (black and silver)

3 All-purpose glue

3 Spool of ribbon (¼-inch wide)

3 Alphabet beads

3 High-gloss sealer

3 Glitter, sequins, faux crystals, et cetera

3 Scissors
Get Crafty!
1. Cover the entire horse with a base coat of white paint. Once it's dry, use the black marker to outline any spots or markings to match the real-life horse. Carefully draw lines to separate the front and back legs and outline the hooves. Add the horse's face, too.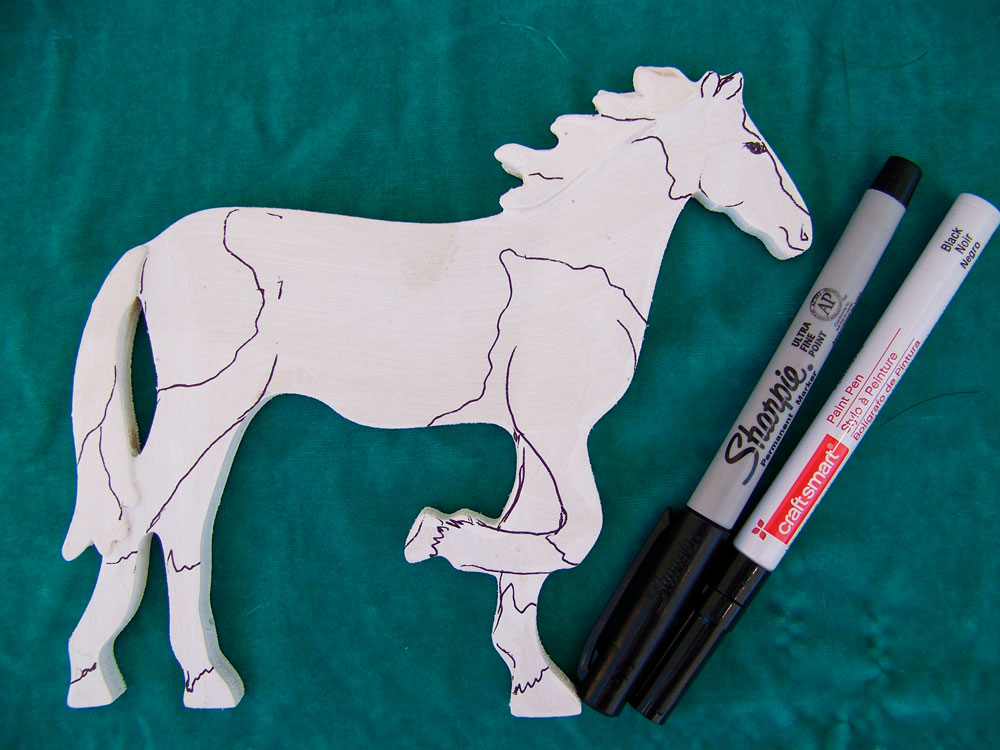 2. Choose the best place for the horse's name and glue the alphabet beads in place. Next, decide which decorations complement this specific horse and set them aside.
3. Paint the wooden horse to match its furry twin. Don't be afraid to mix two colors together to get the right shade of chestnut or bay. If necessary, let this first coat of paint dry and then add another layer.
4. When the body paint is dry, retrace the outlines of the horse's body and face. Dab the tip of your silver marker in the center of the eye so the horse has a bright expression.
5. It's time to decorate! Have fun gluing on your embellishments. Add shine by spraying your finished horse with a light coat of glossy sealer. Some sealers include a hint of shimmer, which will make your horse look extra festive, but avoid glitter spray. It will cover up your hard work.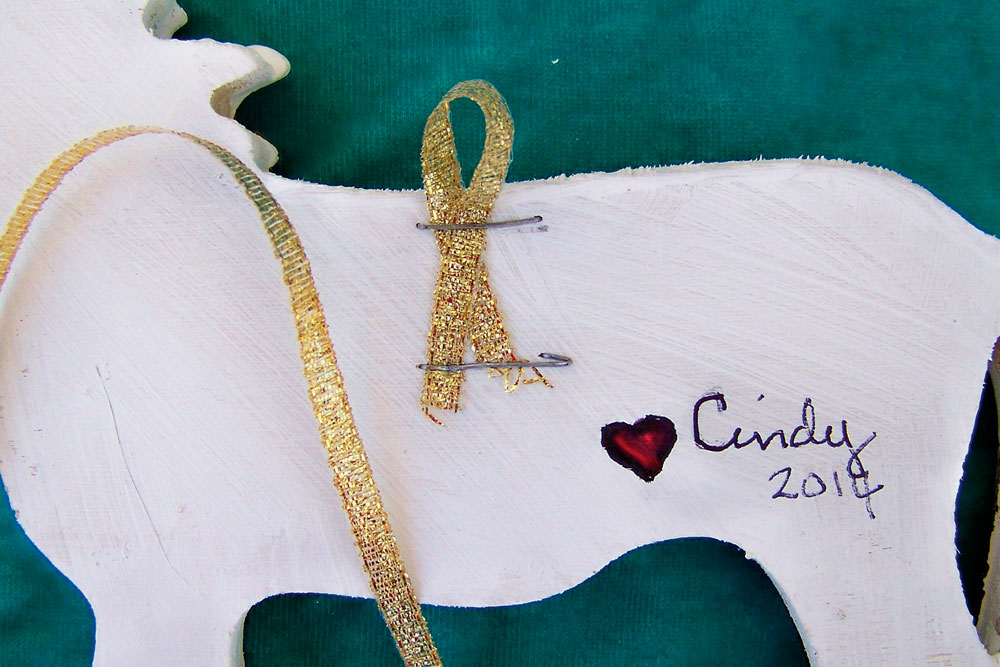 6. Make a hanger by cutting a 3-inch piece of ribbon. Criss-cross the ends to form a small loop to hold a metal hanger. Open your stapler, hold it flat and staple the ribbon to the back of the horse. Cut one more piece of ribbon, about 6 inches long, and tie a bow onto the small loop.
Now the holiday version of a real-life horse is ready to be displayed. It's sure to be a memorable treasure for years to come!
---
This article originally appeared in the November/December 2014 issue of Young Rider magazine. Click here to subscribe!