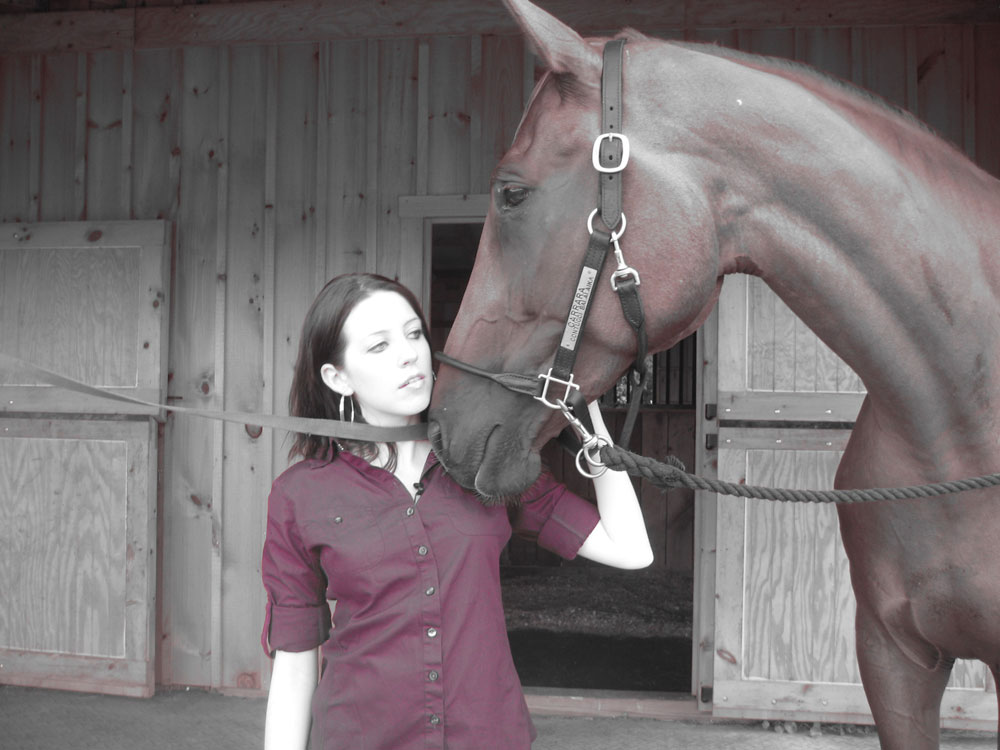 Meet the author of Canterwood Crest, a popular horse book series written by Jess Burkhart as she talks about her job as an equestrian novelist.
"There's a whole other world out there waiting to be discovered in books," says Jess Burkhart, author of one of Young Rider's favorite book series,
Canterwood Crest
.
Jess has always loved horses.
"I don't even remember exactly how or when it started," she says. She had surgery on her spine when she was just 13, and she hasn't been allowed to ride since then. That hasn't kept her from creating a world of horses in her imagination, however.
In addition to Canterwood Crest's 20 books, she's written four books in the Unicorn Magic series and one young adult book, Wild Hearts. At the end of last year, Jess wrote a few stories for the anthology Deck The Stalls, including a new Canterwood Crest story.
The book sales help Old Friends Farm, a retirement home for Thoroughbred racehorses. She's also written more than 100 non-fiction articles for magazines.
"There are so many stories I want to tell, but I can only type so fast!" says Jess. "At the end of the day, I'm always happy with the project I chose, and when the timing is right, each story will get its turn."
Writing Imagination
To have this many books published by such a young age (Jess' first book was published when she was 22), you have to have quite an interest in horses and love of storytelling.
"A lot of the stories have some personal tie to me," she explains. "Wild Hearts, for example, is about a teen girl who goes on a mission to rescue wild Mustangs. I've always loved Mustangs and grew up watching a barn mate train one. With my Canterwood series, I went through a lot of the experiences Sasha did with friends when I was growing up, or I heard about them from my friends. When I'm not drawing from real life, I love blending books, movies and TV together to create new takes on stories."
While Jess is best known by YR readers for her horse books, her non-fiction articles have done well, too.
"It's quite different writing nonfiction, because those articles are all about the facts," says Jess. "They're sometimes easier to write because I don't have to be in a creative brain space to come up with a new character or a fresh setting."
Reading is Writing
All of this writing is a lot of work, but Jess studied English in college to get her ready for the job.
"I took a ton of literature classes—and very few writing courses," she says. "I strongly believe a good writer needs to read a lot to write. I read a variety of books while getting my degree, and I still read as much as I can."
For budding authors and writers, Jess' best advice is to do what she does: "Read! Read everything and anything. Get a library card, and use it!"
What else would you like to know about becoming a writer? Jess wants to answer your questions! Find her on Twitter @JessicaBurkhart, Snapchat @JessBurkhart, and Instagram @JessAshley87.
---
This article originally about Jess Burkhart and her horse book series appeared in the March/April 2017 issue of Young Rider magazine. Click here to subscribe!
Further reading: