When you think of what it means to groom your horse, you probably picture a hoof pick, some brushes and maybe a coat conditioner. When it comes to "grooming" in the horse industry, the job is so much bigger. Read on to learn more about becoming a professional horse groom.

Emma Ford is the professional horse groom for eventing superstar Phillip Dutton, where her job has her managing the whole barn—as many as 45 horses—and all of the working students, too. She keeps up with the horses' health care needs, farrier scheduling, tacking up, grooming, clipping, mucking stalls, exercise schedules and more. Plus, Emma has worked at competitions around the world, including three- and four-star events in England and Germany.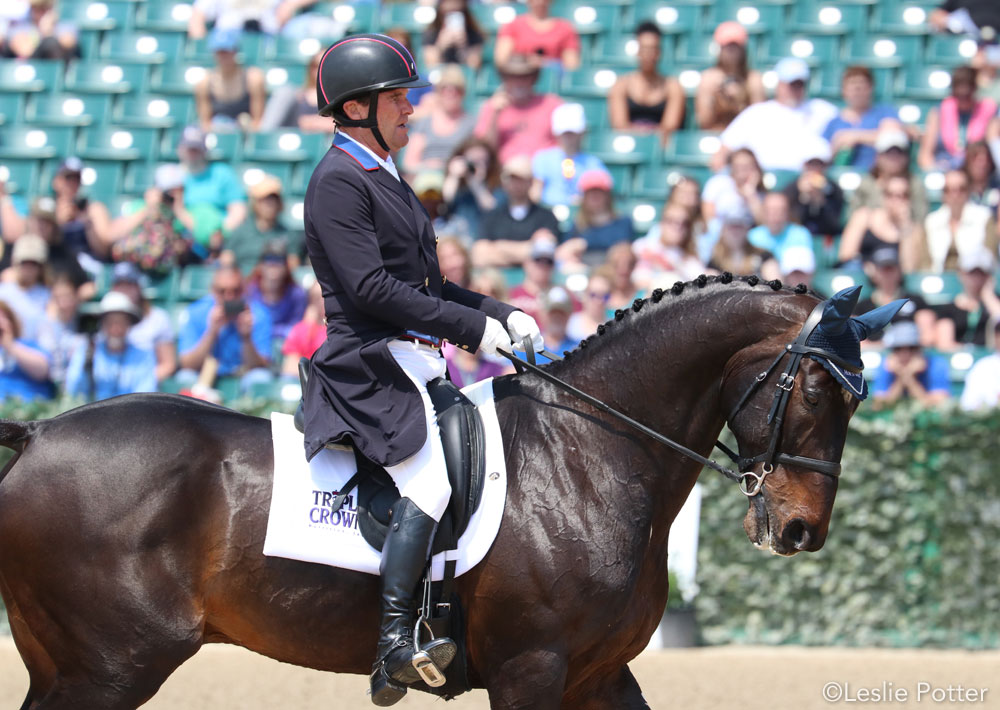 Emma and her friend and fellow groom Cat Hill even got to write a book, World Class Grooming, published recently. Emma and Cat now travel and teach other riders about grooming, too.
"It's really fulfilling knowing we can play a small part in improving a horse's care and management," Emma says. For her, horses are the whole reason to be a groom.
"I like to find out what makes them tick. What can I do that will help them perform at their best and be happy horses at the end of the day? Being part of such a large operation, it's difficult to spend a lot of time individually with each horse, but I do the best I can to figure out what they each need."
As a groom for a busy barn, horses aren't the only thing on Emma's mind. To keep things running smoothly, she has to assign tasks to other riders and grooms and trust that they will do a good job.
"If something goes wrong—a horse gets a bandage bow or is given the wrong grain—I feel it is my fault for not doing it myself," Emma confesses.
Professional Horse Groom: Getting Here
Not everyone is lucky enough to grow up in a horse-loving family, but Emma was. She was born in England and got a college degree in agriculture before visiting the U.S. when she was 21.
"Groom" wasn't a paying job that Emma ever thought she'd have, but she started working for eventer Adrienne Iorio on that U.S. trip, and the rest is history.
"I had a few back problems that didn't allow me to be a consistent rider, but I loved being on the ground and going to all the shows," Emma explains. "I've always enjoyed turning out horses to a high standard, and making sure they feel their best for competition is where my heart lies."
Top riders and busy barns in all riding disciplines need grooms. This job is hard work with long hours, but Emma isn't giving it up any time soon.
"I'm not sure when I will stop traveling to shows," she says. "I expect I will keep going until either Phillip retires from riding or my back gives out!"
She stresses that the horses come first in this work, and sometimes that means you have to miss hanging out with friends because of a sick horse or a show.
But if you get to work for a rider like Phillip Dutton and he goes to the Olympics and wins an individual bronze medal—like he did in Rio de Janeiro in 2016—then every minute you spent in the barn is worthwhile.
---
This article originally appeared in the July/August 2017 issue of Young Rider magazine. Click here to subscribe!