Although some breeds have always been known as specialists, several decades ago, it was easy enough to find one horse to satisfy the multi-faceted needs of a family. On one weekend, this horse could be found carrying Mom down the trail, while the next weekend, two children were successfully competing him in both western and English classes at a show. However, recently, stock horse breed specialization has becoming increasingly common.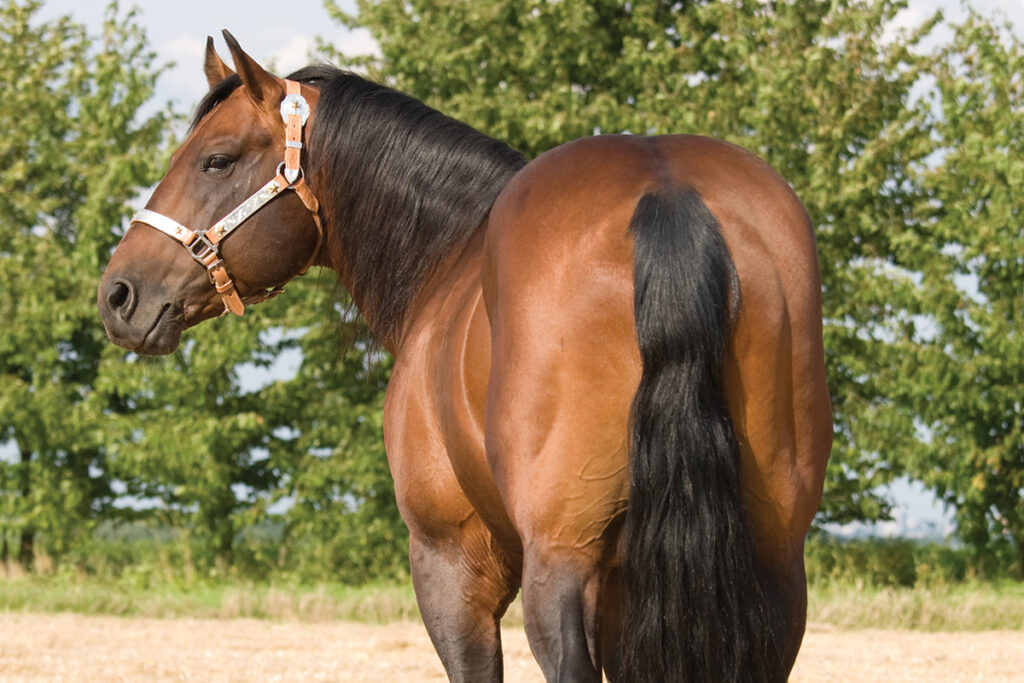 For some breeds, this shift toward specialization began to occur in the 1980s and saw horses bred to compete in specific disciplines rather than in the majority of classes at a show. For those with an interest in competing at the highest levels, it became necessary to have a different horse for each discipline.
What Caused The Shift
"I think you see specialization more with the larger stock horse breeds, such as Quarter Horses, Paints, et cetera, than you do with many other breeds," says David Brewer, a carded Pony of the Americas (POA) judge with an extensive background in stock horse breeds.
Brewer has judged multiple state and national shows for a variety of breeds, has been an Intercollegiate Horse Shows Association show steward, is a clinician, and is also a coach for 4-H Horse Judging and Hippology teams. For the past 15 years, he's bred and shown Congress and World Champion POAs, and now Paint horses, from his Morning Star Farm in Monteagle, Tenn.
"The shift started when more people became interested in breeding halter horses," he says. "At that time, many of these horses, while successful in halter classes, never went on to do anything else. More than anything, this changed the industry standard."
Brewer says that at one time it was unheard of to see a 17-hand Quarter Horse, but now it's very common.
"Very few of these horses cross over into pleasure classes because they can't slow down enough to be competitive," he says.
Even though it's smaller in stature, the POA breed has not been immune to this shift.
"In the 1990s, POAs began to see a similar shift toward specialization as Quarter Horses began to influence the breed," Brewer says. However, the shift has not been as extreme. "A vast majority of POAs still compete in the all-around and do well."
Positives and Negatives
As with most trends, there are positives and negatives to the change. In terms of breed registration numbers, owner numbers, and interest in exhibiting, Brewer says that specialization has not necessarily hurt—and may have even increased those figures.
"It has increased the number of exhibitors at shows because competitors are bringing in multiple horses for different classes," he says. "Shows are growing because they are adding additional class divisions."
Critics of specialization say that such intense breeding practices have had a damaging effect on horse health, particularly when large-framed animals are supported by tiny feet and legs. Brewer, however, has mixed feeling on the matter.
"For a while, I think there was a disregard among some breeders who bred along genetic defects for the sake of winning," he says. "Those defects affected the longevity of those horses. Many of them also needed special care as they aged. Any large-framed horse needs to be bred to have the balance and structure to support that frame."
Fortunately, this trend has been recognized, and breeders are beginning to shift back toward correctly conformed horses that can have careers beyond halter classes.
But other detractors say that supporting multiple horses is another challenge.
"It's a lot more expensive for the owners in terms of the higher purchase price of the horses that you need to be competitive at national-level events," Brewer says. In addition to the more costly standard of care that show horses often require, competing at these larger shows also carries a higher price tag.
A Place for Both Types
Unless you intend to compete at the highest levels of the sport, all is not lost.
"Riders just starting [out] should begin by selecting for temperament, usability and their budget, rather than a specific discipline," Brewer says. "Walk/trot classes have been very good for the industry because these are usually [entered on] very budget-friendly horses. You should focus on selecting a horse with a been-there, done-that attitude suitable for both adult and youth riders. You can always move up later."
Specialization within horse breeds appears to be here to stay. But the good news is that, whether you are a fan or a critic, there's a place in the horse world for everyone.
This article about stock horse breed specialization originally appeared in the June 2022 issue of Horse Illustrated magazine. Click here to subscribe!