How one mother has instilled the importance of helmet wearing to her sons while horseback riding.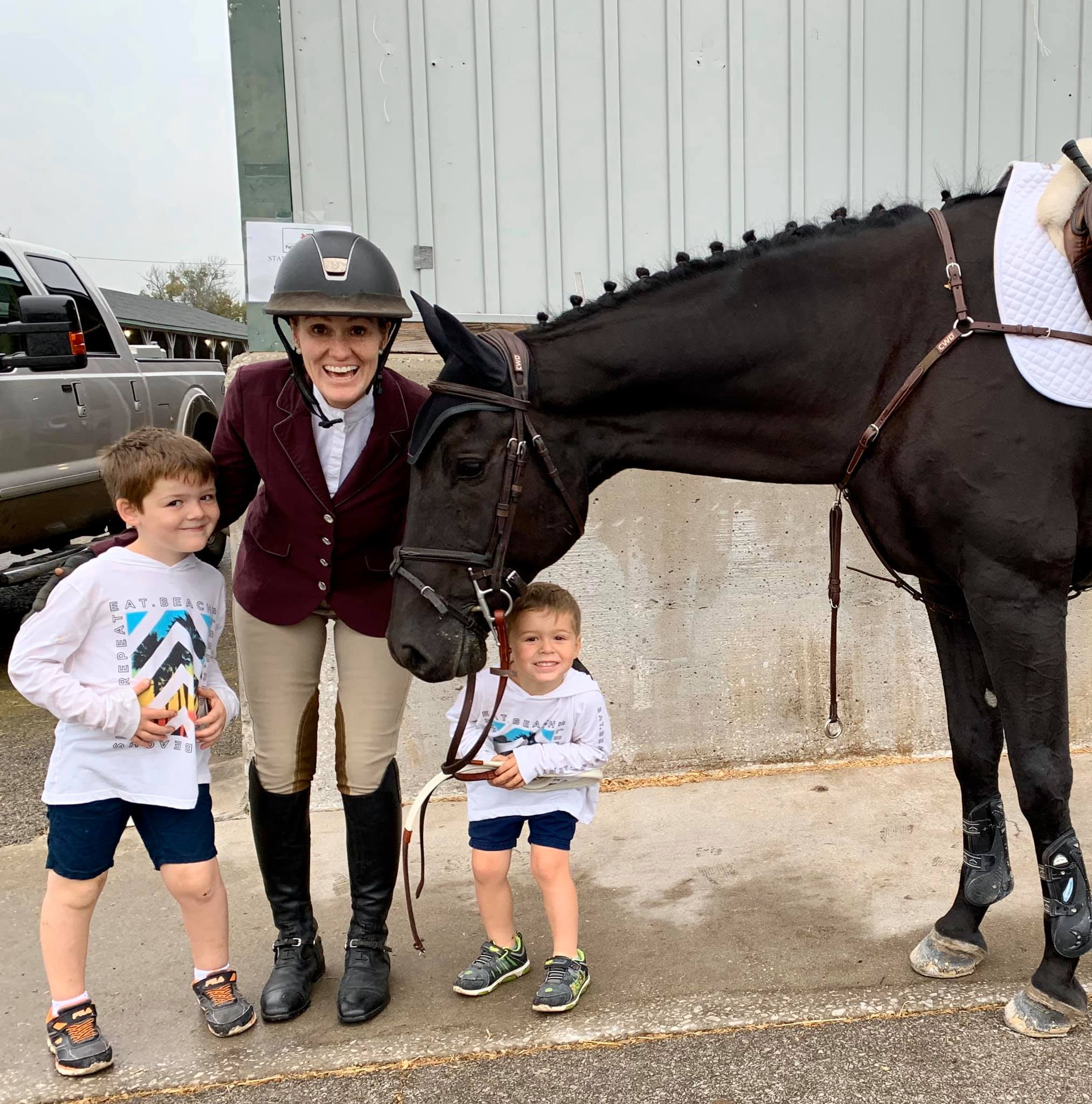 Jen Robertson has been riding horses all her life. A well-versed equestrienne from riding Arabians and Quarter Horses to now competing and training in hunter/jumpers, she can barely recall a day without riding. She and her husband, Brody Robertson, manage their farm, Altamonte Show Stable, in Ocala, Fla. Brody is an accomplished third generation Grand Prix rider and jump designer in his own respect.
For the Robertsons, wearing a helmet is as natural as slipping on breeches and a pair of boots. It's something that just happens, and they've passed that along to their two sons, Saer and Flynn.
Jen credits helmets to saving her life on more than one occasion. Most recently, she was showing a young jumper as his first rated show at Lamplight in Elgin, Ill. "He had jumped great all week," she recalls. "We were going into his last class of the show."
The young horse had bulged out toward the out gate as he came around a corner. Jen tried to straighten the horse up as they approached the next jump. "I don't think he was able to read it correctly," she explains. "The white jump rail blended into the white fencing behind it, so he misjudged the top pole."
Jen remembers taking off for the jump, then hitting the dirt head first. "I remember seeing my horse's ears upside down in the sand with me," she says.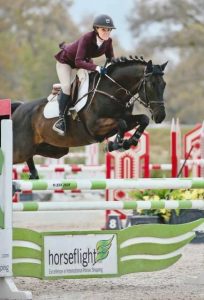 Jen says that because of the centrifugal force and landing head first, she can't imagine where she would be if she hadn't worn her helmet. "I walked away from what could have been a devastating accident," she says.
"I made the decision to wear a helmet every ride after I became a mother, because I want my children to see me wear one and it be normal to them," Jen says. "It's simple: You ride, you wear a helmet. The boys are horrified when they see cowboys or riders without helmets, and really it seems insane to me as well not to have one on."
Her story is not unlike any other riders all across the country. It's because of that that Riders4Helmets is proud to offer International Helmet Awareness Day (IHAD) once again, taking place September 12-13, 2020. The goal of IHAD is to educate equestrians on the benefits of wearing a properly fitted and secured, certified helmet. Many helmet manufacturers and tack stores from across the globe are participating with deals on new helmets and increased education on fitting and buying helmets.
For Jen and her family, the IHAD campaign is a good time to remind their fellow equestrians to check their helmet ages and look into purchasing a new helmet to finish out the show season, no matter your riding level.
"Most upper level riders have as many freak accidents at the walk as they do in competition," she points out. "With the immense research done on TBIs leading to dementia, severe depression and Alzheimer's, there really is no reason to ever take the chance by riding without a helmet. As much as we love them, horses are extremely unpredictable!"
For more information on International Helmet Awareness Day or Riders4Helmets, see www.riders4helmets.com, and follow them on social media.
Further Reading on Importance of Riding Helmets