Mother Nature did her bit to augment the complexity of course designer Derek di Grazia's already challenging CCI4* and CCI5* cross-country courses on Saturday. Rain started in earnest at around 11 a.m. and continued into the late evening.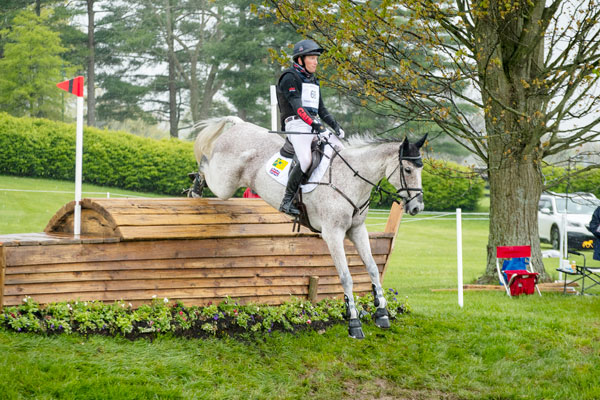 The organizers had wisely moved the five-star cross-country from the originally planned afternoon spot to the morning, with the first horse on course at 8:30 a.m. The four-star riders were moved to the afternoon. About three-quarters of the five-star competitors finished their runs before the rain started changing the game quite a bit.
Five-Star Troubles and Triumphs
Coming in first and second in the five-star at the end of cross-country day were Great Britain's Oliver Townend and Irish-bred gelding Ballaghmor Class in first (27.3, adding 0.8 time faults to their dressage score) and the USA's Boyd Martin and British-bred mare On Cue in second (27.8, also adding 0.8 time faults to their dressage score).
Although the galloping lanes were in very good condition at the start, with the prolonged rain the course became more slippery. Over the course of the day, a considerable number of fence marker flags (red on the right and white on the left) were knocked down by competitors.
There were also several broken frangible pins—devices engineered to allow a fence to break apart in order to lessen the chance of dangerous rotational falls. Most notably, one cost the USA's Tamra Smith and her 2019 Pan Am Games partner, Mai Baum, 11 penalty points. This sadly bumped them from second after dressage to a disappointing 18th after cross-country.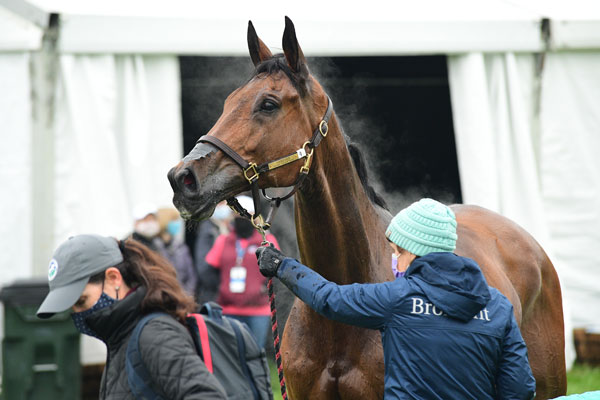 The 11-minute time allowed to make it around di Grazia's five-star track was, as he predicted, quite difficult to make, and only two horse-and-rider combos came home "double clear" of jumping penalties and inside the time. These were New Zealand's Tim Price on Xavier Faer and Great Britain's Harry Meade on Superstition.
Amazingly, both riders guided their equine partners around the course in the later rainy time slots, and they were rewarded for their superb, tactful rides. Price moved up from 11th after dressage (28.2) to 3rd, and Meade from 17th (29.6) to 4th. The five-star leader after dressage, Marilyn Little riding RF Scandalous, racked up 28.4 time penalties, which was enough to drop her to 32nd place after cross-country.
Both courses were technically difficult and action-packed, according to the comments from riders. Some referred to the four-star course as a "five-star short," and they said the five-star as difficult as any course in the world. Of the 63 starters in the five-star, 15 were eliminated for on-course refusals or falls.
Four-Star Division
The four-star division suffered from more attrition than the five-star. Of the 45 starters, 23 were eliminated, retired or withdrawn. One elimination was in dressage, when Watson GS and Jessica Phoenix from Canada were eliminated by the judges due to "marked lameness," and the rest were on cross-country day.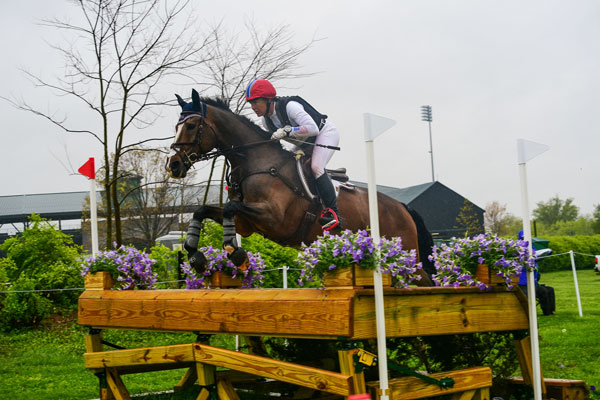 The entire four-star line up did their cross-country in the rain, and there were some rider falls (everyone is OK), knocked flags, refusals and runouts. At the end of the day, Tamra Smith from California and EnVogue stood in first, with Texan Alyssa Phillips in second on Oskar, and Canadian Colleen Loach was in third with Vermont.
The lack thousands of people on cross-country day was quite noticeable, but there were still some people (family, friends, volunteers, officials, coaches) cheering on the riders as they galloped by to celebrate individual victories.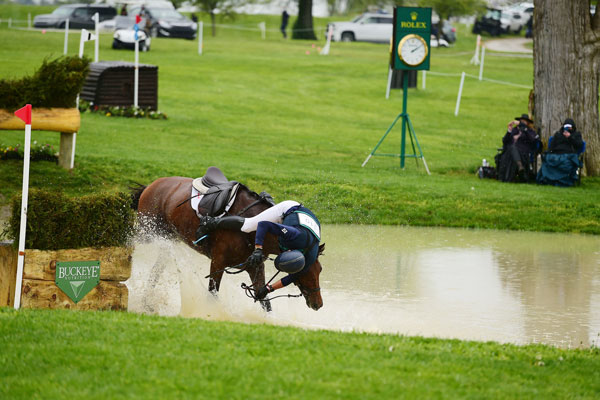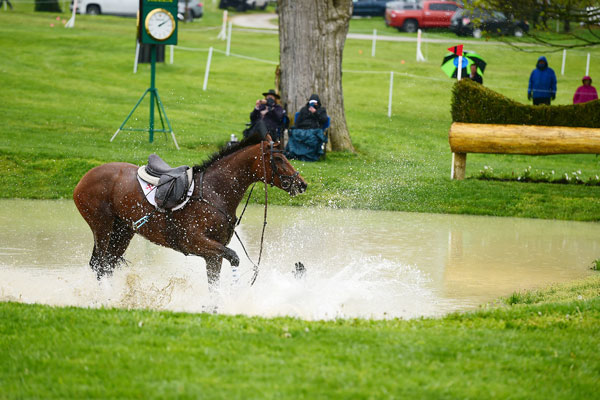 Looking Ahead
Finishing either course can be considered a milestone achievement for the rookie riders; there were six rookies entered in the five-star this year. For others, finishing might mean strong consideration for their country's Olympic Team in Tokyo this summer.
Prize money offered for the five-star was $155,000. Leader Oliver Townend joked in a press conference following Friday's dressage that he needed to do well here in order to purchase plane fare to get him and his horses home.
For complete results, visit https://kentuckythreedayevent.com/. You can also catch the event replay on the USEF Network by going to www.usef.org/network.