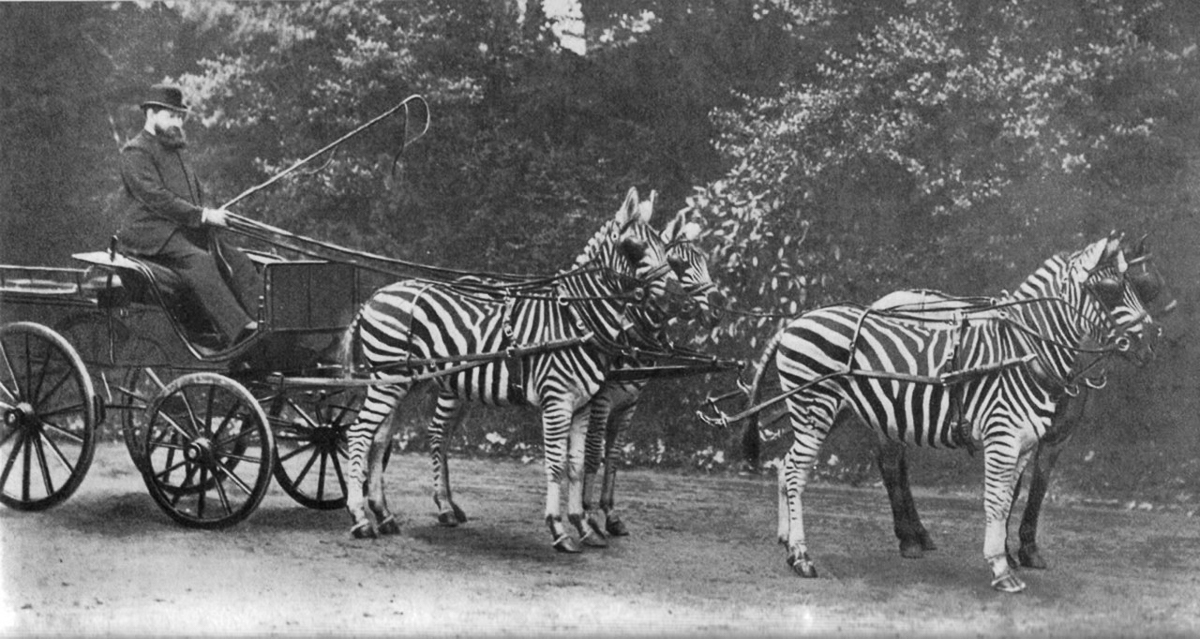 We've all ridden at least one horse. But a zebra? I'm willing to bet none of us has even considered the possibility of such a thing. Back in the 19th and early 20th centuries, however, Europeans who had made their way into Africa thought riding zebras was a pretty good idea, Mashable reports. Their reasoning, it was reported, was that zebras were resistant to certain diseases, such as those from tsetse flies.
I don't know about you, but I'd import a horse before trying to ride a zebra. As Mashable reports, zebras aren't as big as horses and aren't designed to carry people. They are also constantly on the lookout for predators; they're nervous creatures that will fight if need be, and no creature – human or animal – would want to be on the other side of a zebra's kick.
Even though some have been tamed, riding them probably isn't the best idea.
Lest you should think riding zebras is a relic of the past, check out this video we found of a present-day rider who has trained her zebra to jump under saddle. What do you think? Good idea or not?