The 2015 edition of Road to the Horse, dubbed "The World Championship of Colt Starting" is now in the books, and there was no upset this year. With his 2015 win, clinician Chris Cox maintained his undefeated status added a fourth title to his record after previous wins in 2007, 2008 and 2011.
For the uninitiated, Road to the Horse is a unique, invitational competition in which trainers work with an unhandled colt over the course of three days in front of an enthusiastic audience and a panel of judges. Competitors are given scores during each training session in the roundpen during the week. On the final day, each trainer has 45 minutes to demonstrate what his colt has learned. Competitors show basic skills including walk, trot and canter in both directions, stop, back and lead.
With any time remaining in the final round, the horse-and-rider teams tackle an obstacle course that would test the abilities of many finished horses. Obstacles include crossing a tarp, clearing small jumps, standing while the rider swings a rope, walking through a gate and more.
2014 champion Jimmy Anderson of Canada returned this year along with American Trevor Carter. Carter was this year's Wild Card champion, earning a spot in the competition through his achievements over the past year with a colt he brought home from the 2014 RTTH.
In an unexpected twist, this year's three competitors each selected two horses for this year's competition, meaning judges would have the opportunity to see how the trainers adapted their techniques to different personality types.
Highlights from the event are scheduled for broadcast on RFD-TV on Wednesday, April 1 at 9:30 p.m.
---
Jimmy Anderson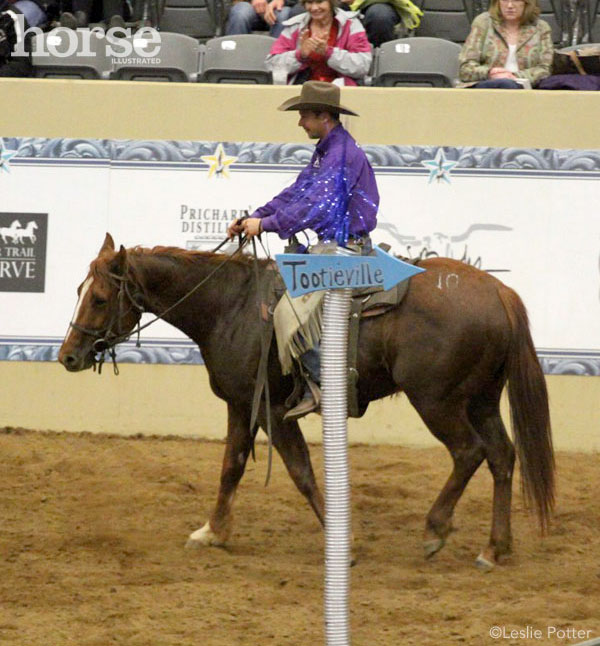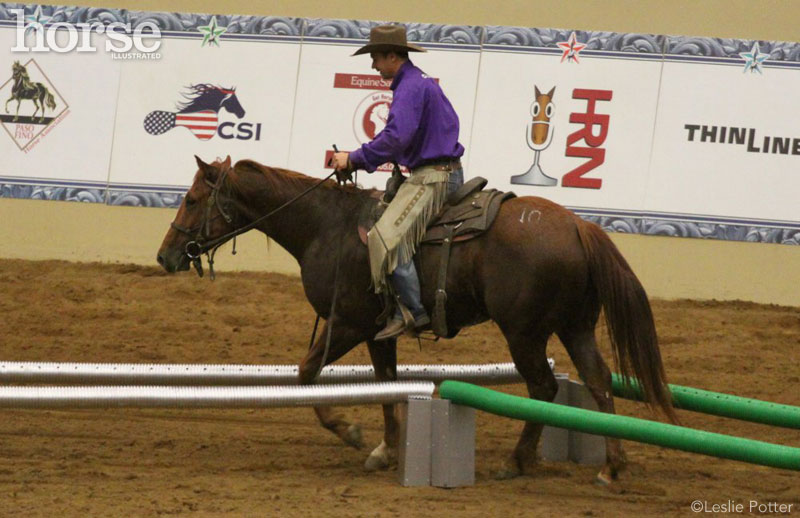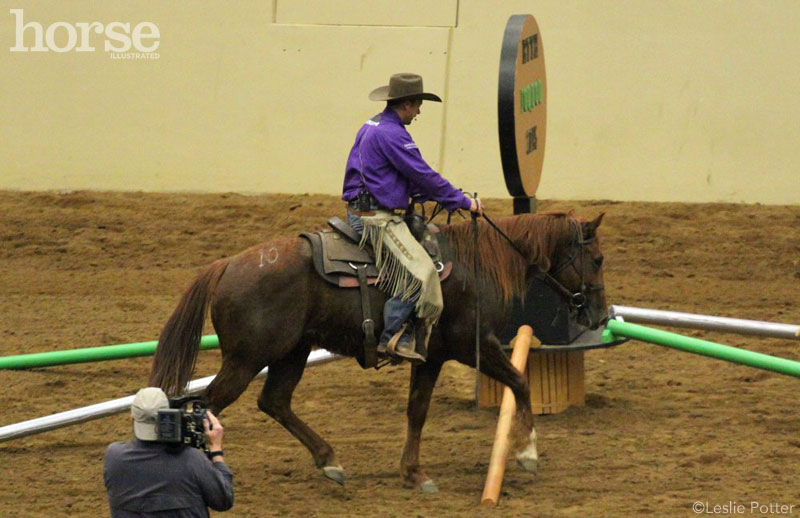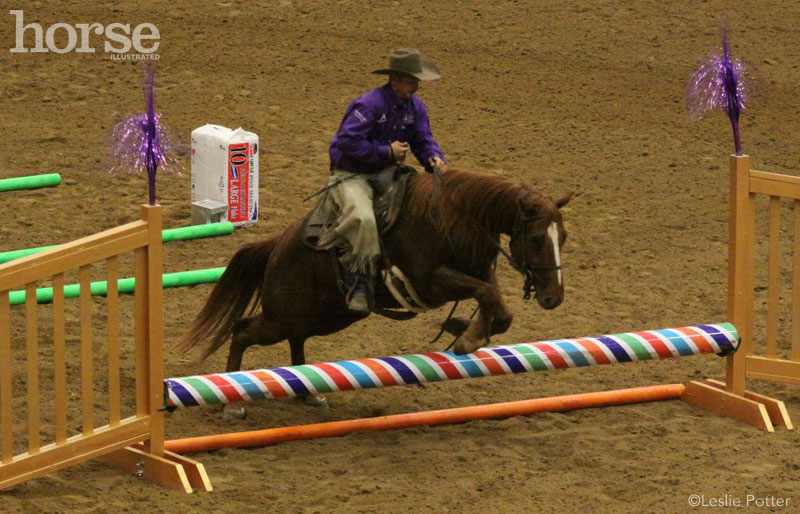 ---
Trevor Carter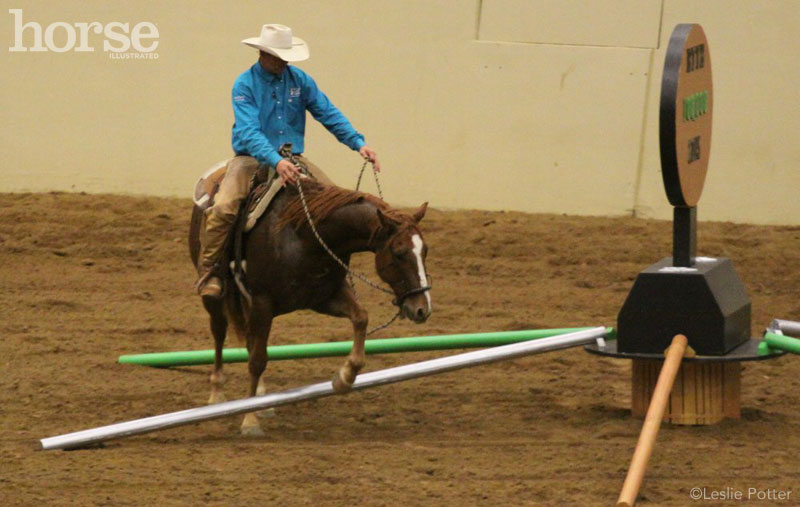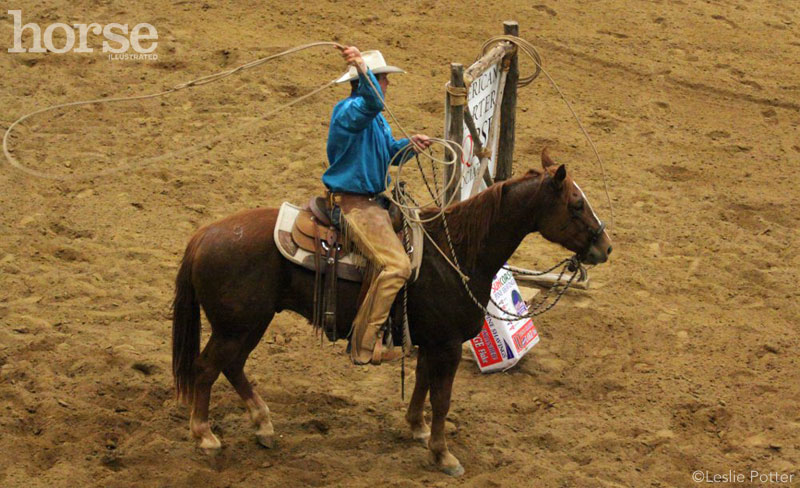 ---
Chris Cox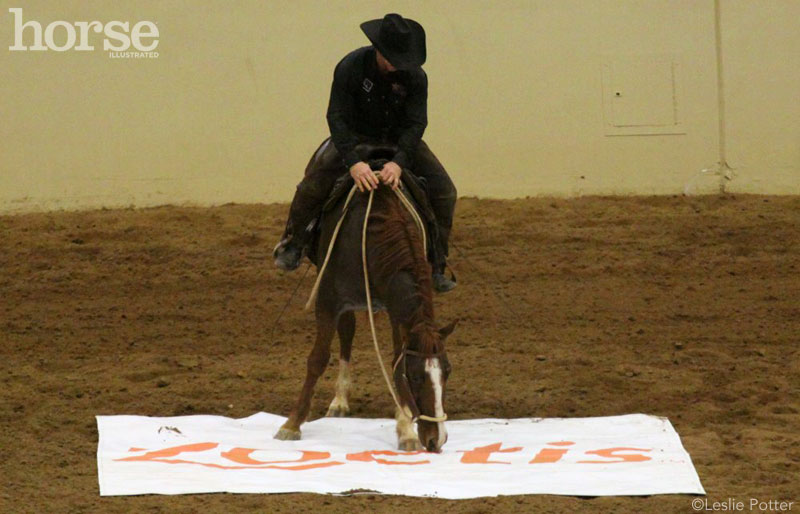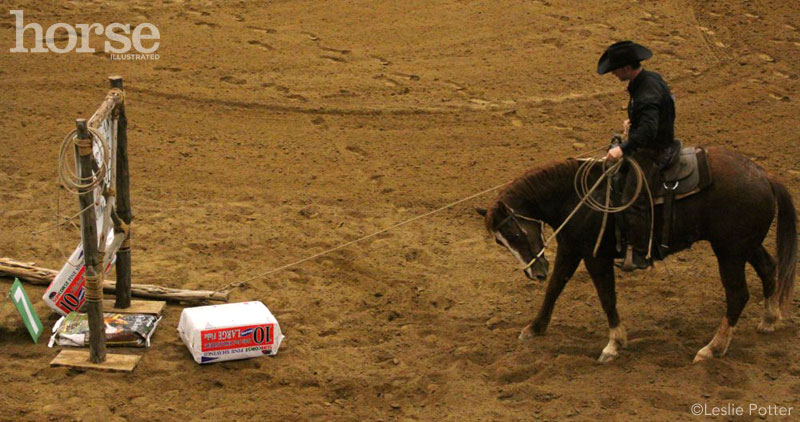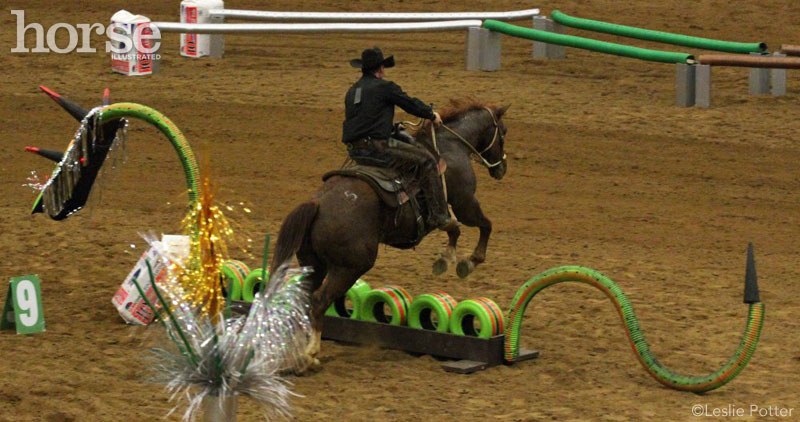 ---